Are you looking for some original e-commerce inspiration? It can be quite difficult to find sites dedicated to online shopping that don't follow the same design patterns or that remind us of classic platforms like Prestashop, WooCommerce and Magento, with their typical designs and layouts. It's not easy to find something that breaks the mold at the risk of effecting conversions
But, things are starting to change. A while ago, when a brand wanted something more creative, it used a microsite that was independent from the architecture of the e-commerce site. Nowadays, it's not uncommon to see online shops using full screen transitions between sections without compromising navigation, see maradji.com.
An example of a potentially risky move for e-commerce can be seen on keus-store.com, the horizontal navigation differs from a classic e-shop design and navigation rules, while the horizontal scroll creates a unique experience, allowing users to learn more detail about the products.
We also find themed sections inside another e-commerce site, Gucci Dècor. In the store, the product detail is pretty genuine and detailed with big images and a horizontal scroll.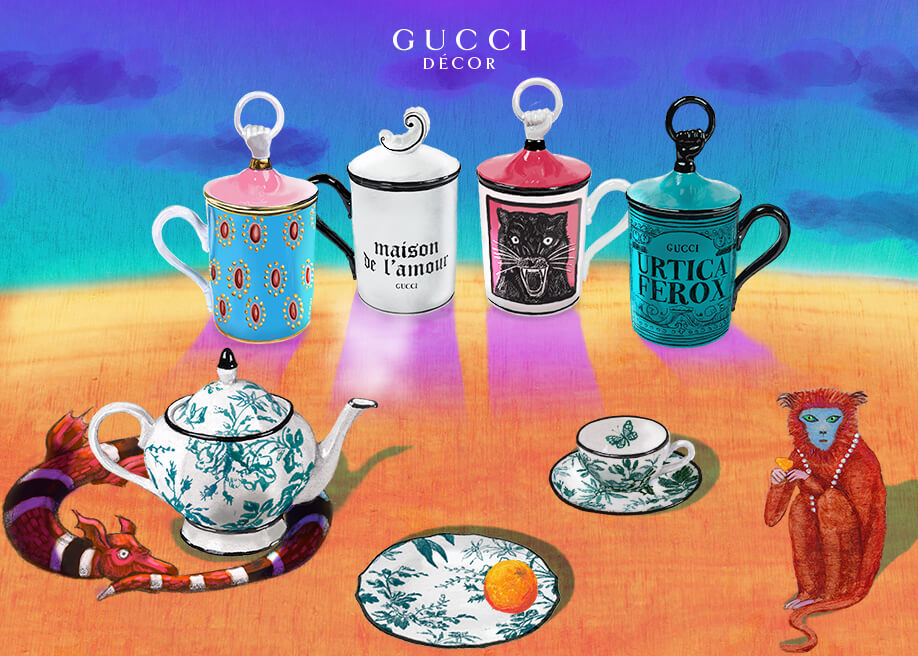 Voice & Tone, Microcopy and Humor Engagement
The strangest examples are those weird e-commerce specimens like nothing you've ever seen before. For example, buying seafood online is already pretty unusual, but wait until you see this odd shop that looks like it's come straight from the 19th century and contains a whole illustrated universe to express its personality.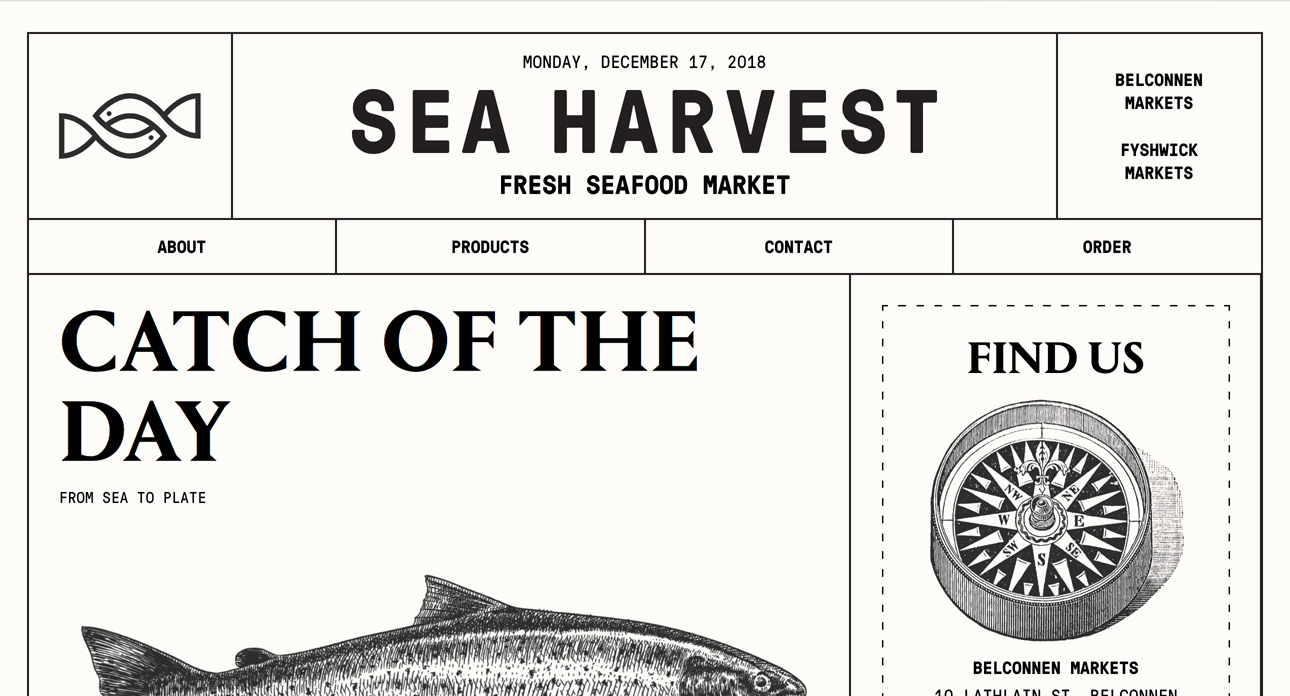 Studio Job is a crazy e-commerce experience with touches of Brutalism and Maximalism that uses numerous visual resources, animations, microinteractions - and of course humour to captivate the user's attention.
Both these examples go much further and design a very specific voice and tone, a language that shows the "personality" of the brand and is able to empathize with the user.
Femme & Fierce is an exotic example of e-commerce, full of microinteractions, organic animations and subtle details, also noted for the cute wit of its microcopies, that manage to get a smile out of the "potential" buyer through its colloquial and friendly language.
Talking about unconventional sites on a design pattern level, you have Balenciaga's e-commerce interface and hyper simplified and unconventional main menu.
New Horizons for Customer Experience
The current e-commerce landscape is actually quite exciting, not only from a creative point of view, as we mainly address in this article, but also through visual search, voice assistants, anticipatory design and machine learning.
Visual search is becoming one of the important trends and is particularly relevant for e-commerce's "search similar products" using photos, in fact Aliexpress has used visual search based on computer vision algorithms since 2016, with Snapchat, Pinterest Lens and Google Lens also being pioneers in its use.
Artificial intelligence and machine learning give retailers deeper knowledge into their customers' shopping behavior, with the aim of personalizing their experiences and improving search results and recommendations by making them ever more relevant and accessible.
Without doubt, these emerging technologies are going to change the customer experience forever. Right now, we'll leave you with a selection of the most creative e-commerce sites out there in our Collection E-Commerce. To find the best examples of the most recent web projects. Do not miss our Collections!!!