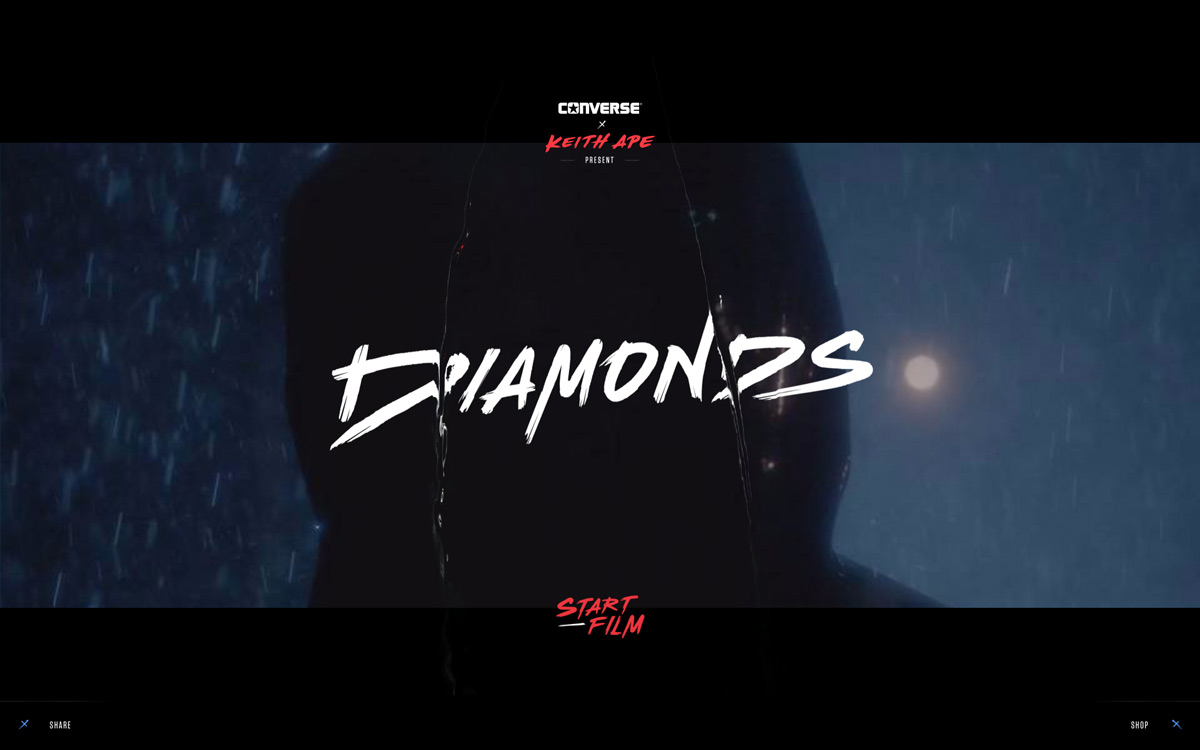 This month the #ResnEffect was too much for us to resist, not one but two of their sites were up for the vote, but their trippy, future-soaked project for Converse rained supreme. Thanks to all of you who got involved and voted, check the bottom of the article for your name. As for their Site of the Month winning project, Resn explain more here:
Converse Diamonds was an enormous technical challenge for digital design thing Resn.
In order to create the remarkable liquid drip and transition effects you see, they had to partially submerge the studio in a solution of equal parts saline liquid and acqua frizzante. From a depth of over 3.5 metres Resn's design and development teams worked in 30-40 second shifts, basically as long as they could hold their breath.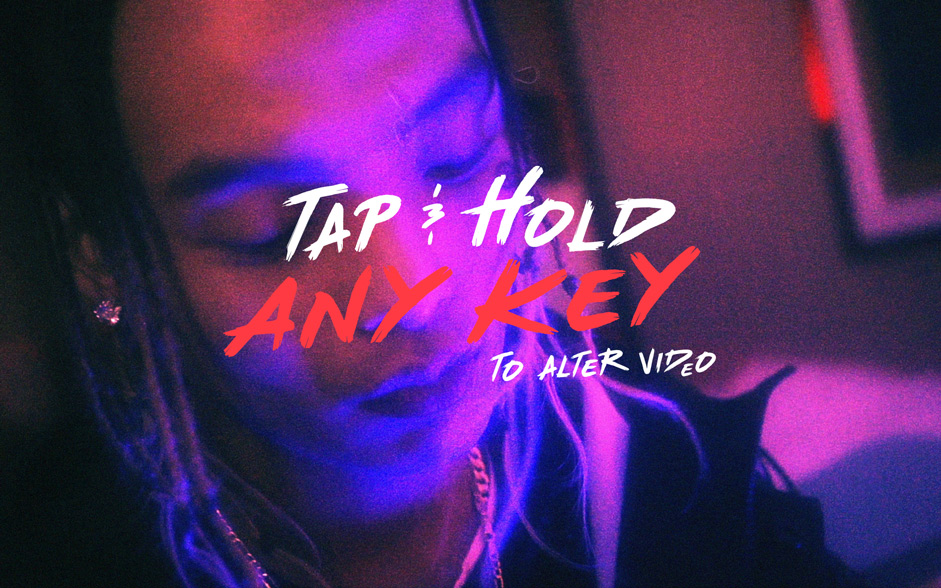 Senior Art Director Marcus Brown recalls:
"We were initially using snorkels to breath which was great, but then some clown started dropping peanuts down the tubes - Not cool!"
"They weren't peanuts, they were cashews."
Admits a proud Rasmus Stenberg, the Resn designer responsible for the interstitial GIFs created for the experience.
Despite some internal turmoil, technical challenges, and nut based pranks, production of Converse Diamonds moved at a blistering pace towards the finish line.
And there you have it the very first ever Awwwards Wetsite of the Month.
"It's already making one helluva splash!"
Cries a triumphant Senior Developer Niels Trumpie, the only team member to break protocol and used a water based pun during production.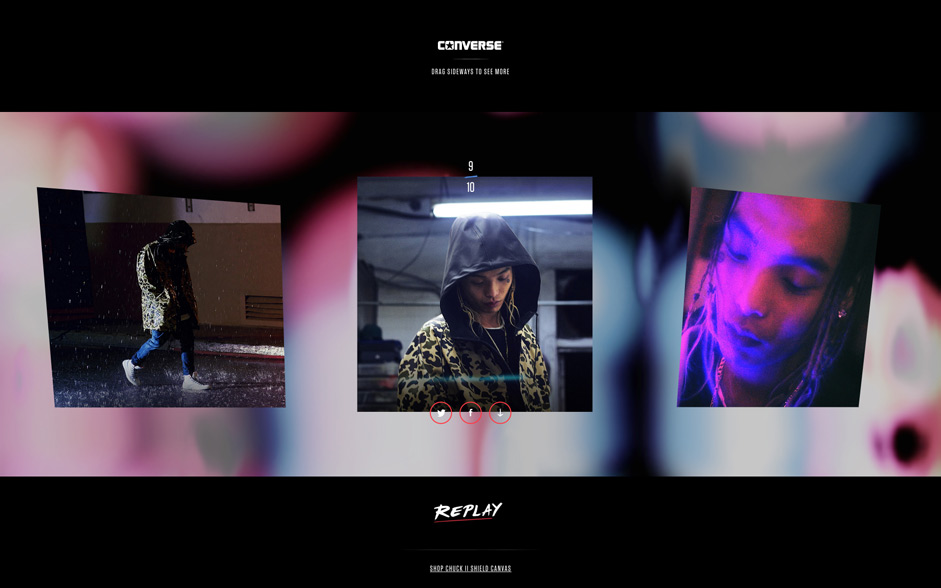 The final word must go to Interaction and Creative Development Director Simon Jullien who says it best:
"Resn got wet, so you don't have to... Done. End of the story."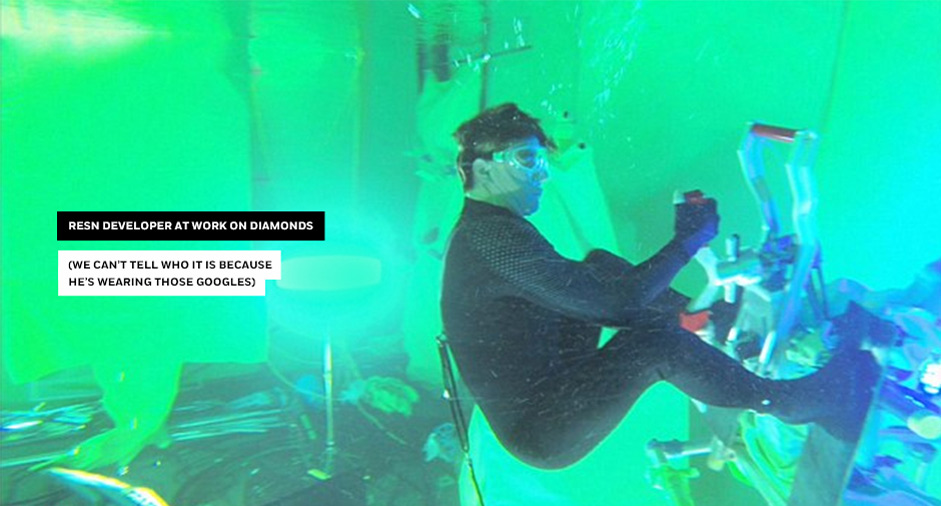 Are you one of the lucky winners of a WLOKS nature bundle? PM us with your name and email address and we'll send you over a code.
@darkosubotica
@Sarutule
@stevendk