Dec 13, 2013
Christmas Giveaway: Win a Set of Magnets with your Best Instagram Moments!
Hi all! Today we have a special Christmas gift for a lucky few thanks to our friends at Picpack. We are giving away 12 magnets which have been personalized using your favorite Instagram shots. We have 5 sets to give away and two of you will also take home an exclusive pack of illustrated holiday cards to send to your loved ones.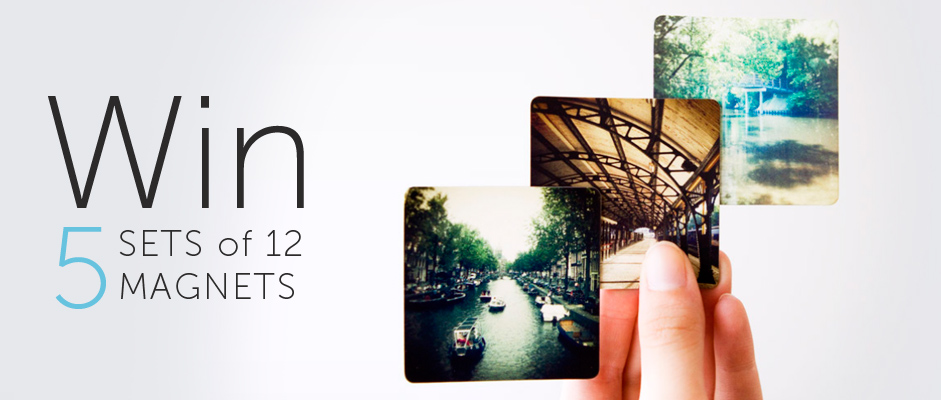 So, what is a Picpack set exactly?
Picpack is a personalized printing service that turns your favorite Instagram moments into 12 beautiful, high quality magnets. Each magnet can hold up to four sheets of A4 paper on a fridge. Their dimensions are 5.8 x 5.8 cm (2.28 x 2.28 in), they have slightly rounded corners. We check every single magnet before shipping them to you. Picpack, launched in May 2012, was founded by 3 Instagram addicts whose weekend passion-project has grown but remains 100% bootstrapped.
How to win...
All it takes is one little comment on this blog, or a tweet mentioning @Awwwards & @getpicpack, telling us what kind of images you'd like to see on your Picpack set, you can even link some images to your comment!
If the odds aren't in your favor on this occasion, you can still get your hands on an affordable Picpack set at getpicpack.com. You can also follow the Picpack Team via Facebook, Twitter and Instagram @getpicpack.
The time to participate has ended. We will announce the winners very soon..
Thank you everyone for participating!