Jul 26, 2023
Bownds Ranches Property Site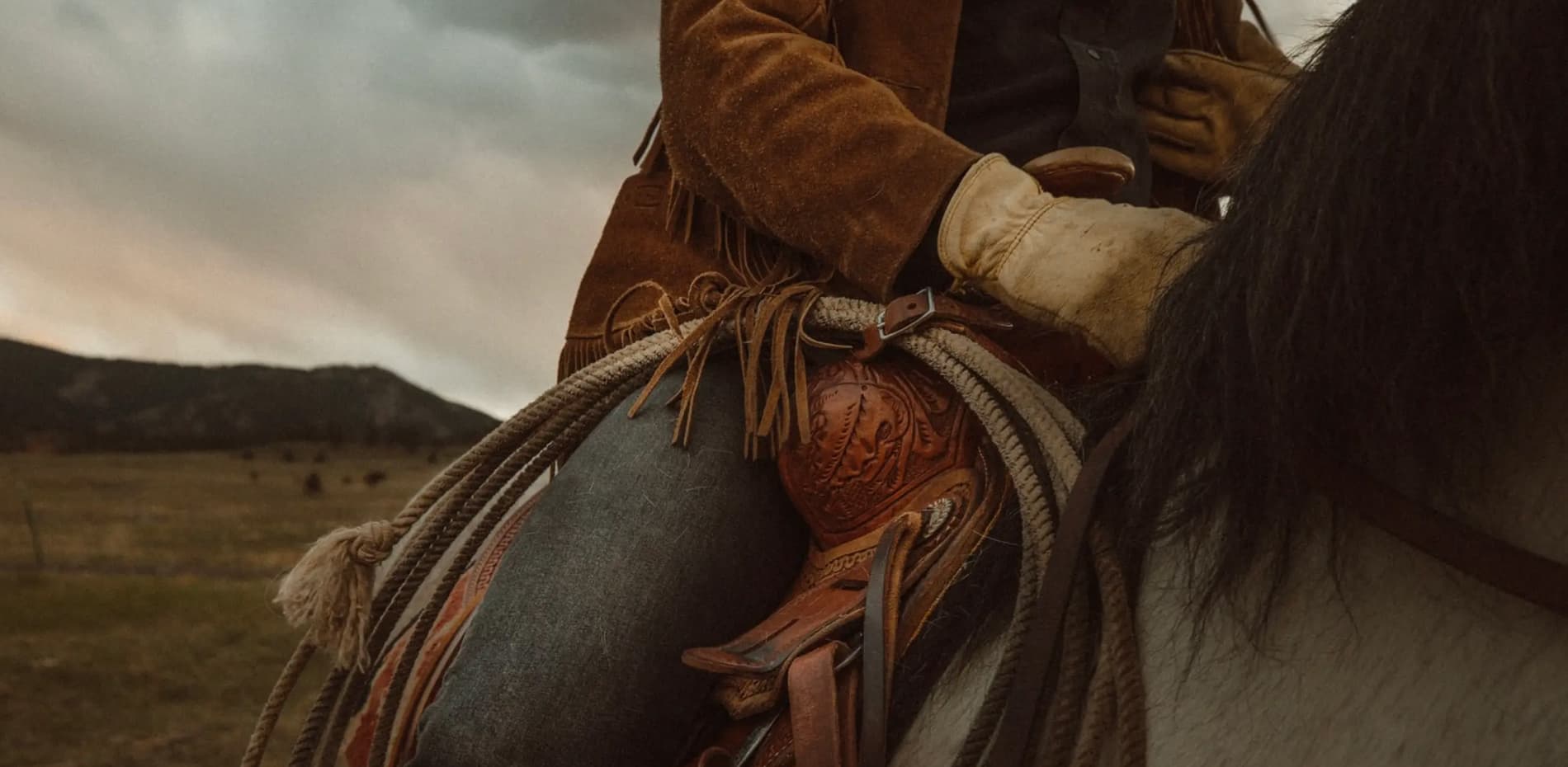 Bownds Ranches are a third-generation, family-owned Texas property group. Our concept was to promote the ranches like blockbuster films.
Inspired by typographical movie posters, we paired GT America with bold statements, with each property listing page a story in itself - highlighting the premium nature of properties Bownds Ranches represent. The homepage is an immersive, scrolling introduction to Brandon & the new Bownds brand.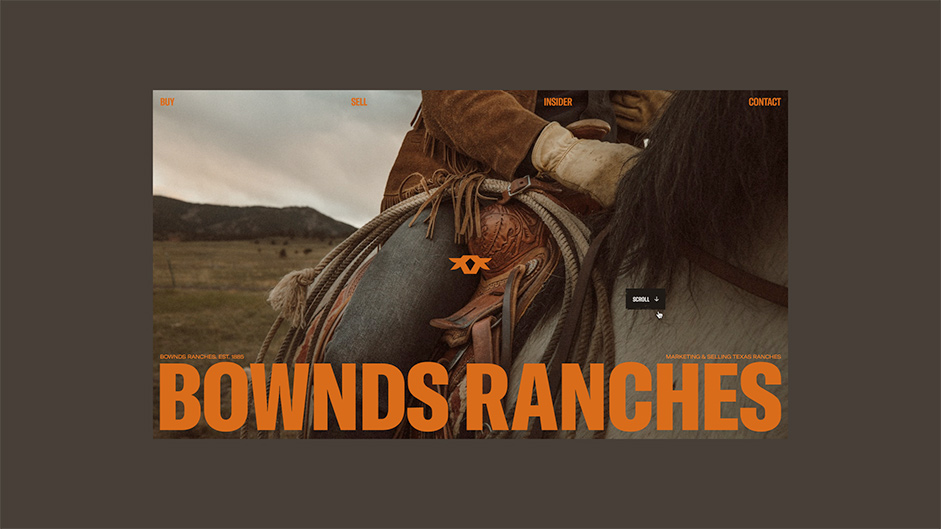 A first class end-to-end experience
With a desire to attract sellers of larger, more valuable ranches, the site needed to feel first-class and trustworthy at every interaction a user has with it. We had to design a premium digital experience that was fitting of the above-and-beyond, high-touch personal service Bownds offers. Having read some of their heartfelt client testimonials, we knew we had to encourage people to take that first step to speak with Brandon. We knew as soon as they did, it would become clear there was no one else better suited to marketing their ranch, and getting the best result.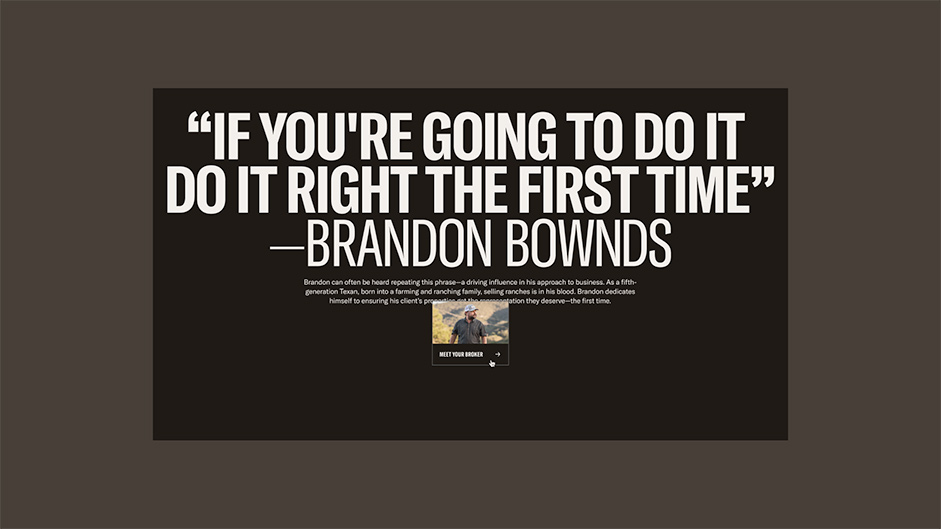 The homepage is an immersive journey, giving the heritage of the Bownds Ranches brand, highlighted with personal touches, and showcasing their points of difference and reasons to partner with them on the sale of your ranch. The user is drawn into featured ranches, where the breathtaking imagery does all the talking.
"Best of all, Nightjar understood and reached our goal of creating an outstanding website incomparable to our competitors. Clean minimal design focused on what's most important to our target audience." - Kim Kindred, Bownds Ranches
Putting the 'life' in 'Ranch Lifestyle'
The design needed to be nothing short of jaw-dropping, to show ranch owners their property will be represented in all its glory. With stunning visual assets to play with, we dialed these up with oversize image blocks and full-width video. The ranch listing pages are extensive, with each property its own illustrated story, beckoning the potential buyer to see themselves in their new ranch. Transitions and animations are engaging, giving the site dozens of magic moments where we wanted users to focus on key messages and be immersed in the experience of the property.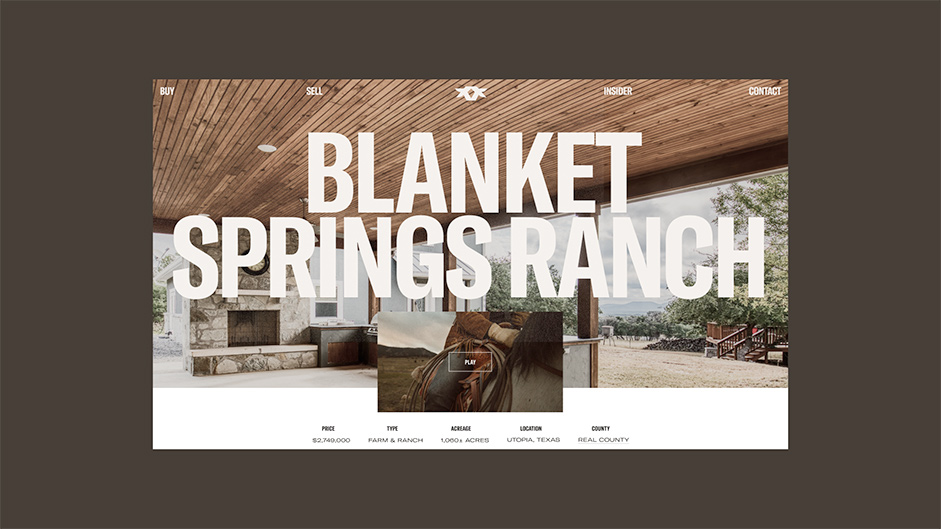 Technologies
As a platform that will be continually updated with new ranch listings, we used our headless tech stack for ultimate flexibility. We also engineered a clever color-change slice that allows content editors to change the colors of multiple slices at once, add an optional paper-tear edge (for that rustic ranch vibe), add an animated noise texture, or even add topographic contours of the state of Texas.
Next.js is our front-end framework, with Sanity headless CMS and Vercel hosting. With our modularised approach, Bownds Ranches has the power to create an infinite number of unique pages to advertise their clients' ranches and showcase them in their best light. Lenis scroll improved performance & accessibility of the site, & allowed us to utilize native APIs such as CSS sticky. We're also using GSAP and Jotai.
Company Info
Established in 2017, Nightjar is an experience design and technology company based in Surry Hills, Sydney. Driven by results, they solve UX problems, create meticulous design and build silky, high-performing, integrated digital experiences for a range of partners, including ALNF, Destination NSW, Lifeline, Pernod Ricard, Armadillo, Two Good Co. and Sonoma Baking.