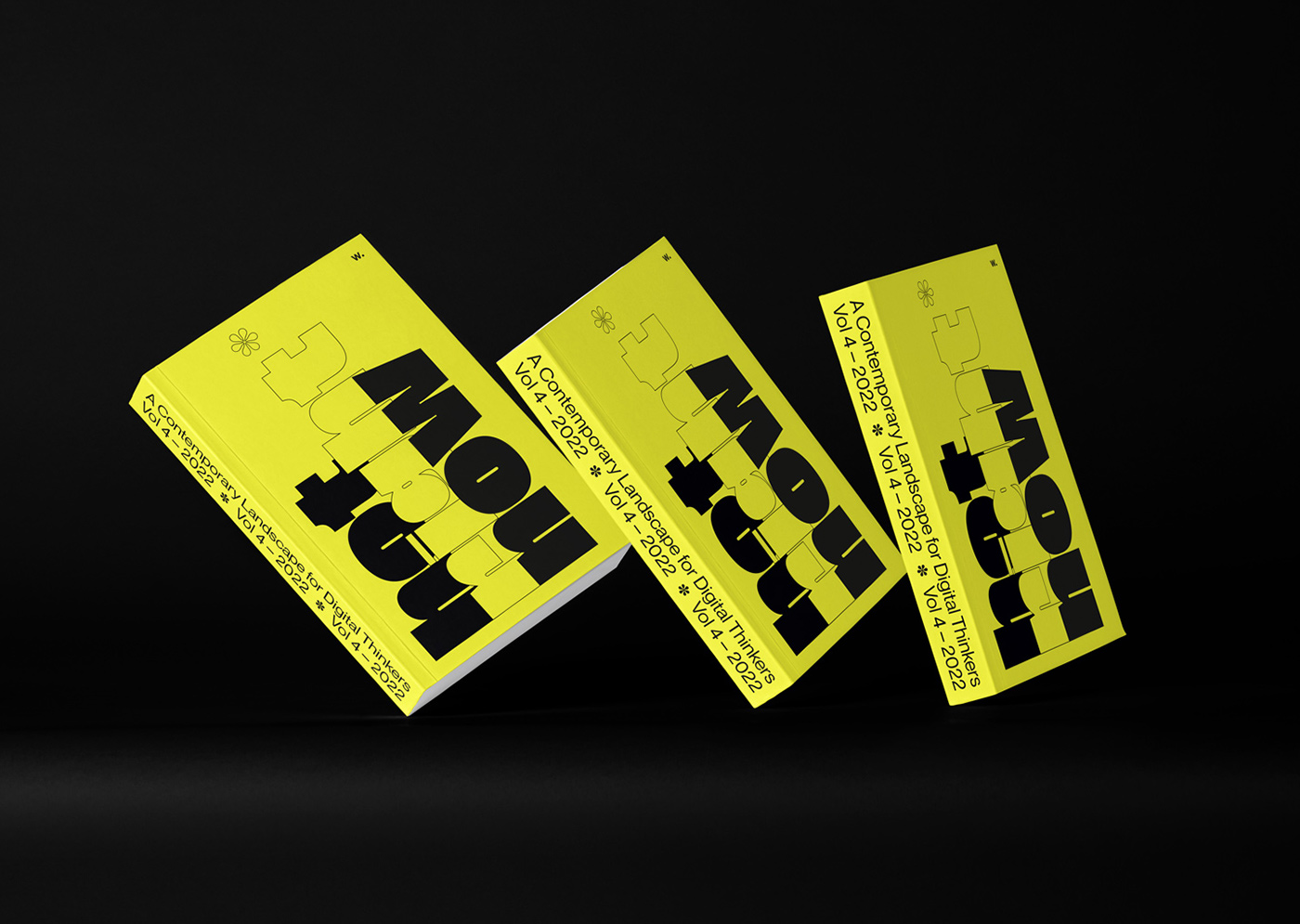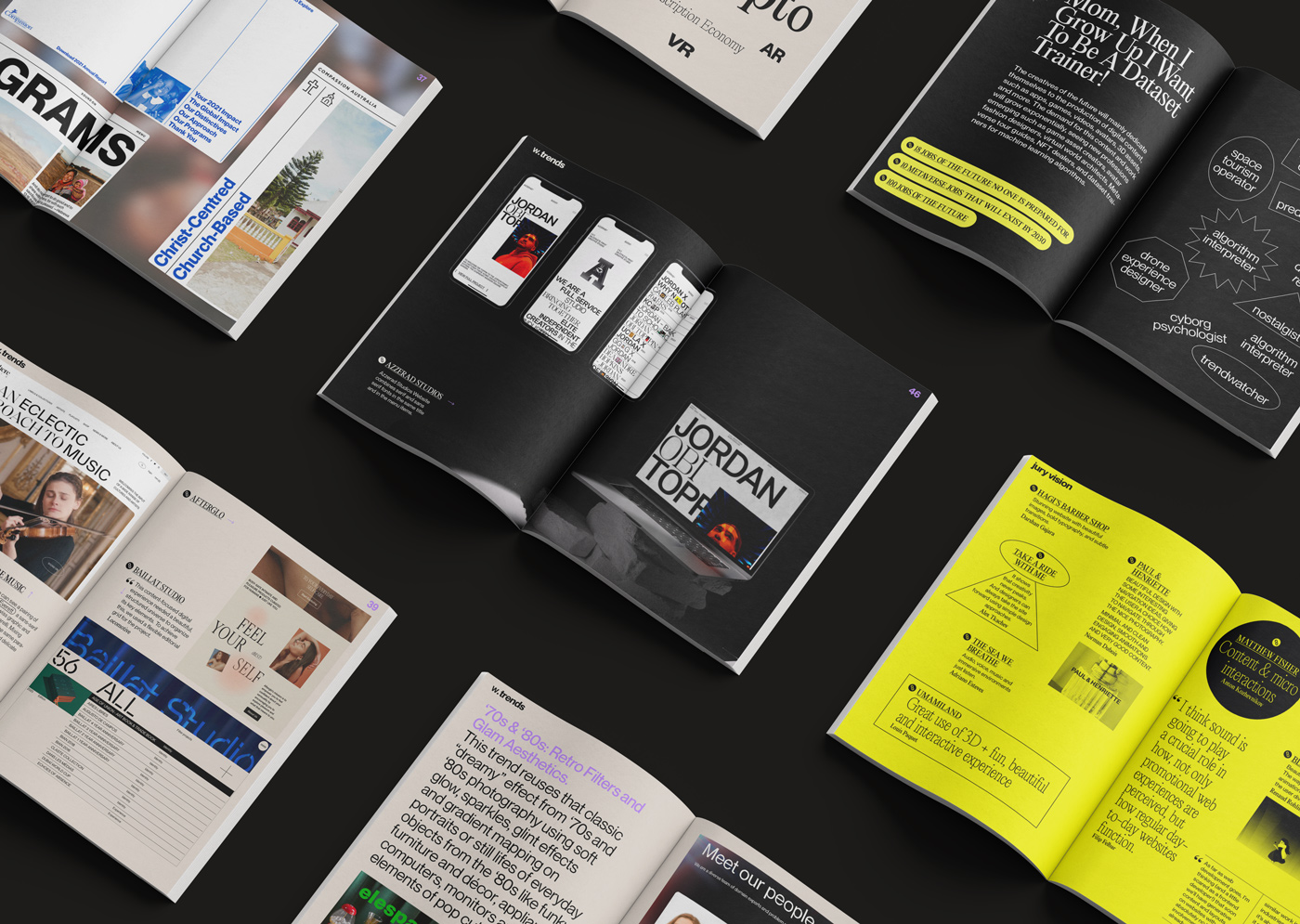 Hot Right Now
A Contemporary Landscape for Digital Thinkers: Volume 4.
By the awwwards. Team
What's next in the sphere of digital design? Find out here as awwwards present our annual insights into the paradigm shifts, technologies and trends about to envelop our lives in new, exciting and undoubtedly disruptive ways.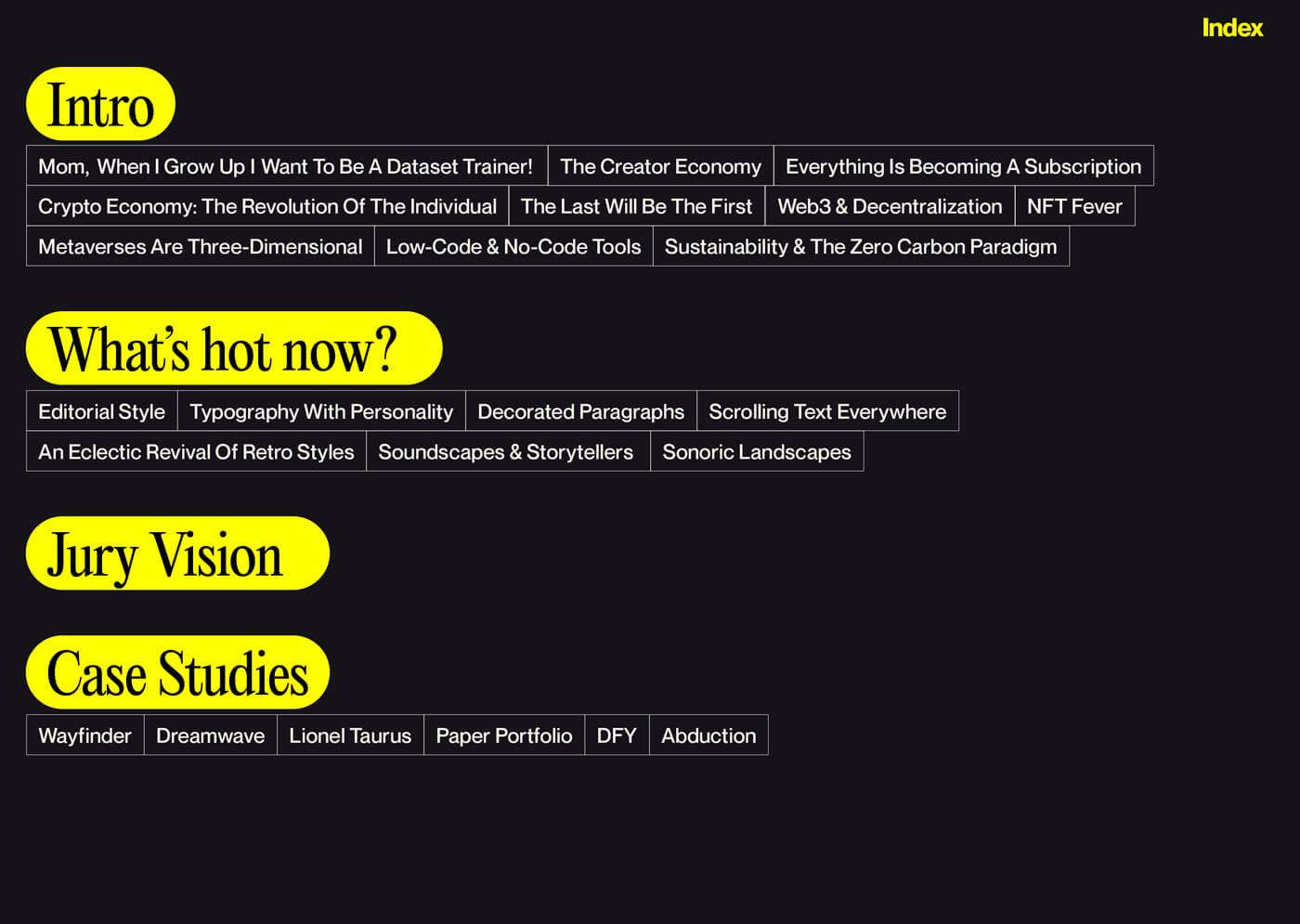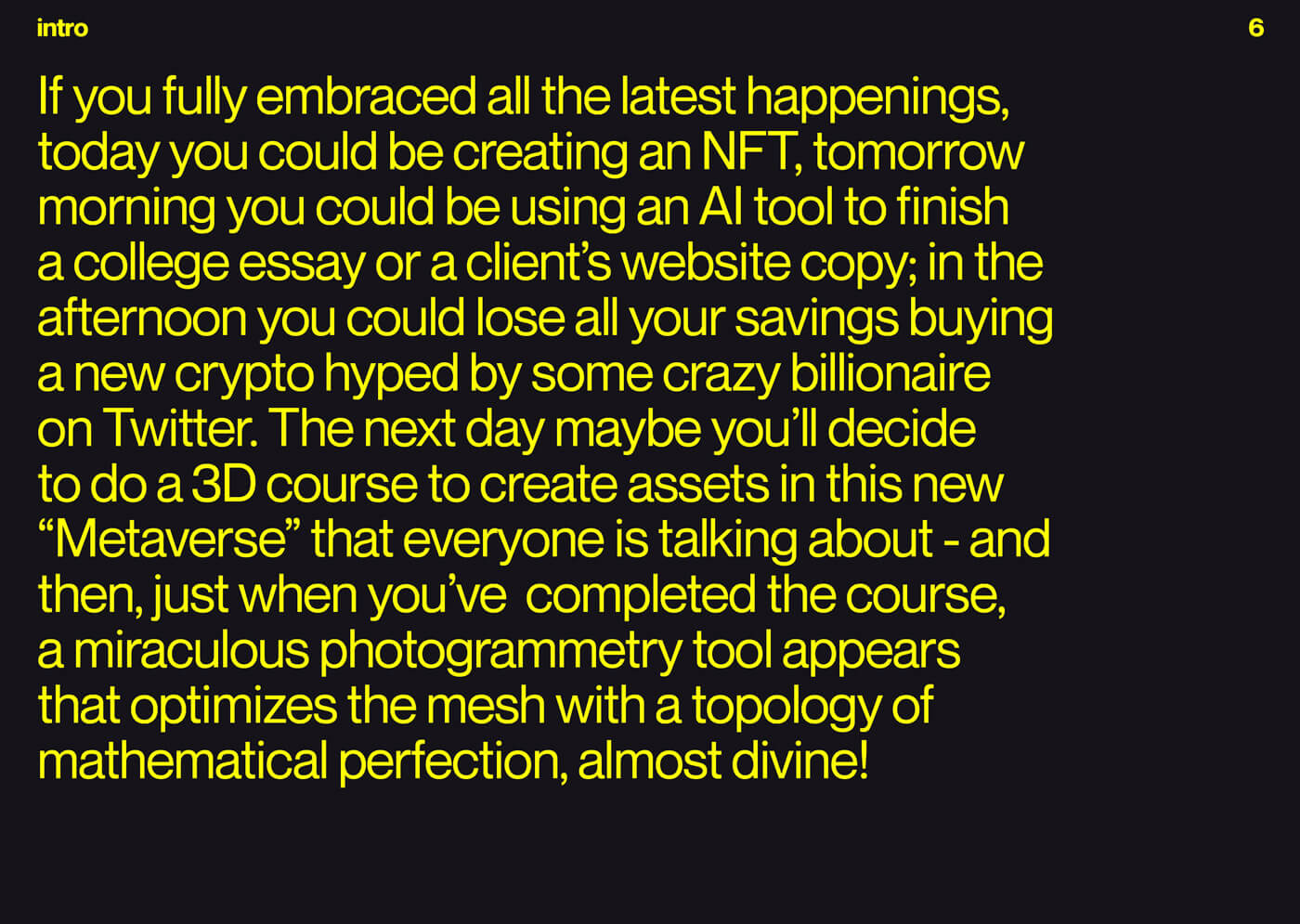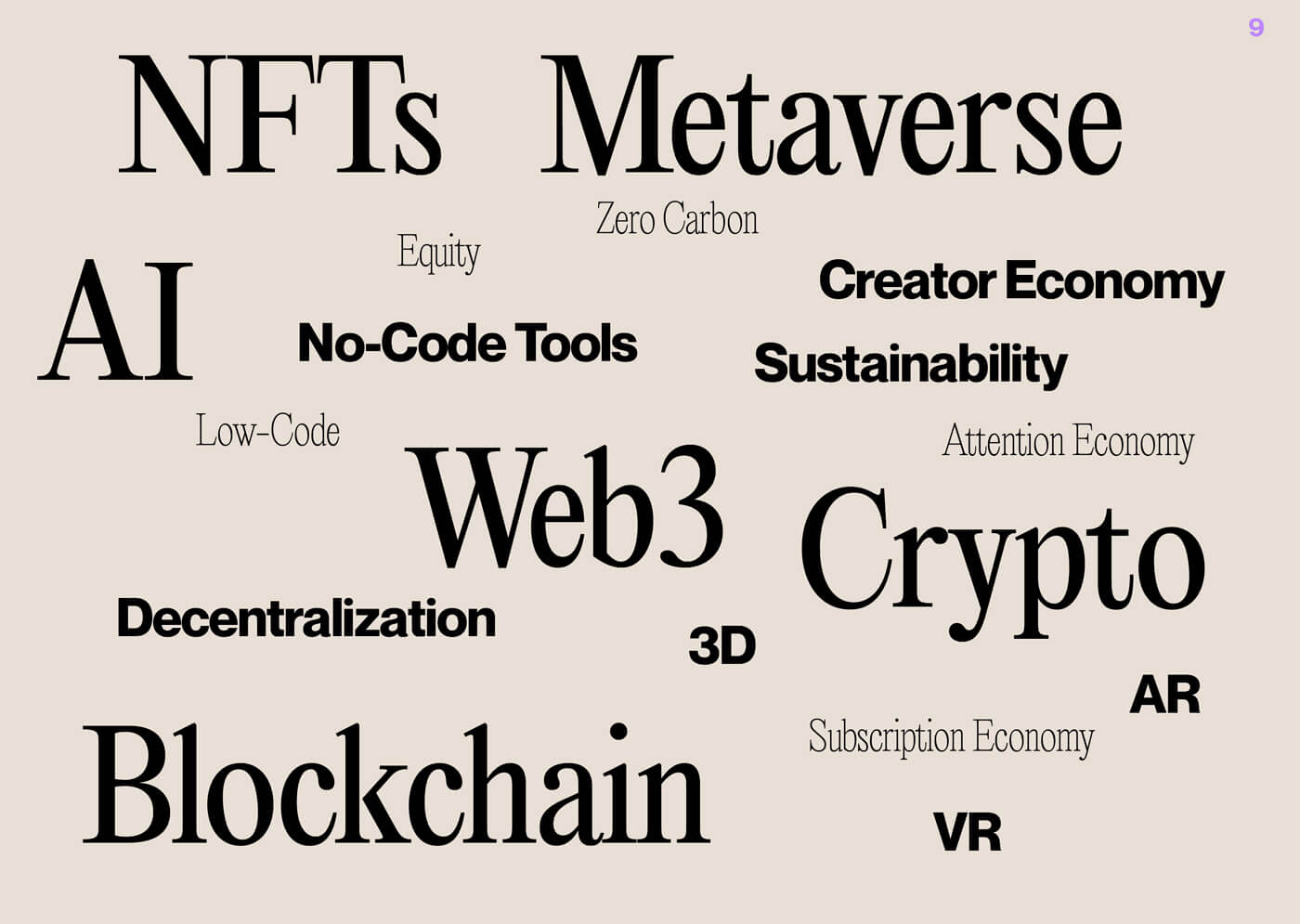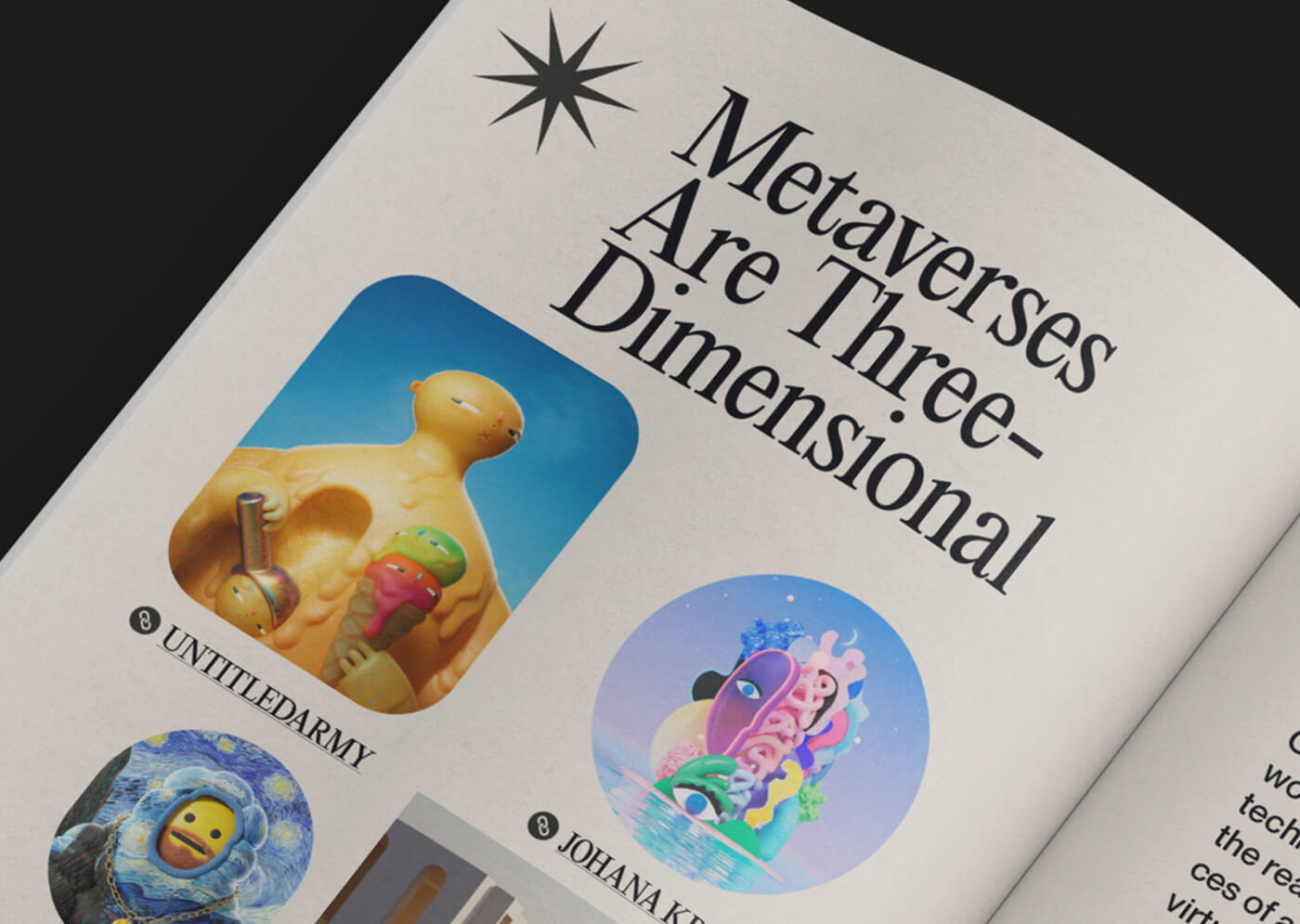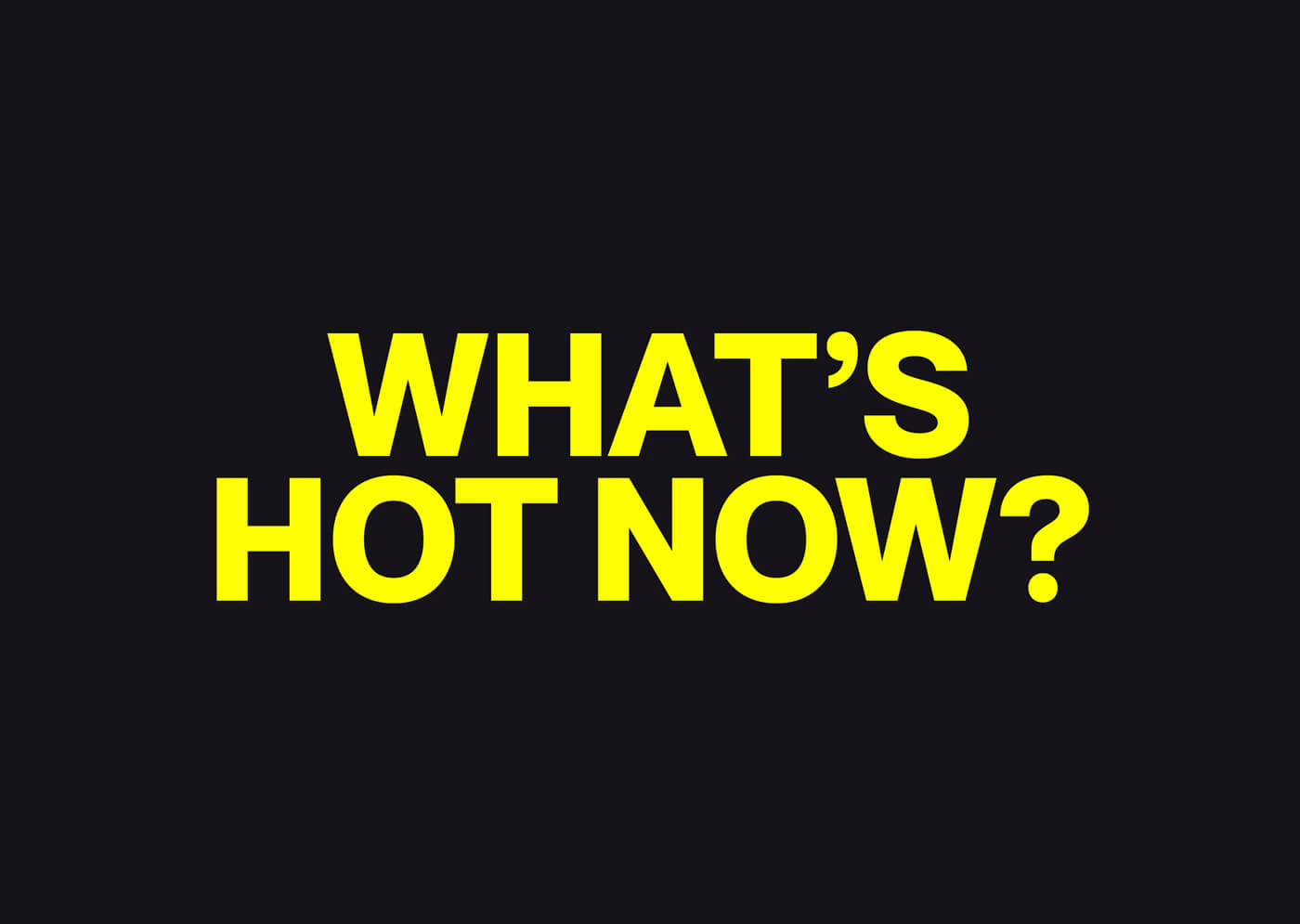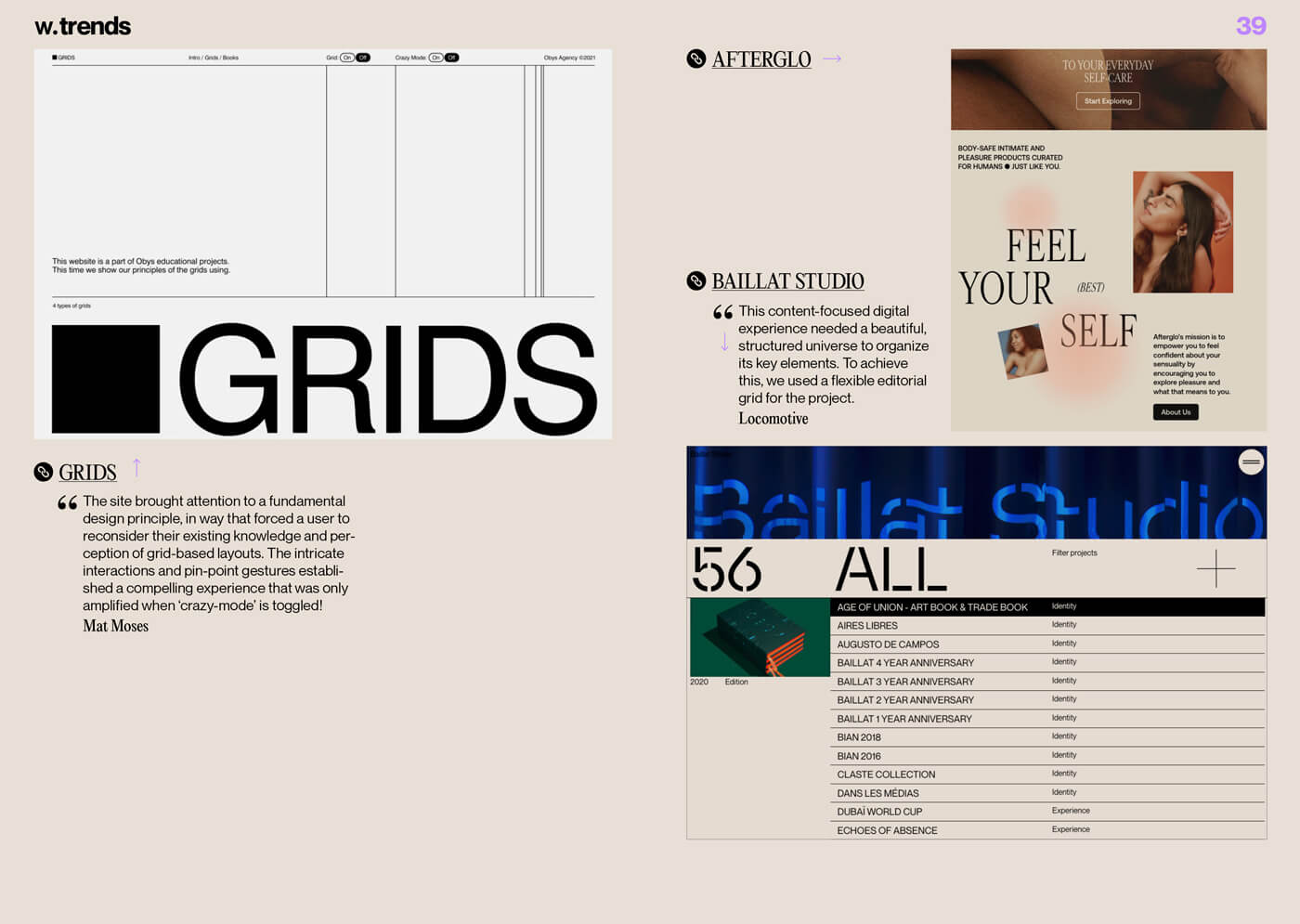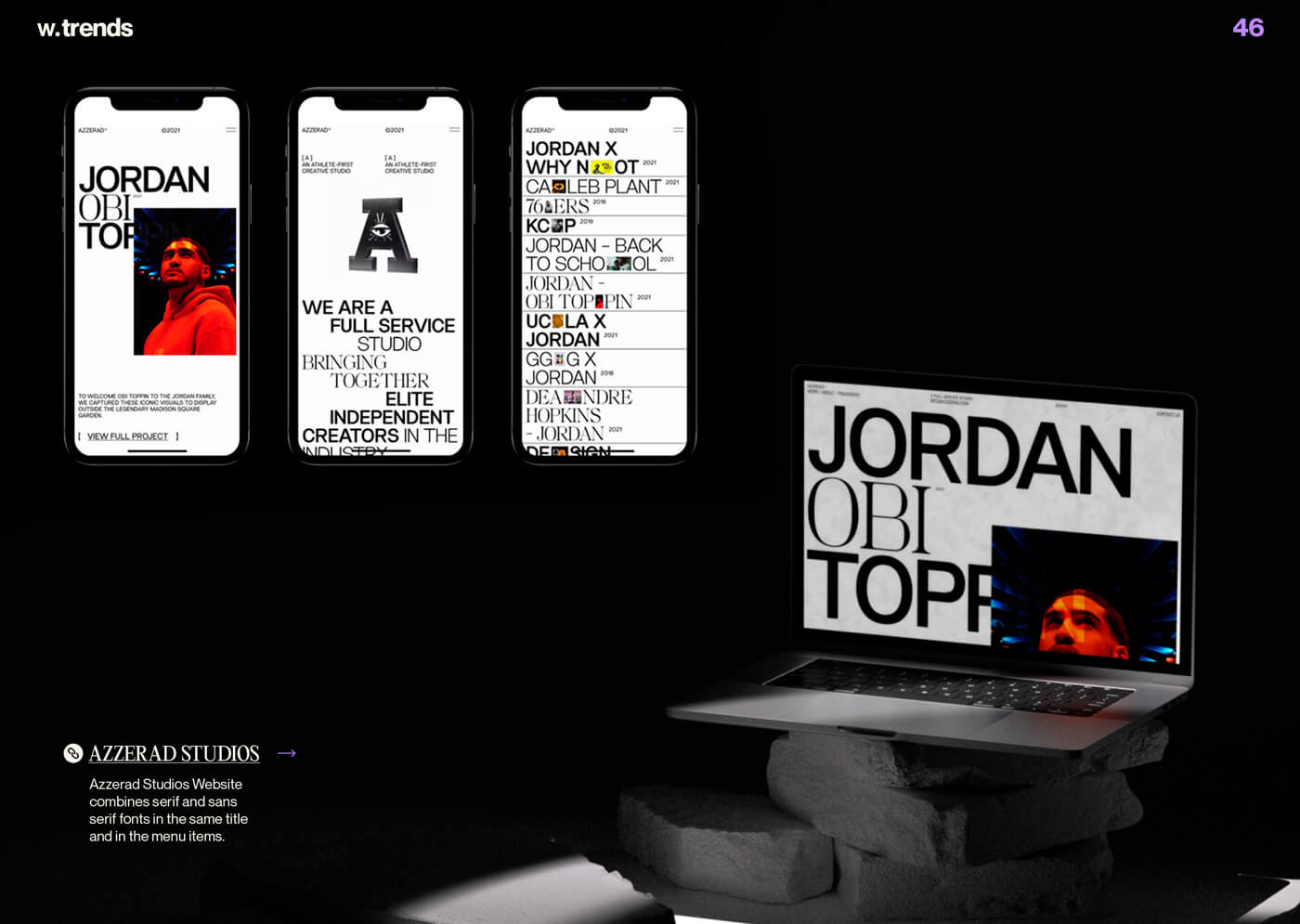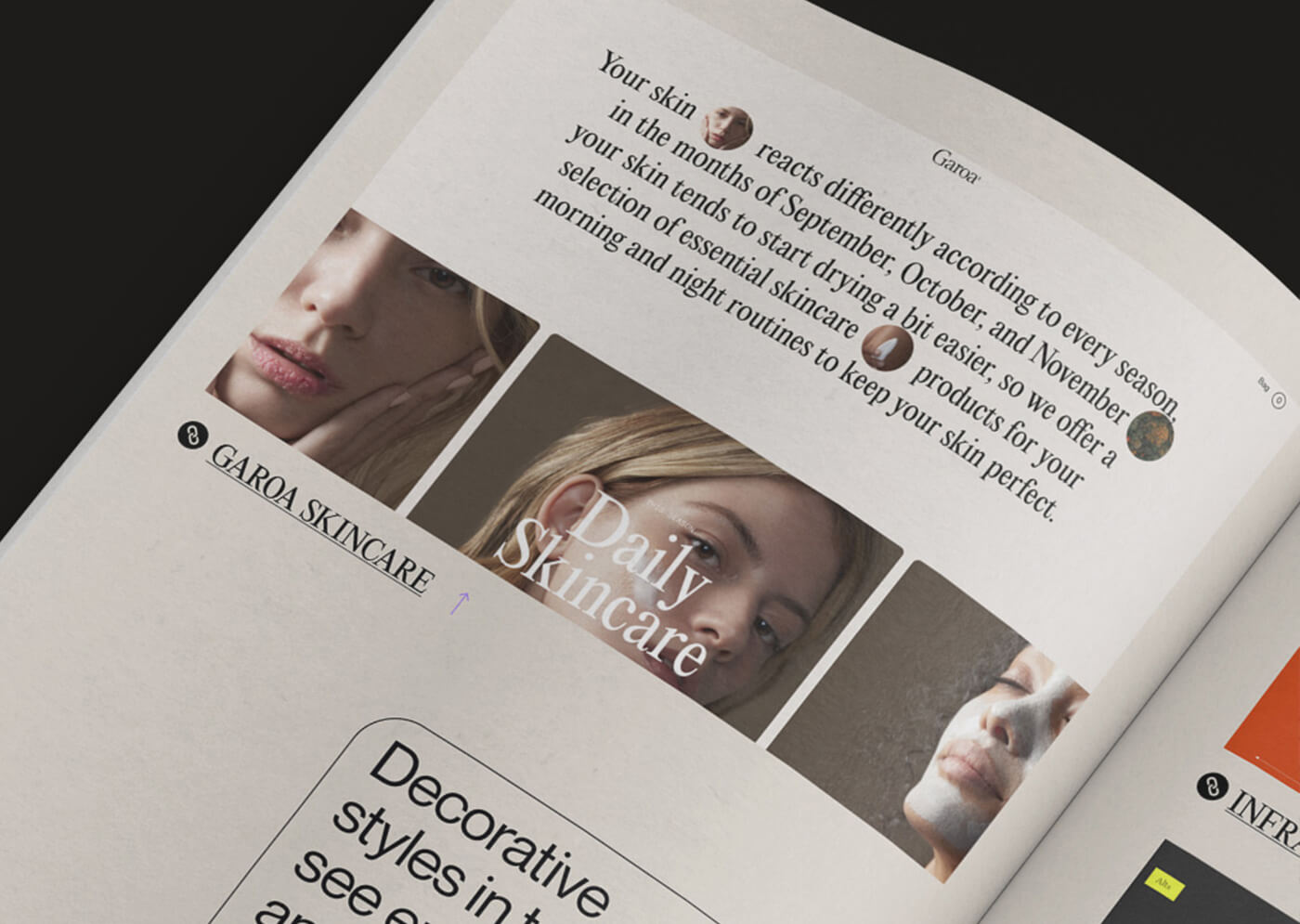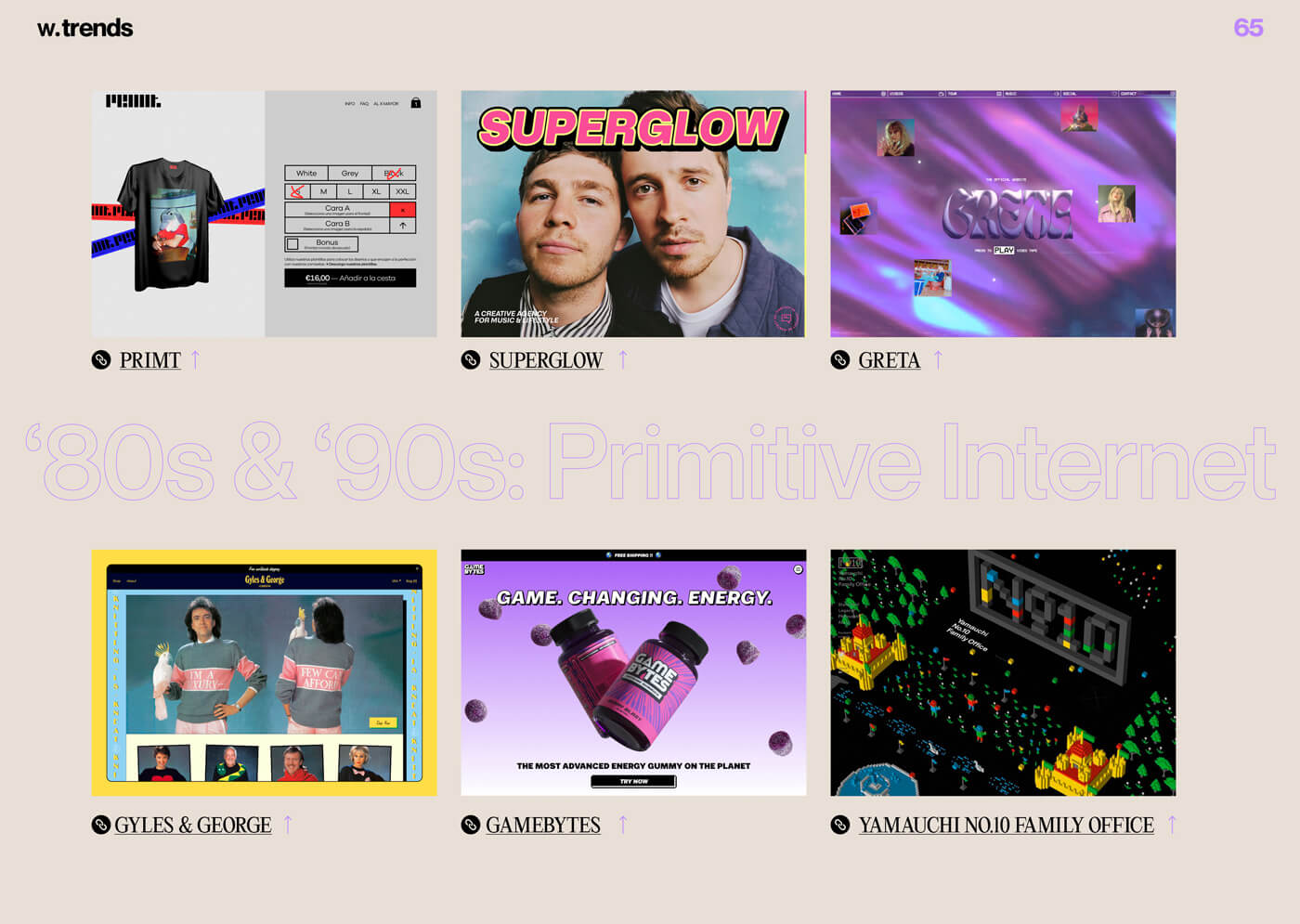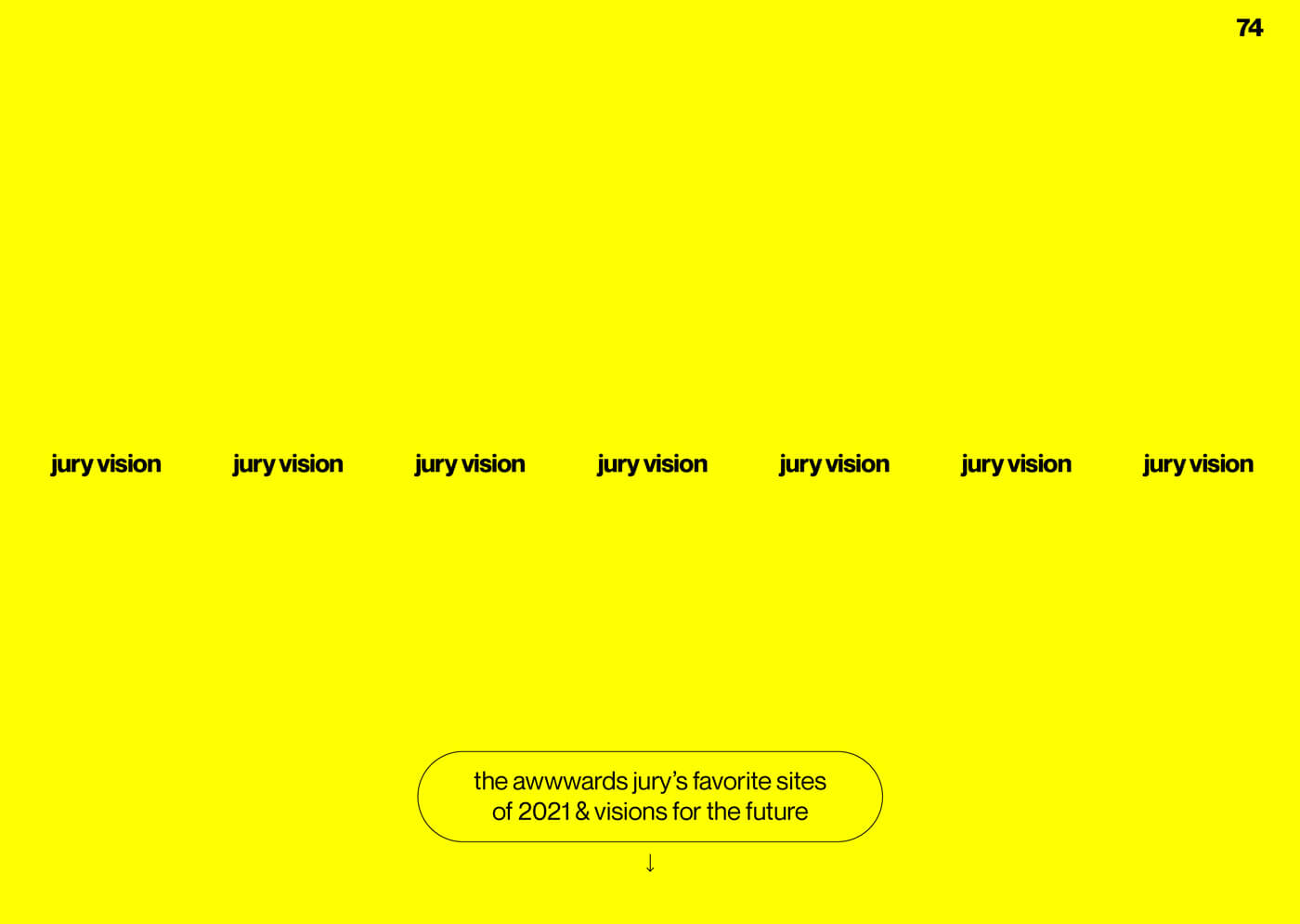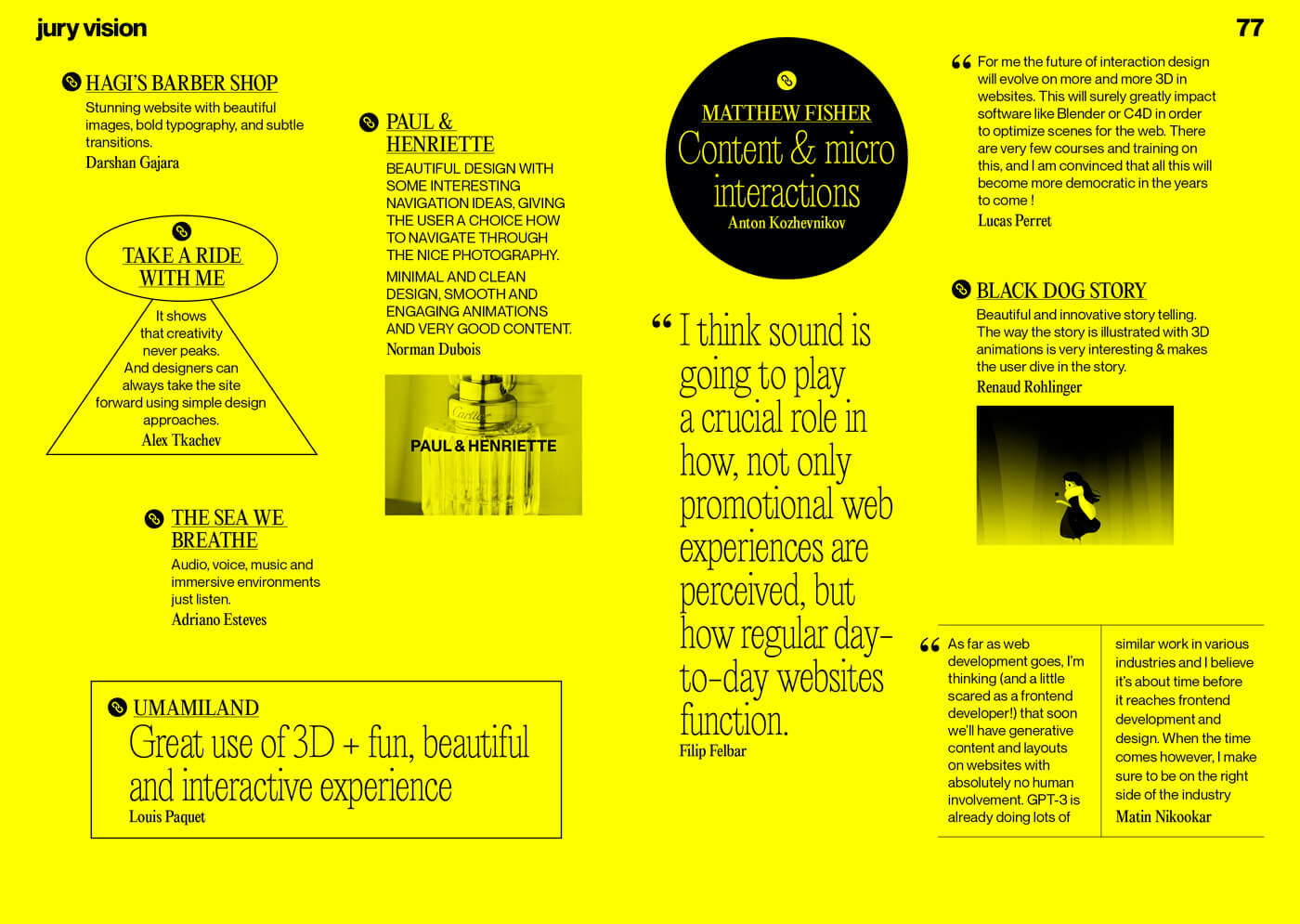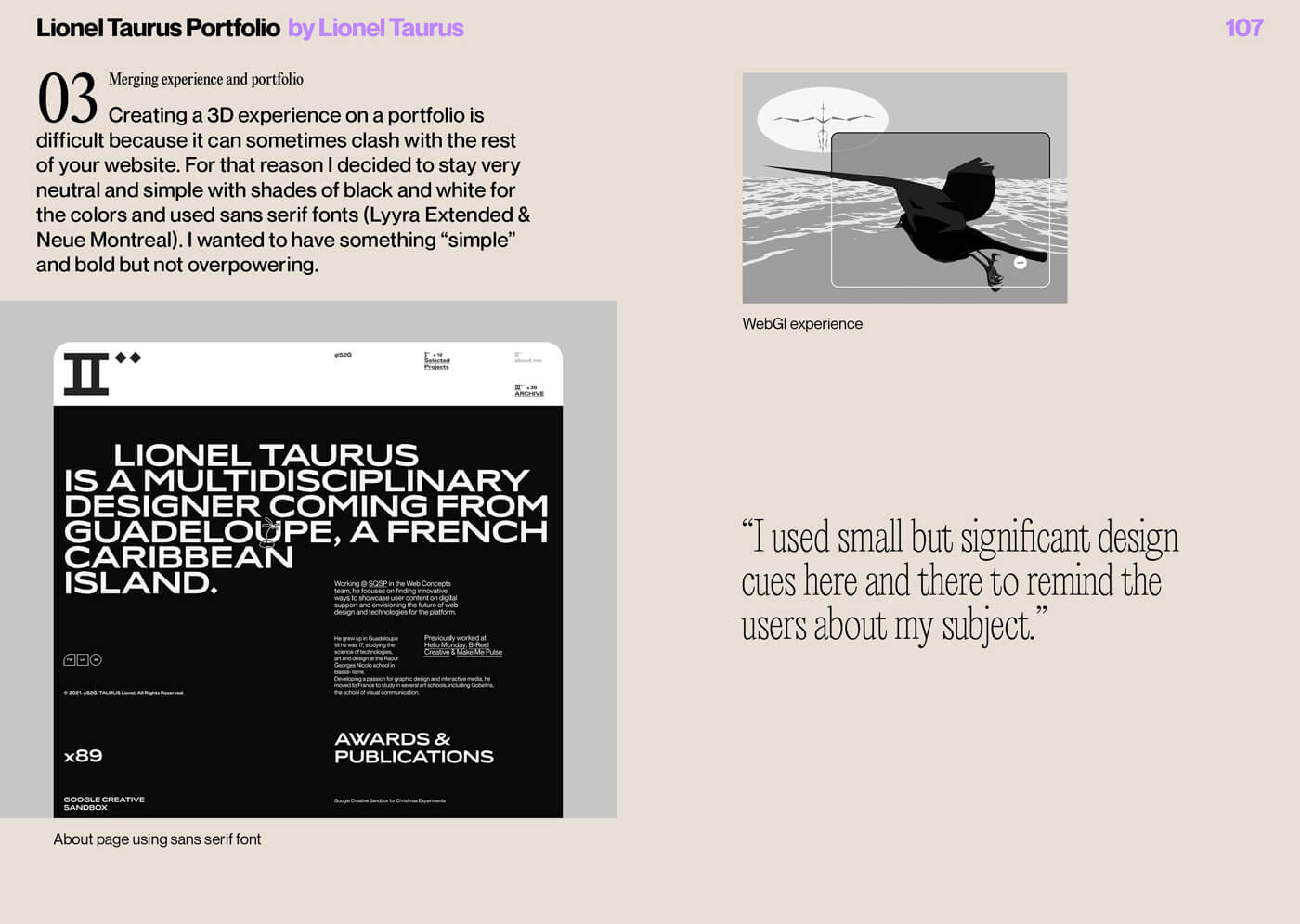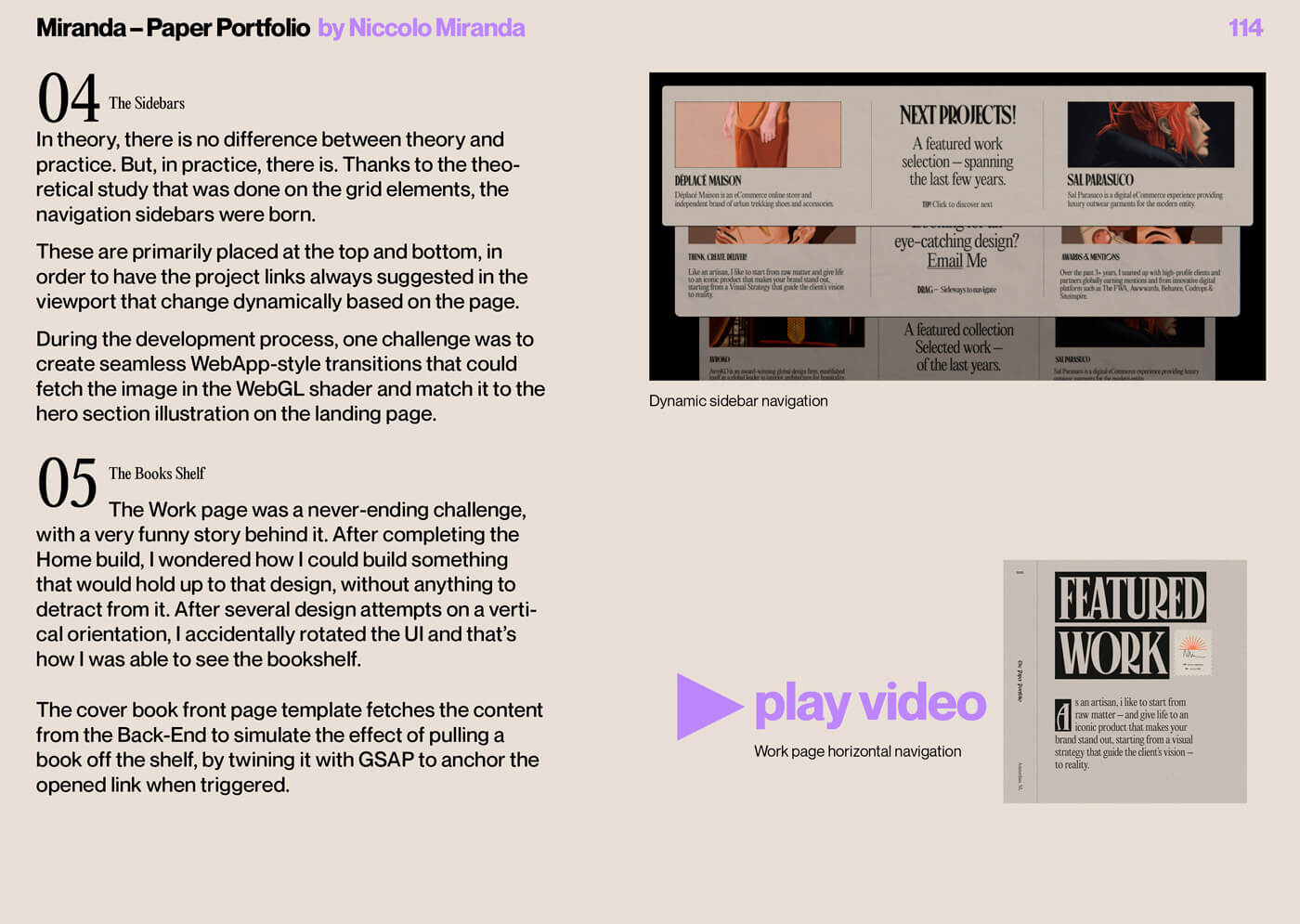 The future is now, but we all need a bit of help processing it! In our latest book join us on a journey of Web3 & Decentralization, The Crypto Economy, NFTs, The Metaverse, No Code Tools, The Zero Carbon Paradigm and more themes us modern creatives will have to navigate in our daily lives.
Hot Right Now Vol.4 also includes:
Visual highlights of the most outstanding websites of the last year.
The hottest trends (Editorial Design, Sonoric Landscapes, A Retro Revival, Storytelling Soundscapes, Typography, Scrolling Text, and Decorated Paragraphs)
The Jury's Vision for the Future.
Case Studies on 6 of the most impressive digital projects on the web: Matt DesLauriers & National Film Board of Canada, Active Theory, Lionel Taurus, Niccolò Miranda, DFY®, and Lusion.
Published and distributed by awwwards, May 2022.