Oct 26, 2022
B/D® JAMS by BASIC/DEPT Wins Site of the Month September 2022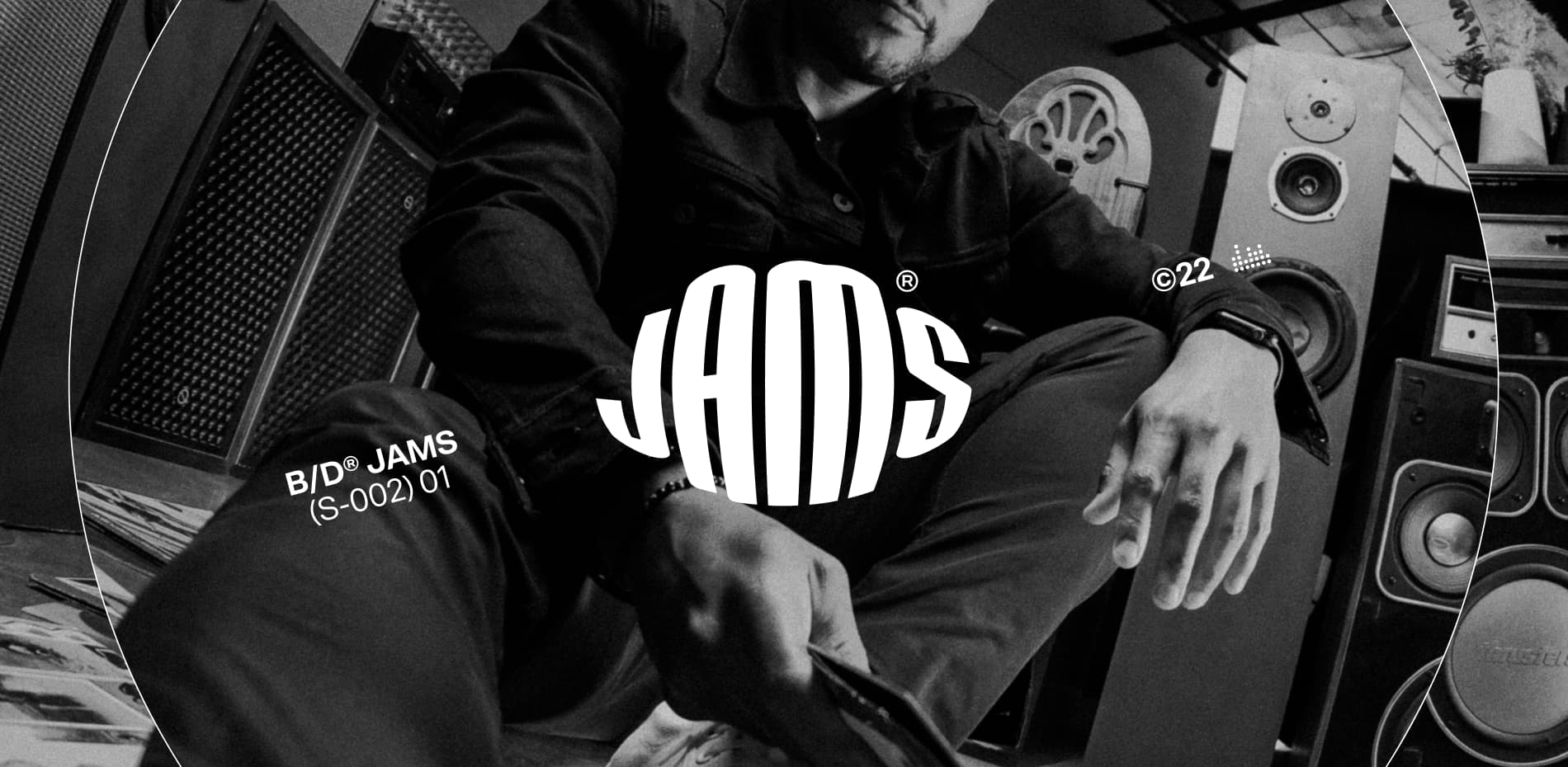 Excellent work by BASIC/DEPT®, winners of Site of the Month September for B/D® JAMS. If you voted and tweeted, check out the end of the article to see if you are the winner of a free Pro Plan.
Setting the tone every week.
BASIC/DEPT® JAMS was never really meant to be a thing. It just kind of found its way into a couple of Google slides during a weekly agency-wide meeting. In the midst of our team growing and permanently going remote in 2020, it became an organic way to get to know each other.
The idea behind JAMS is simple. Every Monday morning, an employee owns the proverbial mic for a few minutes. They tell the 120-ish people on the call about a playlist they created, the meaning behind it, and a specific lyric that resonates with them. It's a break from reminders about timesheets and other announcements; a time to roll back the shoulders and get re-introduced to someone you work with every day through the lens of their favorite music.
After the meeting, the playlist is shared to the agency, so everyone can listen. Lots of emojis follow. A Steve Brule gif occasionally enters the chat.
Surprisingly, JAMS has become a powerful catalyst for storytelling, prompting employees to share personal anecdotes of struggle, loss, and celebration. More often than not, it takes the shape of a mini Moth series.
One employee curated a playlist that she divided into two halves to celebrate her one-year work anniversary. "One part dedicated to the hard times over the last year (outside of work) and the other celebrating all the good times." The lyric she included was from Grammy-nominated artist Jonelle Monae.
"Hands dirty, mind clean, a different vision with a new dream."
Browsing through playlists
Another employee curated a genreless playlist inspired by the 1994 Beastie Boys record, Ill Communication, an album spanning pop, punk, folk, rock, hip hop, and jazz. He shared a quote from a 1963 spoken word session by Bob Dylan.
"You'll find God in the church of your choice, you'll find Woody Guthrie in Brooklyn State Hospital, and though it's only my opinion, I may be right or wrong, you'll find them both in the Grand Canyon at sundown."
He followed with an explanation about how the quote relates to his recent loss of a pet.
"Hospitals and churches are where people go to find closure, find answers, find hope, beauty, inspiration; to find something deeper. But they aren't the only places. For anyone who's lost someone, just go outside, find that place that's special to you and reconnect. They're no longer physically there, but can still provide answers."
Someone else shared a lyric from Clay Pigeons by Blaze Foley.
"Go down where the people say ya'll. Sing a song with a friend. Change the shape that I'm in, and get back in the game, start playin' again."
She shared a story about the quote and her playlist of "mini-playlists."
"It's related to a personal journey of redemption and change. This playlist is inspired by that change and by my last trip home to the Pacific Northwest which ended up being a trip of mini trips, each with remarkable feelings."
Another playlist was curated by an employee to celebrate Latin Heritage Month. Another for Filipino Heritage Month.
Filipino American History playlist scroll
In sharing the playlists and the stories that follow, walls are effectively broken, tears are sometimes shed, friendship is always formed, and culture is most certainly built. JAMS is now a staple of our agency's identity. It shows that everyone has something unique to contribute that has nothing to do with a job title. It literally sets the tone every week.
As a cherry on top, a surprise appears in your mailbox after your presentation: a limited edition JAMS t-shirt. It's an expression of gratitude for letting your guard down to the entire agency. On a Monday morning. Another nice thing is that you can discover songs that were never on your radar from people you work with, and add favorites to your own personal playlists every week.
Today, JAMS is how employees at our partner agencies around the world share a piece of themselves at their own company-wide meetings. In the end, everyone wins. A better understanding of each other allows you to create the best work for your clients.
Creating a basement website.
JAMS grew to become a central part of our culture so it needed a proper home. We built the JAMS site for people on the outside to get to know us as individuals. The way we're introduced to each other is the same way the public is introduced to us, which is pretty cool.
Central to the site is the intro video. We shot it in our San Diego HQ and featured our own people. The team went thrifting over lunch for the props. The entire process felt very organic.
We styled the shoot with analog technology from a bygone era: a transistor radio, an antenna TV, a cassette deck, an Ikegami tube camera, to name a few. The makeshift set purposefully felt like a vintage record shop because JAMS is your favorite record store; your basement; your Honda Civic; that place we all remember listening to music. It's an extension of you.
The next wave is the most intriguing. We want clients to make guest sets. We plan to produce short documentaries spotlighting the compelling stories told by our curators. There might even be a JAMS charity event and scholarship.
Peeking under the hood.
To create the site, we partnered with Eric Van Holtz of Van Holtz Co. and his colleague, Jake Whiteley. Under the hood, GSAP is the technology we used to create all the animations and interactions. The homepage has two views of the most recent playlists: CRATE and GRID.
CRATE gives the feeling of being in a record shop or a basement and flipping through stacks of vinyl records. On the playlist page, the hero image rotates as if it's spinning on a record player. Scrolling down, you'll see content being revealed - artist quotes, album artwork, and a carousel of playlists.
We had fun on the NOTES page by displaying imagery from the featured playlist in a style similar to the 1990s DVD screensaver animation; it continually bounces off of the edges of the screen. We wanted the animations and interactions to support the content and represent a throwback to the days before digital audio.
Company Info
BASIC/DEPT® is a global agency that thrives at the intersection of design, data, and technology. Together, we're focused on transforming brands and culture — across the world.
Technologies
Craft CMS, GSAP Animation, JavaScript, Highway.js, Spotify Web API, Lottie, Flickity, Howler.js, Matter.js
Thanks for your votes and tweets, @allison_parksss, you've won the Pro Plan, DM us on Twitter to claim your prize.