Sep 4, 2014
Awwwards: The Most Visited Online Awards Platform In The World
We wanted to share something with you that we are really excited and proud about... Awwwards just broke the 2,000 barrier on Alexa and we are currently ranked at 1,919! This is a huge achievement for Awwwards and we are planning to work as hard as we can to maintain the performance and relevance of our site.
What does this mean for Awwwards? The site is now the most visited online awards platform in the world receiving significantly more traffic than our most prestigious peers and competitors:
The Webby Awards (21,128), The FWA (25,943) and other important awards sites such as D&AD Awards, Fitc and The Net Awards. (Source: Alexa 2014)
Statistics: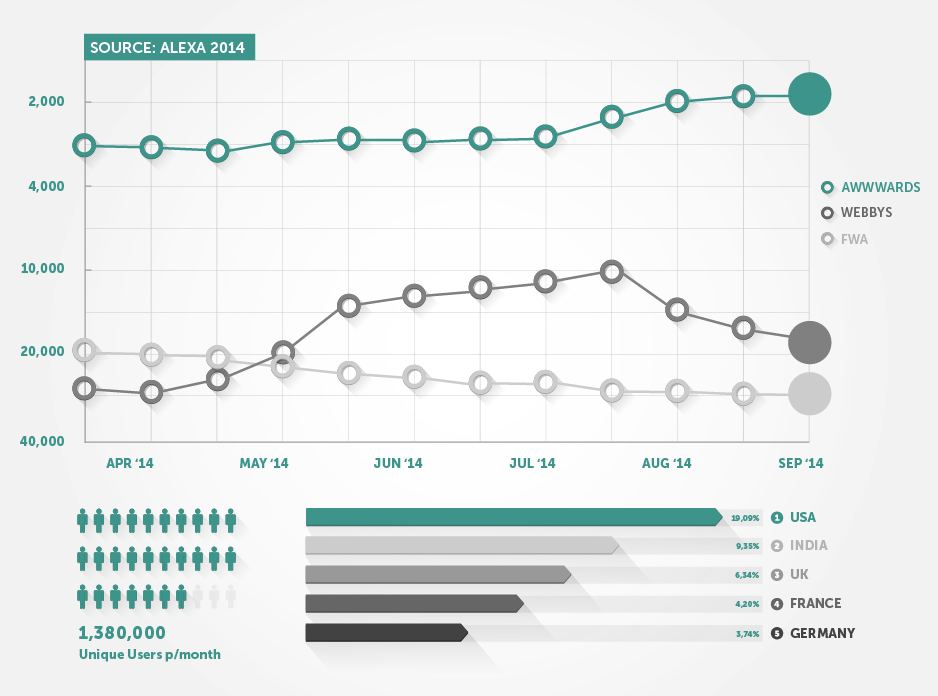 On behalf of the entire team here at Awwwards, thank you for your continued support! Rest assured we will strive to keep raising the bar and improving your experience on Awwwards.com.