Feb 19, 2014
Awwwards #LoveDays Paris 2013 - The Winners
Billed as two romantic and inspiring days for passionate web designers, the Awwwards #LoveDays Conference more than fulfilled our expectations. The iconic Parisian cityscape provided the perfect, if a little rainy, backdrop to an event in which we met the crème de la crème of web agencies, designers, and developers from all over the world; we can't thank you enough for making the conference such a unique experience. Thanks must also go to our sponsor and speakers; without you, #LoveDays would never have been possible.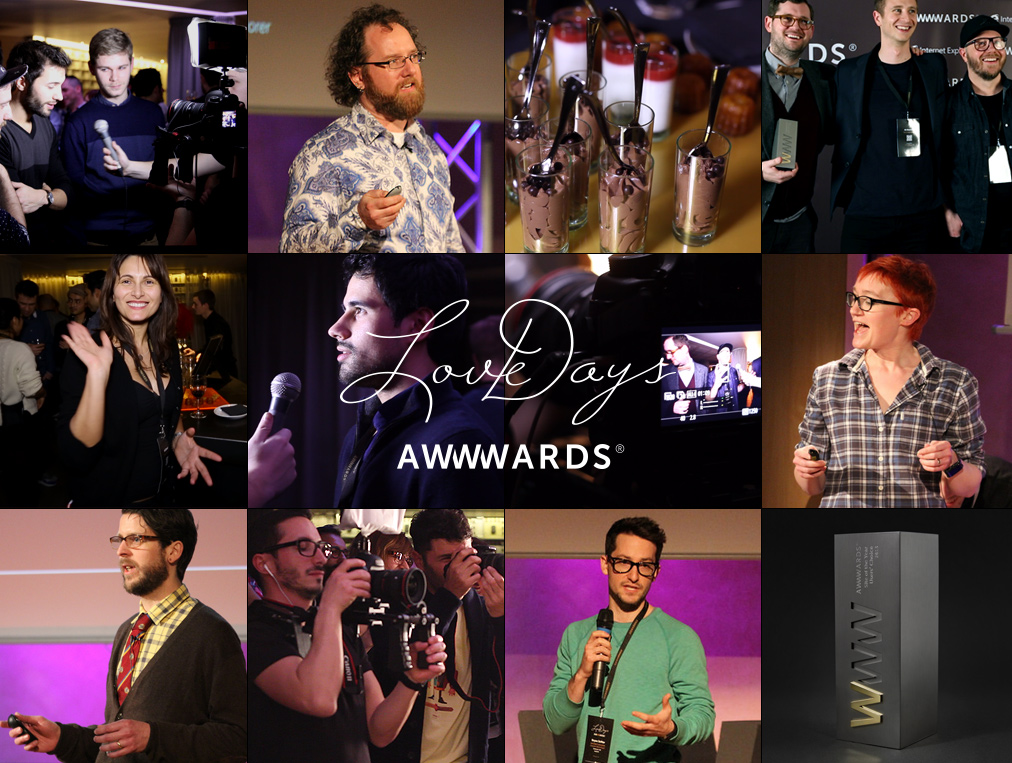 Despite the apparently ephemeral nature of #LoveDays, the Awwwards conference is here to stay. If you weren't lucky enough to attend this year, keep your eyes peeled for all the latest news on our next event, and don't forget to search hashtags online for pics of the conference as it happened.
Coming up, we are proud and delighted to announce the deserving winners of the Awwwards of the Year: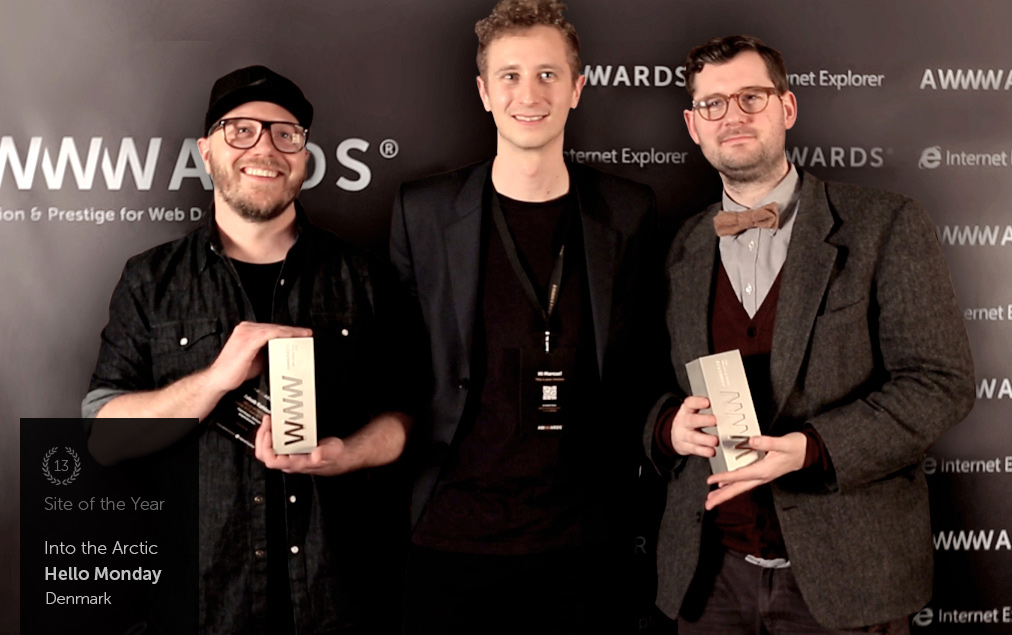 Into the Arctic, the site by Hello Monday for Greenpeace, has been selected as the winner of Site of the Year by the Awwwards jury. The prize was happily received by Jakob Kahlen, Creative Director and Partner, Sebastian Gram, Senior Digital Designer, and Marcus Fuchs, Interactive Designer. Congratulations!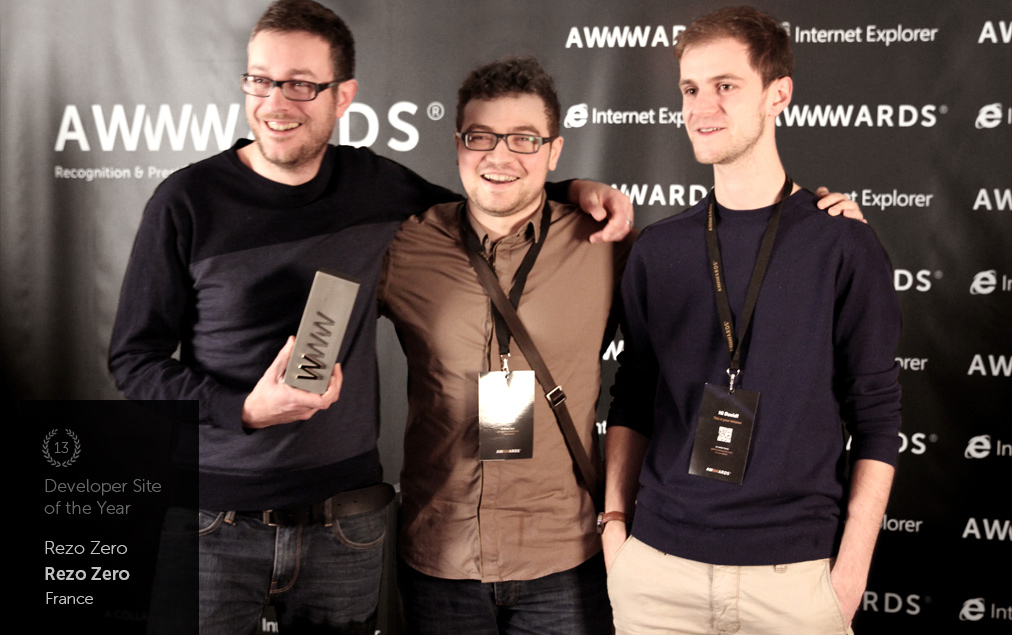 Rezo Zero, a French interactive agency, accepted the Developer of the Year award given to them by Bryan Saftler, Creative Technologist at Microsoft, and Joshua Holmes, Project Manager at Internet Explorer. Congratulations!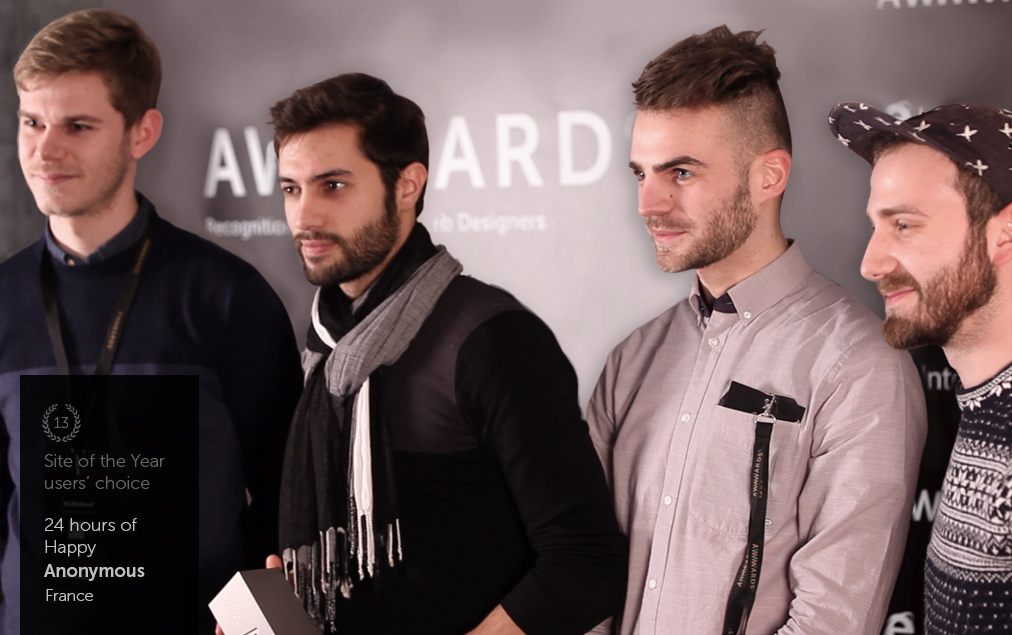 24 Hours of Happy, the world's first 24-hour music video created for Pharrell William, was developed by Anonymous, We Are From LA, and Iconolast. The guys from Anonymous were with us to pick up the Site of the Year Users' Choice award. Congratulations!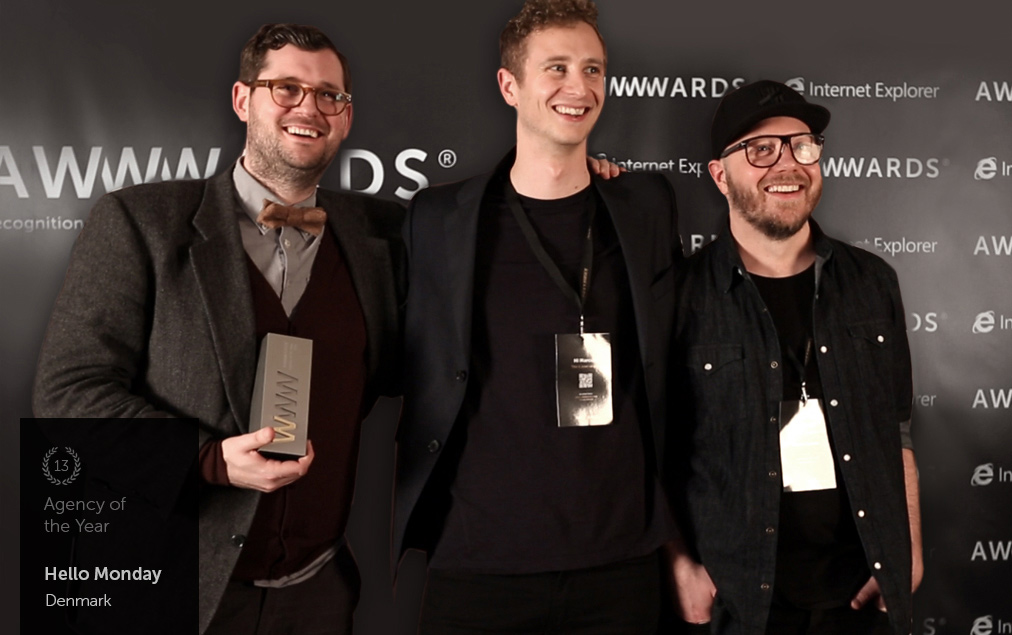 The hot property of the night was, without a doubt Hello Monday. They guys were called back to the stage once more to pick up the prestigious Agency of the Year award. in an almost unanimous vote, the deserving interactive agency stood out for creating quality sites, time and time again, such as: Into the Arctic, MoMA Magritte, B&O Play H6, A3, A9, A3, GoMacro, The Mobile Playbook, Paper & Paint Magazine, Diesel Black Gold, among many others. Congratulations!