Incredible work! For the second month in a row DDBParis and MAKE ME PULSE have won Site of the Month, this time for A World with No Heroes. Read more about their collaboration on this unique immersive project.
Winning SOTM is significant as it validates a lot of hard work and helps us to remember the rewards to be had in pushing ourselves, to always be learning. It's amazing feedback for our team. Congratulations to them!
Ubisoft introduces A World With No Heroes, the biggest action-adventure open-world ever made.Through 50 cameras you can discover glorious landscapes, persecutions and guerrillas in Bolivia, now transformed into a narco-state by the Santa Blanca Cartel.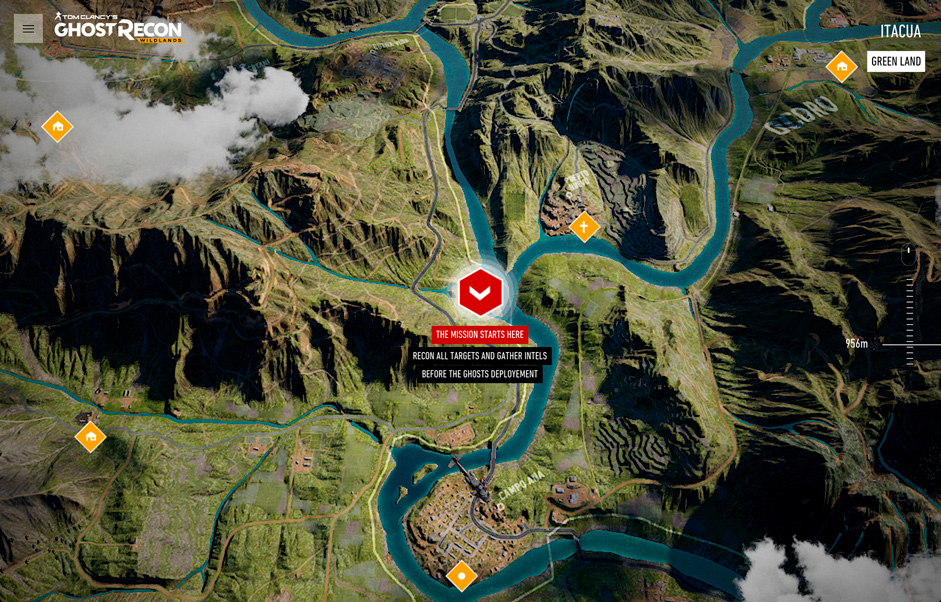 Following Tom Clancy's Ghost Recon® Wildlands map, you can stream real-time 3D videos from the game. A World With No Heroes is an original immersive experience, where you are the protagonist in the story of a cocaine heist. As data visualization is the focus, the user collects information about the Santa Blanca Cartel, the rebels from Katari 26, and the Unidad, a corrupt military force, through a variety of cameras. A second map also reveals info on cocaine traffic, the cartel earnings, and the human lives lost along the way.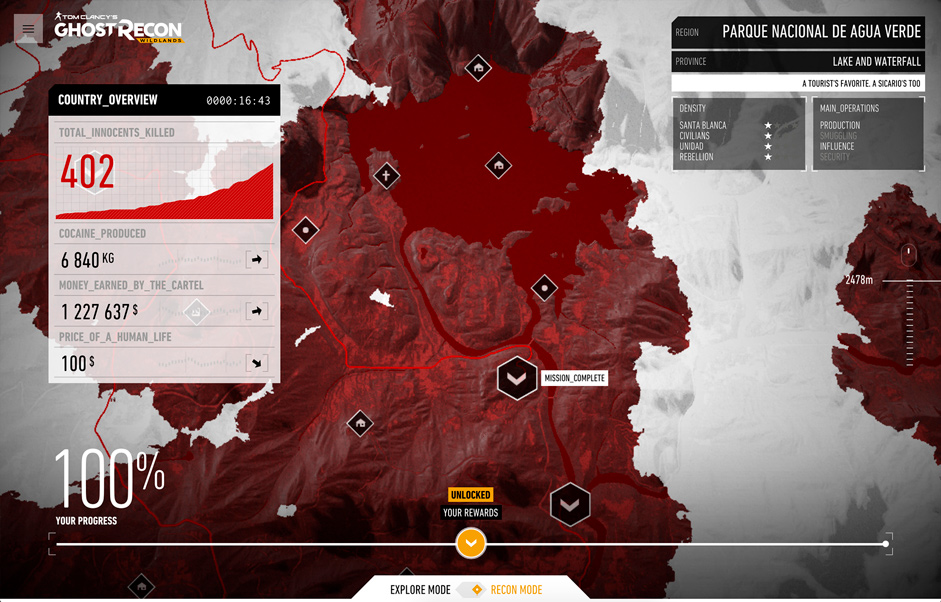 DDB worked with Make Me Pulse from Paris to design the website. A multi award winning company founded in 2008, Make Me Pulse is point of reference in digital experiences and real time 3D, with their own WebGL PBR rendering engine, NanoGL. Through this, the user joins Tom Clancy's Ghost Recon® Wildlands in an alternative Bolivia, which is now corrupt due to El Sueño - a drug cartel leader. The user must complete several missions allowing them to have a taste of the immersive nature of the game To read more on the technical challenges Make Me Pulse encountered and how they overcame them, see their article on Medium.