Feb 7, 2014
A Journey Through Middle-earth wins Site of the Month for January
Once again we have to pleasure to announce that the Site of the Month for January is: A Journey Through Middle-earth by North Kingdom, Schimpanz and DinahMoe from Sweden, in collaboration with Google and Warner Bros.
"The Hobbit: The Desolation of Smaug" was one of Warner's most important theatrical movie releases for 2013. By showcasing the incredible world and the characters of the film, one goal was to increase awareness and genuine excitement among movie-goers. Also, by showcasing the new capabilities of the Chrome platform in a cutting-edge mobile first experience, they inspired developers around the world to continue innovating on the web and contribute in making the web into a better place to be.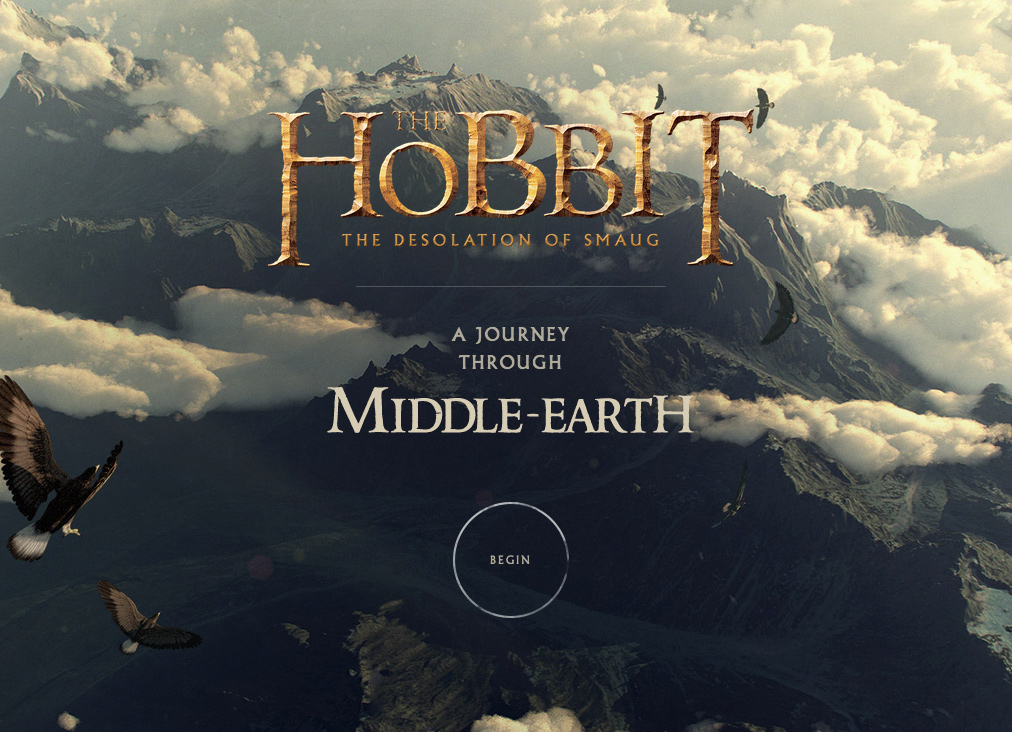 The Objetive
The objective was to capture the scale and the grandeur of the first two hobbit movies and transport tens of millions of fans to the vibrant world of Middle-earth, in a mobile first web experience.
They used some of the latest web technologies in bringing the Hobbit theatrical experience to the web, and in that process they also educated developers on the cross-device capabilities of the Chrome for Android platform.
With immersive 3D graphics built with CSS3 and WebGL, "Journey Through Middle-earth" is the first Chrome Experiment designed to bring this beautiful, 3D experience to mobile, with technology support for WebGL in Chrome for Android on devices with high-end graphics cards. Although WebGL isn't supported on iOS, Chrome users can still experience most of "Journey Through Middle-earth" on their iPhones and iPads.