See a collection of our best work below
Web Graphic Experiments v2
I'm Japanese Web Front-End Developer and this is my side...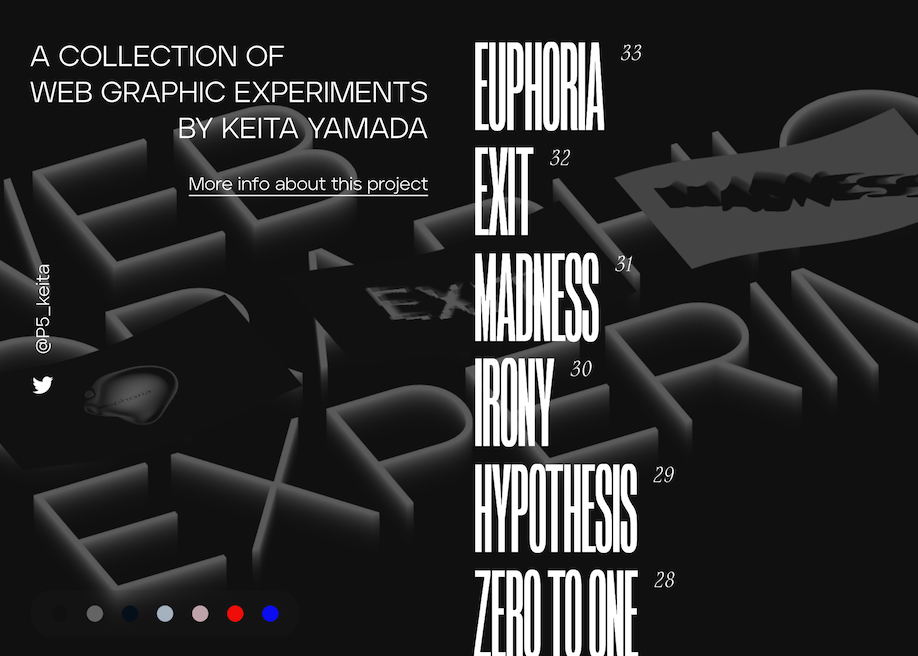 All projects
Latest submissions
on awwwards
Add work to the Gallery Showcase on your profile
With the PRO Plan, you can customize your profile and upload projects not submitted to awwwards to showcase all your best work.
* Projects will be displayed on your profile, but will not be voted on by the Jury.
---
Or submit your website.
Submit your website to awwwards to win a SOTM, SOTY, SOTD, H.M, or Developer Award
Present your project to the biggest community of designers and creative professionals in the world
Increase the visibility of your work on the web.