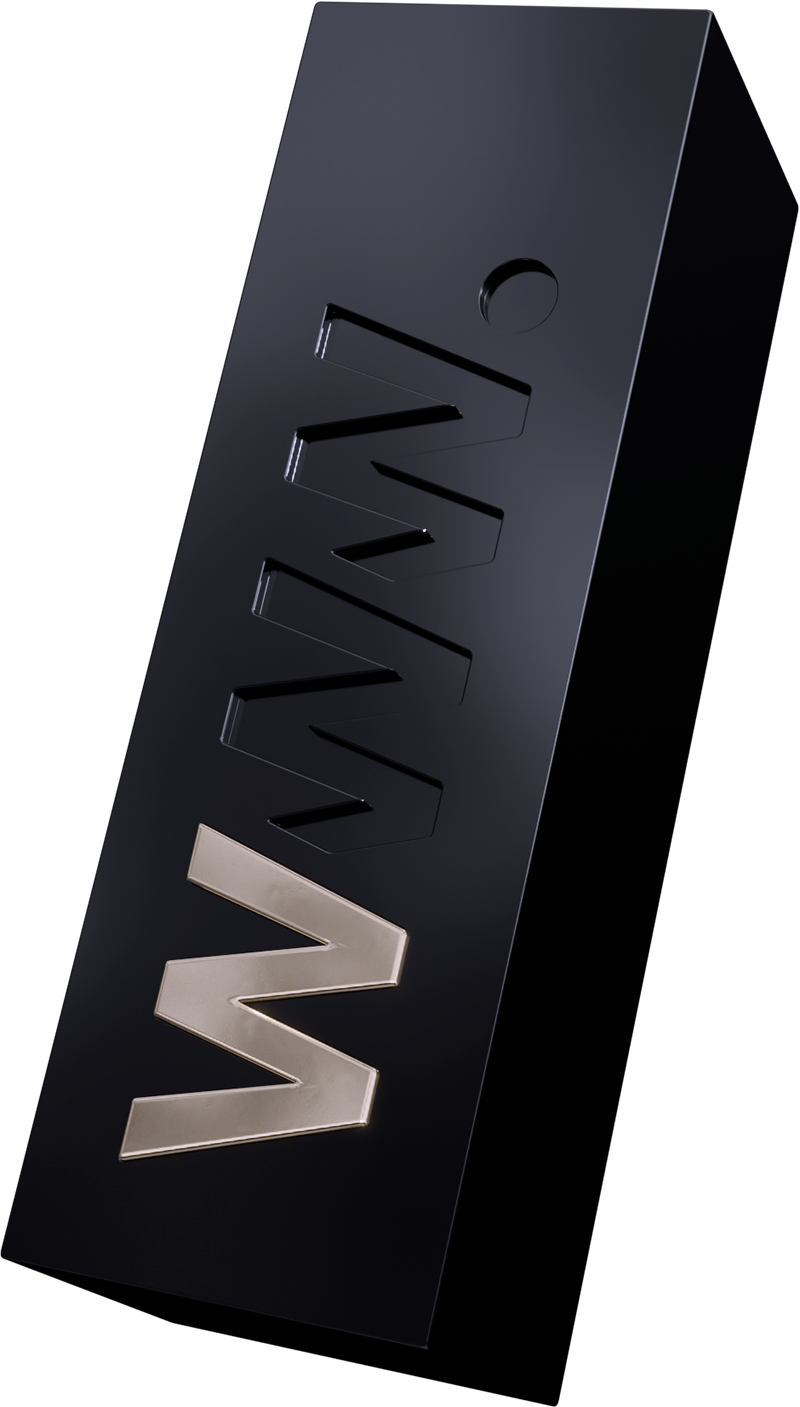 Site of the Year Users' Choice
—
"I am often impressed by projects created by The First the Last. What they usually create would be amazing for a Western Europe or US agency. It is a miracle when you consider their situation due to the war. Maks and his team have a crazy talent, in horrible conditions. They raise questions nobody expects: how to work and create digital projects when your country is at war. Frightening question which became real for our Ukrainian brothers on 24 February 2022. This website gathers best in class animations to highlight the terrifying reality. And at the end of the day, all this is a question of truth. Which truth?"
Antoine Gastal Jury member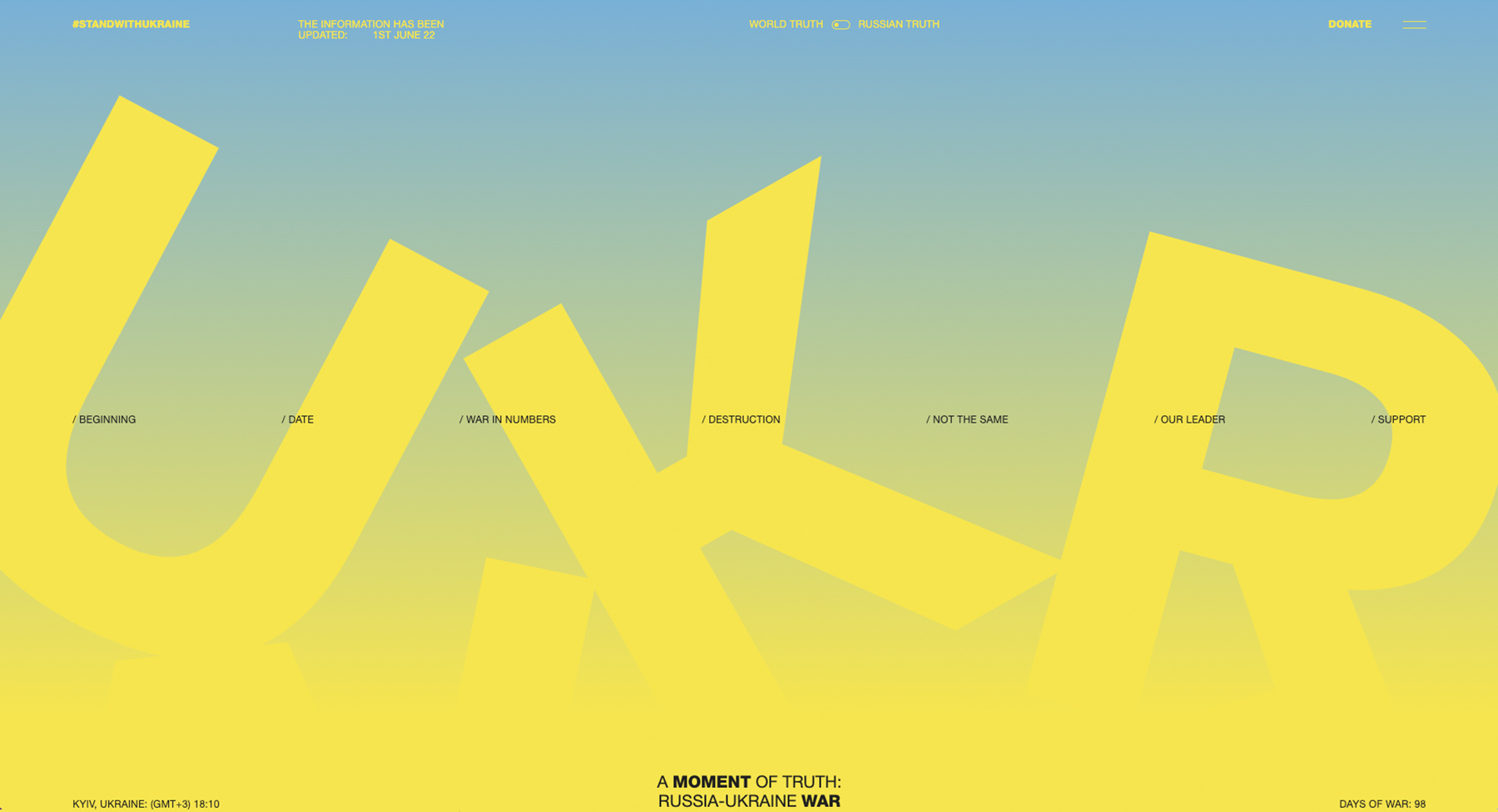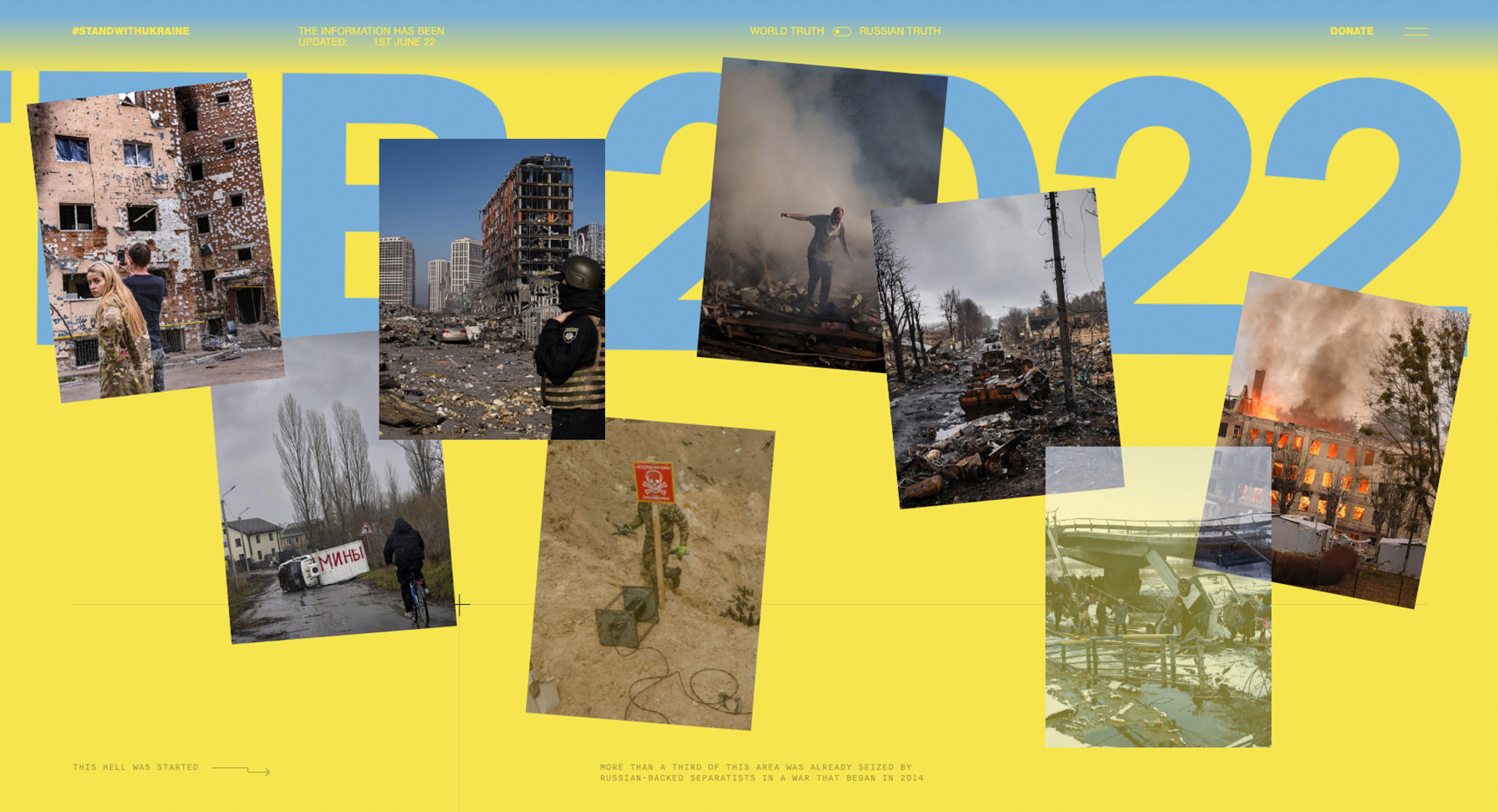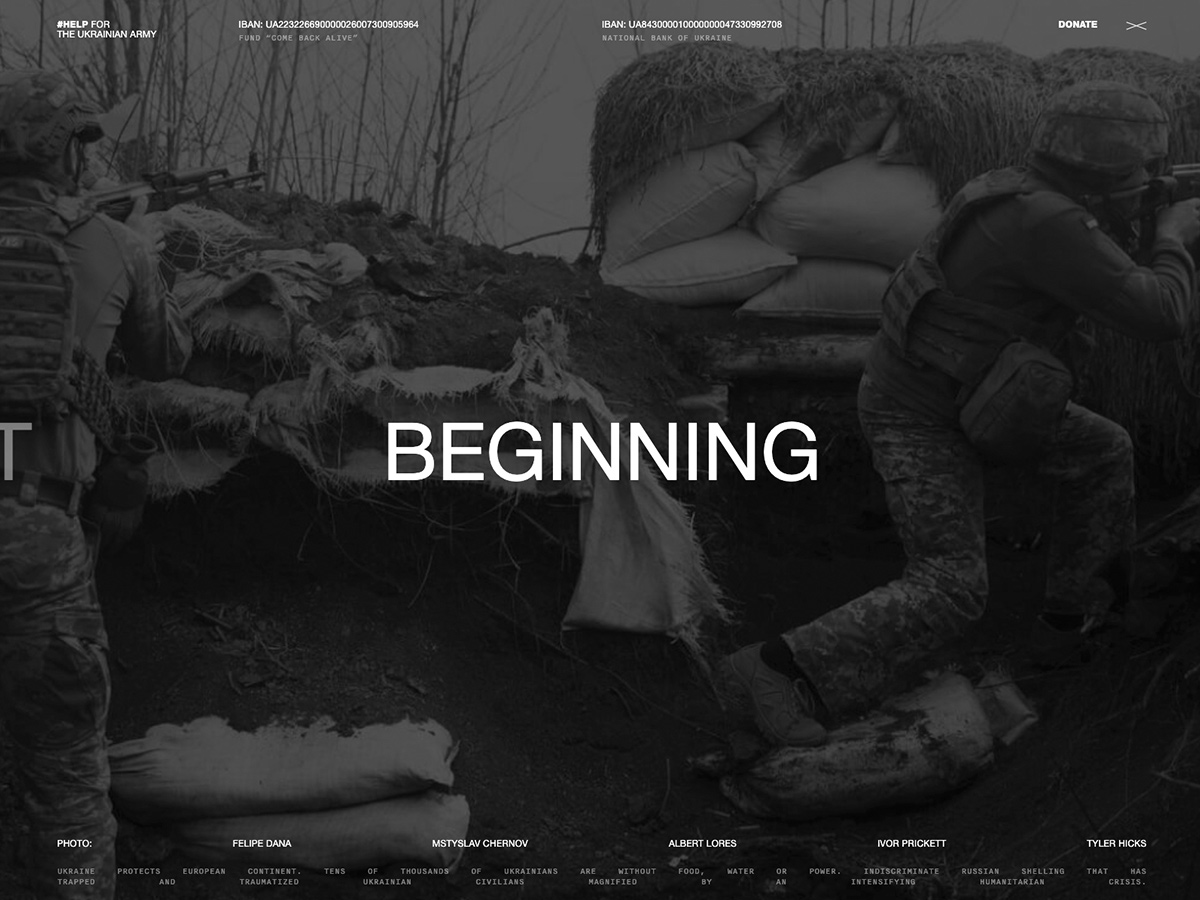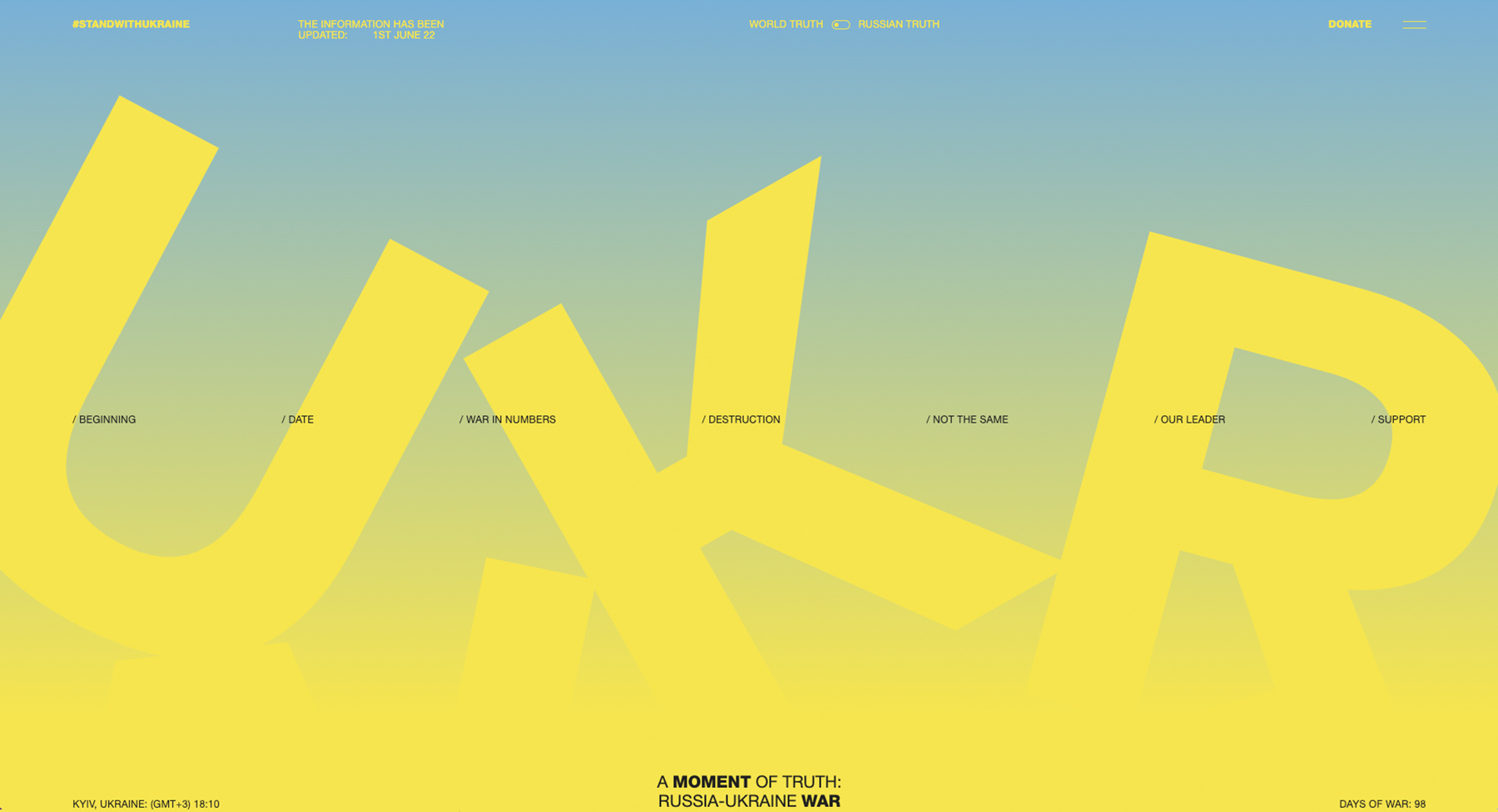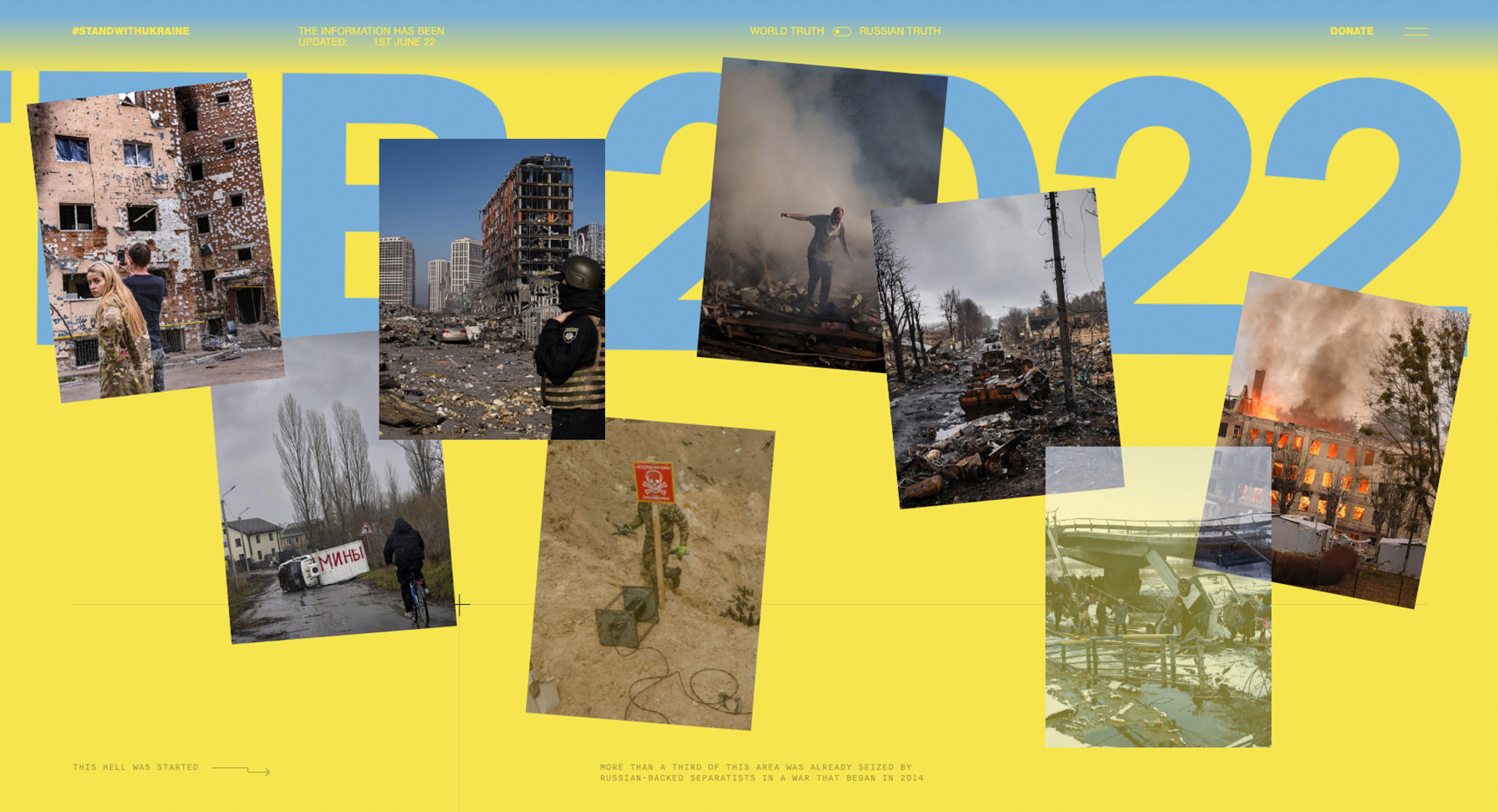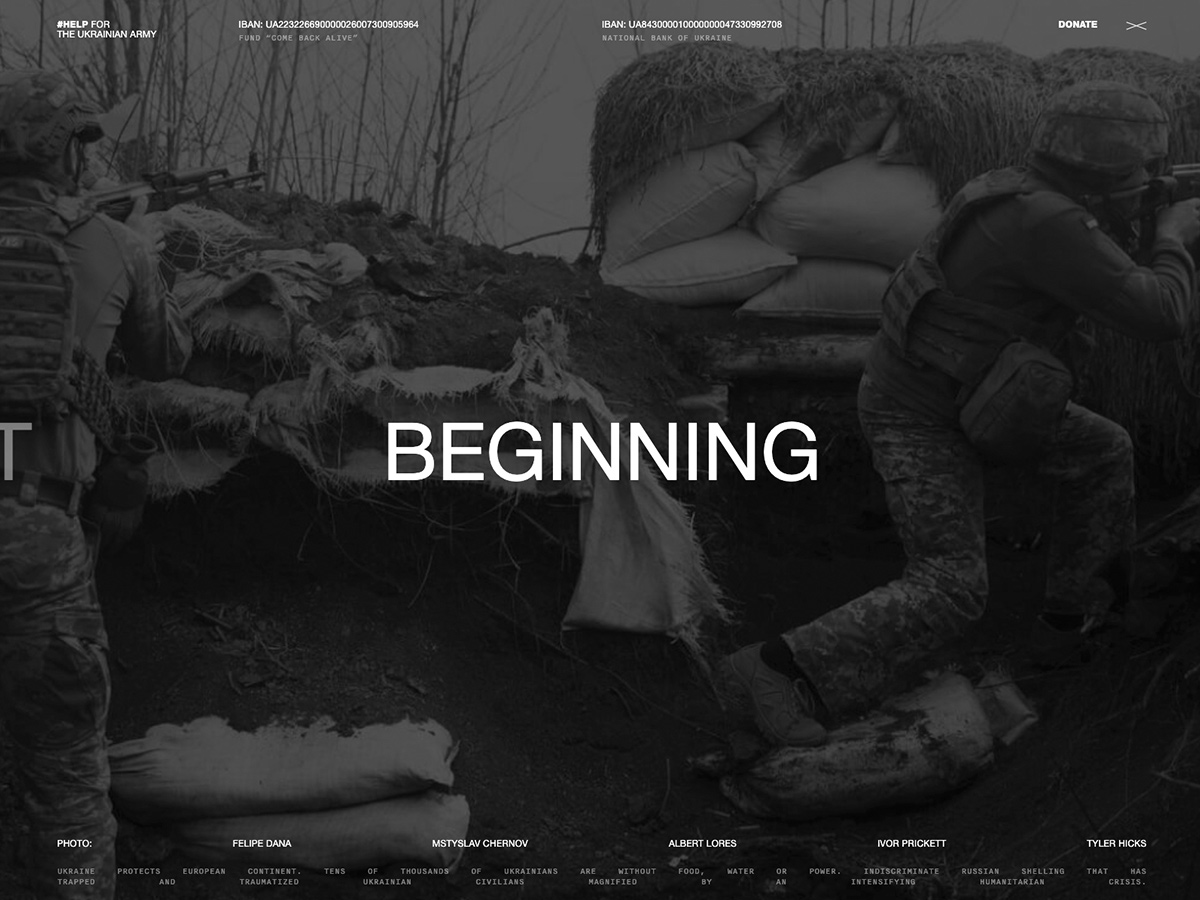 Ukraine is our home, we will defend it to the end, our voices will unite and no one will force us to be silent and give up freedom.
Learn more about the winner
The First The Last
What others take for granted, we pursue to infinity. Site of the Year 2022 (UC), Studio of the Year 2018(UC) on Awwwards.