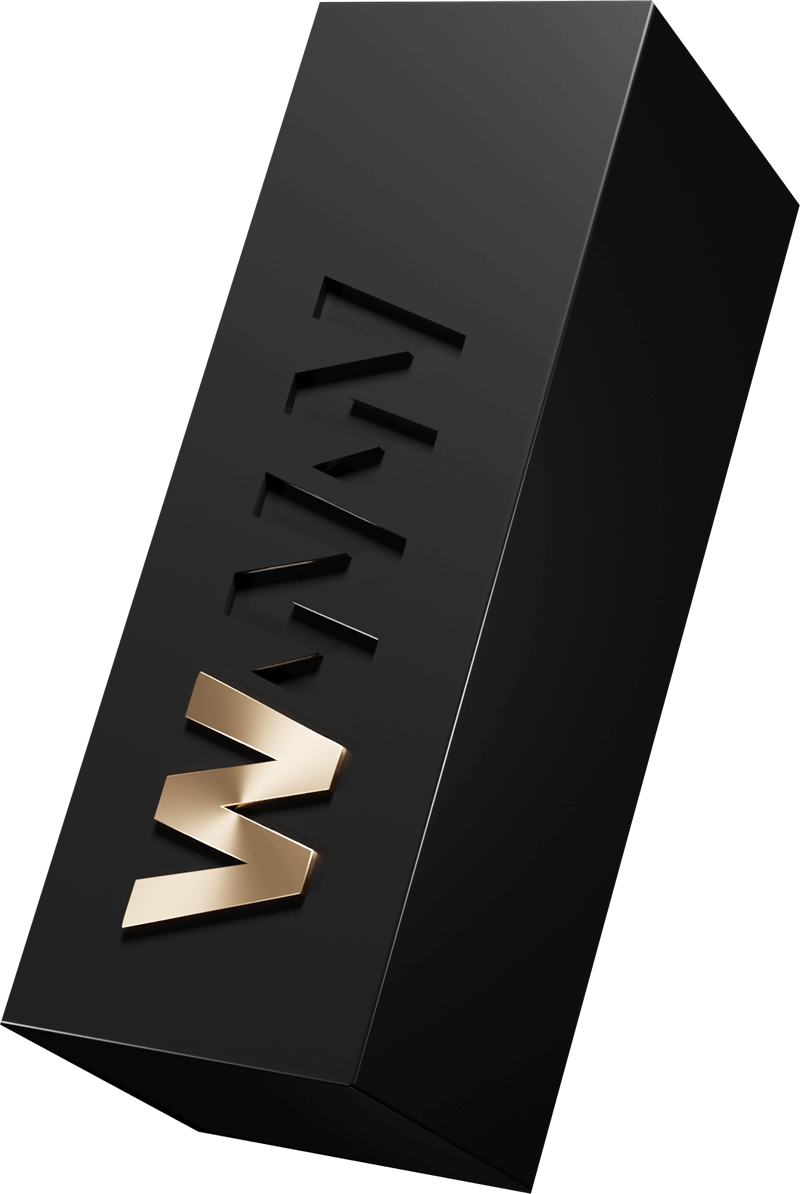 A completely "Breathtaking" experience, joining creativity and technology in an extremely memorable way. Resn pushes the web boundaries in each project and Pioneer - Corn website is definitely a good example of how you can consume scientific information and have fun at the same time. It's hard to believe how much attention they gave to details in this project, for sure they really deserve to have such an iconic and competitive recognition as Site of the Year.
Victor Work Jury member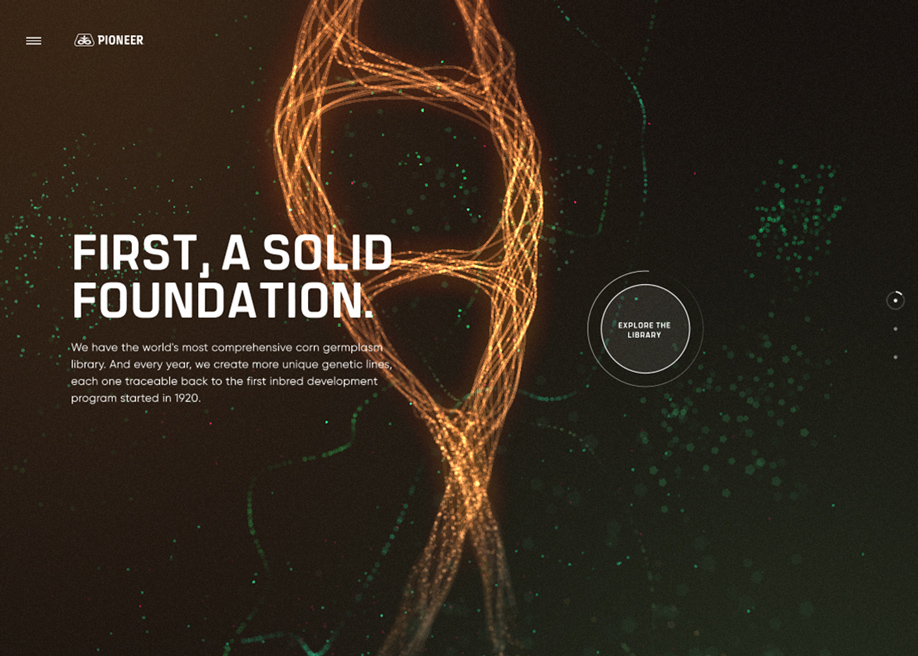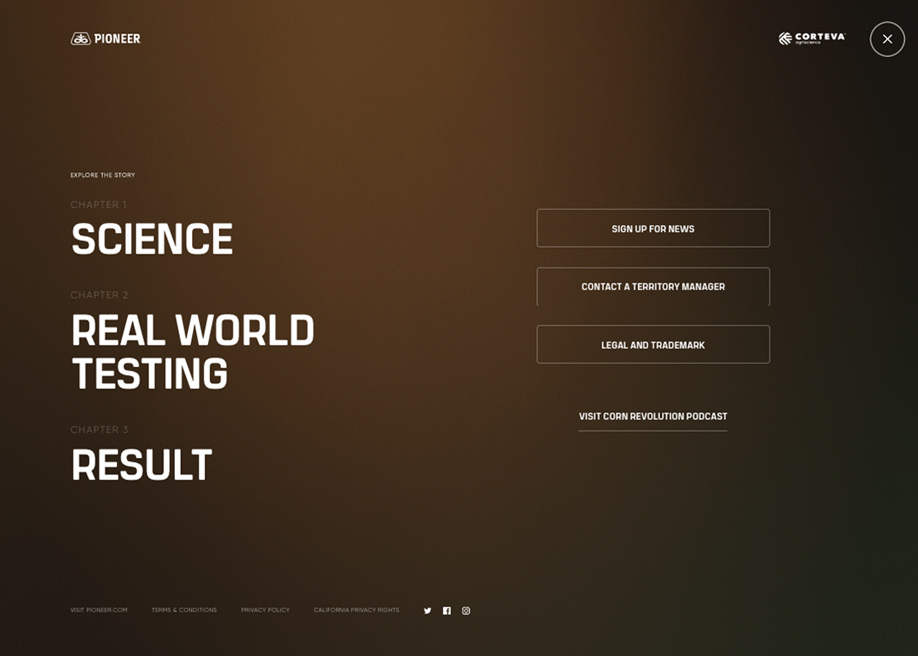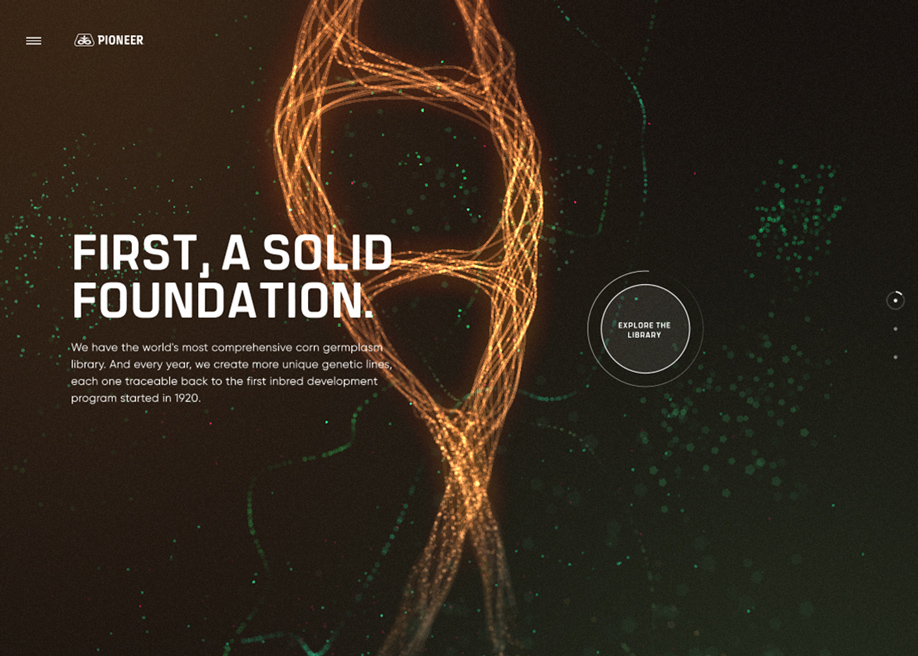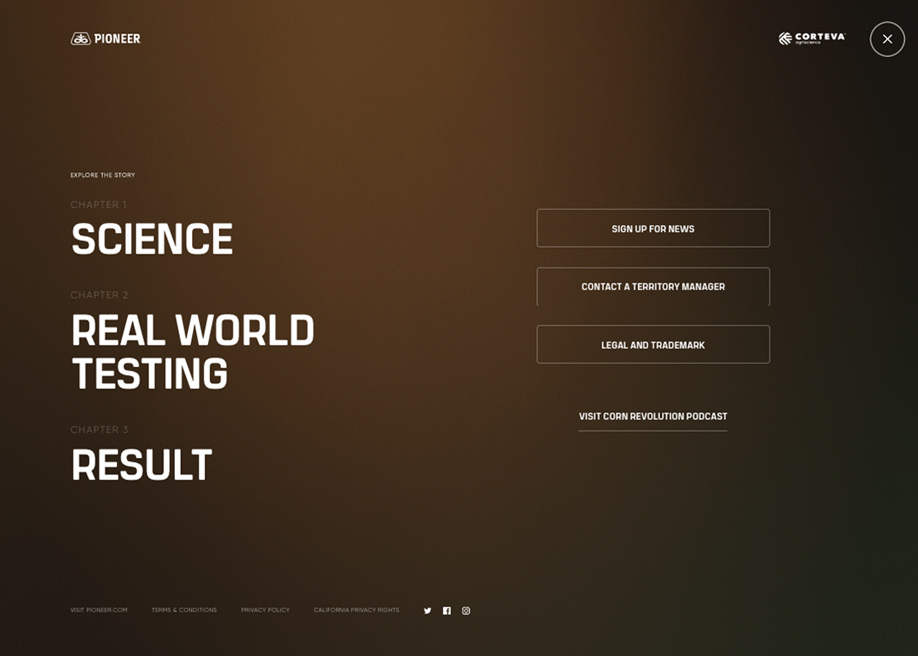 The behind the scenes process and cutting edge science of Pioneer corn told through the choreography of realtime 3D assets and animation.
Resn

Resn is a creative digital agency. We infect minds with gooey interactive experiences and saturate the internet with digital miracles.

Bader Rutter

Bader Rutter is an advertising agency with world-class business-to-business and brand building capabilities, strong minds and a work ethic to match.