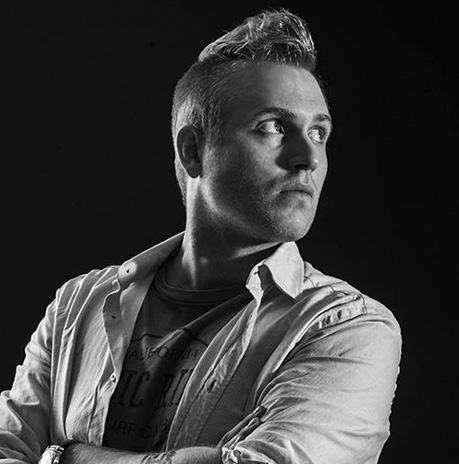 Rolf Jensen
Rolf A. Jensen is an international award-winning Norwegian Art Director and co-founder of Good Morning Interactive
In a career spanning over 8 years, I've had the chance to direct and design some innovative design work, including for The Weinstein Company, NBC Universal, Paramount Pictures, DreamWorks, Electronic Arts, Warner Bros, Ford, Sony, Lionsgate, Toyota, Summit Entertainment and Activision.
After leaving school at the age of 16, I quickly discovered my talents within arts and design. Working as a designer in Oslo for 3 years built my reputation and portfolio to pursue clients and job offers across borders.
Moving to London at the age of 20 gave me the chance to work within the graphic design industry for brands such as PlayStation and The Weinstein Company. After a short year working out of Earls Court I felt like trying myself in the deep waters of the American market, so I picked up on my freelance connections and moved to New York working as a interactive senior designer for brands such as Sony, Ford and IBM.
After doing a lot of rather corporate design work for over two years I wanted to change environment towards the entertainment industry and being only a short five hours flight away from Hollywood, the choice became natural. In 2009 I moved to Los Angeles where I focused on creating campaigns and designs for feature Hollywood films such as SAW IV, Fair Game, Inglorious Basterds and The Help.
10 questions for Rolf Jensen:
What did you do before becoming a designer/developer?

I started out as a designer at the age of 16, doing smaller jobs within graphic design and web design for friends and small local business in my home town Halden.

Where do you turn for inspiration?

Awwwards.com - while doing web design I found undoubtedly much inspiration at the online networks such as Behance, Cargo, Pinterest and FWA. Lately I've worked a lot with advertisment illustration and film, where I find good inspiartion basiclly everywhere from a good conversation to walking into nature. It's a wider range of inspiartion while web design gets more down to looking at the trends, adapting and staying ahead of what you sense is the next cool thing. I also get inspired by just talking to our fantastic team at Good Morning, which might in fact be the best inspiation source to me so far in my career.

Which are your favorite studios, designers or agencies?

There is so many incredible talented agencies out there these days so it's hard to just name a few, but I'm a big fanatic of agencies that combines film and cutting edge technologies like WebGL to create unique experiences for their clients. I guess some of the top ones out there right now are studios like Tool of NA, Stink Digital, B-reel and North Kingdom based on my taste of design and execution.

Who do you side with: Team Mac or Team PC?

If stationary, its a PC for sure. More hardware for the money. If going mobile, I'll say apple is still in the lead with good products.

Is your city a good place for designers?

I would say Oslo is small, but has a good culture. We are only 600 000 people here, but definatly have several good design studios both within branding, graphic design and web design. I also think Oslo's design and advertising culture is broad taking the size into consideration. It's always some kind of art and photography exhibition going on and the studios are great at arranging get together partys to keep the spirit up.

Which technologies are you excited about?

Being both into photography and web design makes it kind of two sided. It's a lot of great things happening with HTML these days both in terms of HTML 5 and WebGL. The fact that the sites are getting as complex and smooth looking as the old school flash animated websites were a few years back, are very inspiring and motivating to me and most other designers I know.

How many hours do you work each week?

I've stopped counting a few years back. It made me a happier person.

Do you listen to music while you work? Describe your playlist.

My playlist are based on radio streams such as the sound drop application on Spotify where I listen a lot to chill out and ambient channels while working. For more hectic times I might turn to more old school rock such as Nirvana and Pearl Jam.

What is your favorite book?

Honest, never read a book in my life. As embarrassing as that sounds I just don't find it entertaining. However it's still on my to-do list.

What is your favorite sport?

Playing video games and watching old westerns, if that counts as a sport these days?