We've crammed 32 essential tips from 6 user experience thought leaders into a 1 day virtual conference.
We asked six of the smartest people we know—Brenda Laurel, Christina Wodtke, Dave Gray, Kim Goodwin, Leah Buley, and Steve Portigal—to share their best advice on user experience design. They'll do so on Thursday, April 24, 2014, from 10am-5pm ET.
VIEW OFFICIAL WEBSITE FOLLOW @TWITTER
You will:
Get fresh and practical information that will dramatically improve and strengthen your work
Be surprised, as some of your assumptions will be challenged
Have a better understanding of the "state of the art" when it comes to the industry's best practices
It's a virtual event—you and your team can enjoy these presentations live (bring your questions), then listen to the recordings any time you like. Clothing optional. As a bonus, you'll get these great freebies from our awesome sponsors.
Speakers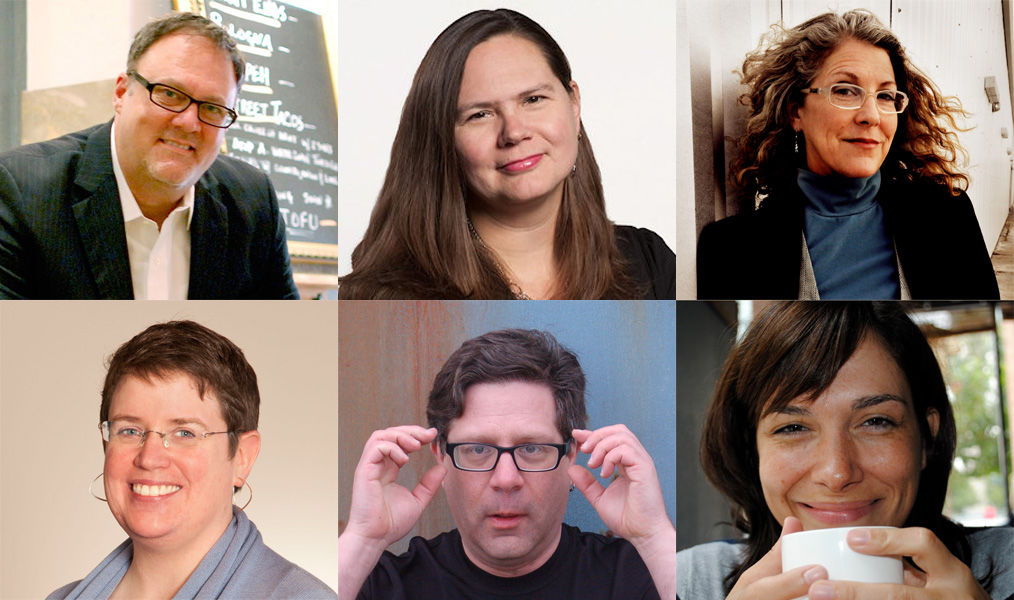 How It Works
Once you are registered, you will receive a follow-up email to confirm your reservation. Later on, as the event draws near, you will receive a more detailed message, with the full schedule and other helpful information to help you take full advantage of your conference-going experience and plan your day.
On the day of the conference, you will receive an email invitation about 45 minutes before everything starts. Click on the enclosed link to sign in and enter the virtual meeting space. Once you are signed in, you'll be able to see and hear the presentations as they happen, ask questions as needed and chat with the other attendees if you like!
To view the event, you will need a modern web browser (Firefox 1.5, IE 6 & Safari 2 or newer, for example) and a recent version of the Adobe Flash Player. Run our system diagnostic (opens in a new window). It will let you know right away which plug-ins, if any, you will need to update before the event.