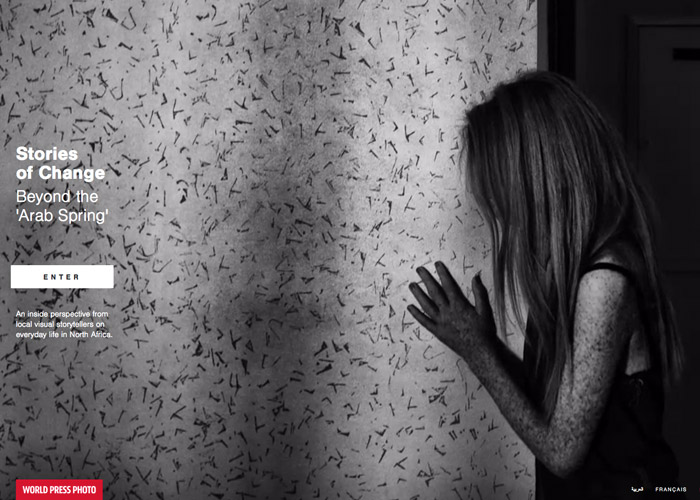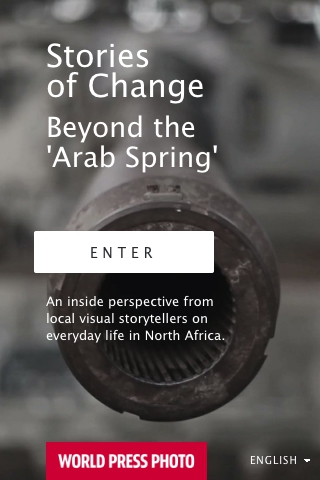 Twitter

Facebook

Stumbleupon

Google +
Desktop version

Mobile version
Stories of Change; Beyond the 'Arab Spring' View site
Design
Usability
Creativity
Content
Average
Special Mention
Stories of Change celebrates authenticity in visual storytelling. It offers us an intimate perspective on everyday life in five North African countries—Algeria, Egypt, Libya, Morocco and Tunisia—through the eyes of a group of photographers and videographers from the region, all alumni of the Reporting Change training program run by World Press Photo Academy through 2012 and 2014.
PREV
NEXT
Newbranding

newbranding.es

Spain

We are a graphic design and web design agency in Valencia. We specialize in advising, digital strategy,...

David Navarro

davidnavarro.net

Netherlands

I'm a Digital Creative & Design Director and Supervillain born in the sunny Mediterranean coast of Spain,...

Studio AIRPORT

studio-airport.nl

Netherlands

Studio AIRPORT is an all-around design agency and characterizes themselves through a personal approach...