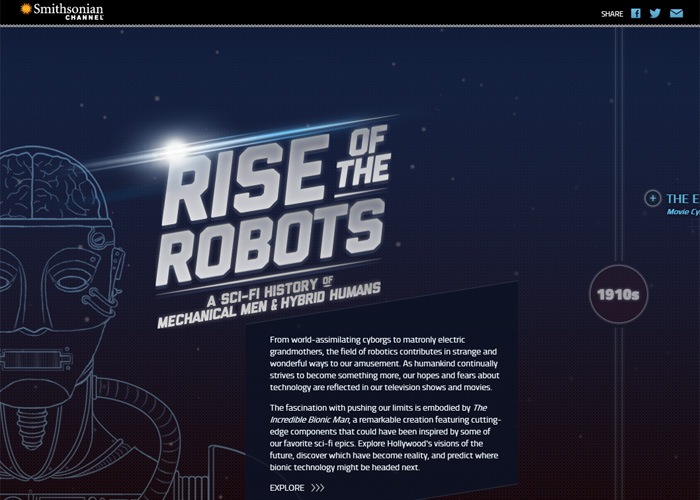 Twitter

Facebook

Stumbleupon

Google +
Desktop version

Mobile version
Design
Usability
Creativity
Content
Average
Special Mention
This interactive sci-fi timeline serves as an electronic love letter to 100+ years of TV & film robots. It promoted the Smithsonian Channel's TV special, "The Incredible Bionic Man".
PREV
NEXT
Deux Huit Huit

DeuxHuitHuit is a Montreal based interactive & graphic design firm. DeuxHuitHuit est une firme de design...

harbingerlabs

harbingerlabs.com

U.S.A.

We are a small marketing shop that focuses on helping software companies.

970 Design

970design.com

U.S.A.

970 Design is Vail Valley's newest creative minds offering a suite of modern design, web marketing and...