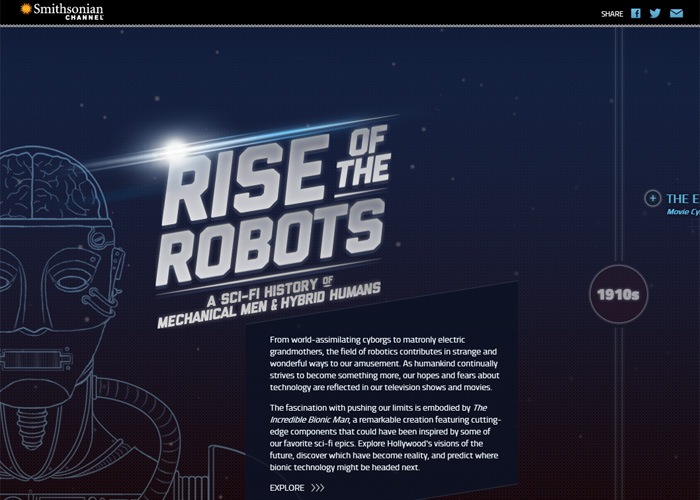 Twitter

Facebook

Stumbleupon

Google +
Desktop version

Mobile version
H.M

14

NOV
Design
Usability
Creativity
Content
Average
Special Mention
This interactive sci-fi timeline serves as an electronic love letter to 100+ years of TV & film robots. It promoted the Smithsonian Channel's TV special, "The Incredible Bionic Man".
PREV
NEXT
Toi Shop

Toi is a web and mobile creative agency. Clients include The Thiel Foundation, Peter Thiel, Rock Health,...

Lounge Lizard

LoungeLizard.com

U.S.A.

Best of Breed Web Design, Mobile APP Development and Branding since 1998. Offices in NYC, Los Angeles,...

BASIC

basicagency.com

U.S.A.

BASIC is a branding and digital design agency.