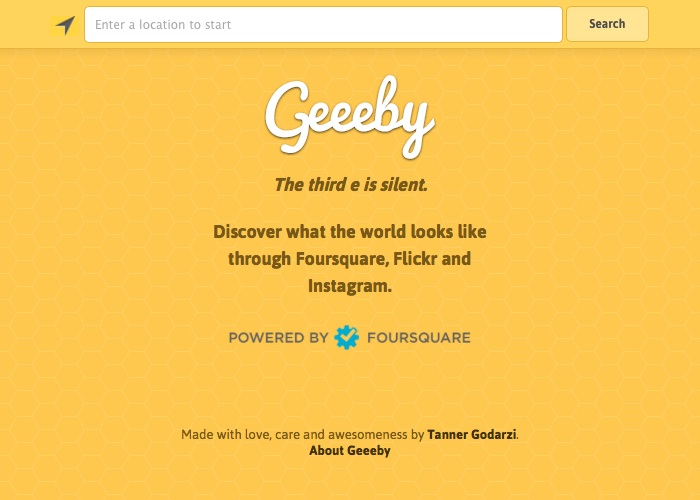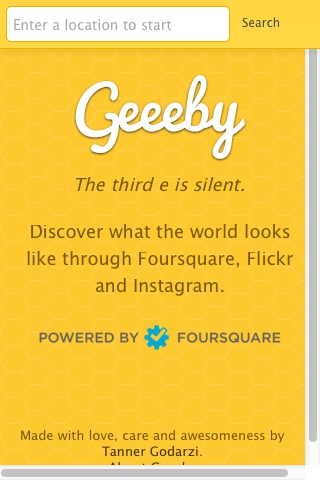 Twitter

Facebook

Stumbleupon

Google +
Desktop version

Mobile version
Design
Usability
Creativity
Content
Average
Special Mention
Discover what the world looks like through Foursquare, Flickr and Instagram.
PREV
NEXT
DynamiX

dynamixwebdesign.com

U.S.A.

We create compelling and unique websites that stand out from the crowd. We'd love to do it for you.

Demodern Digital Agency

demodern.com

Germany

We are one of the leading digital agencies in Germany. Since 2008 we have been designing and developing...

Arlton Lowry

arlton.com

U.S.A.

Founder of the Few design / dev shop (http://few.io). Organizer of the Made by Few conference (http://madebyfew.com)....