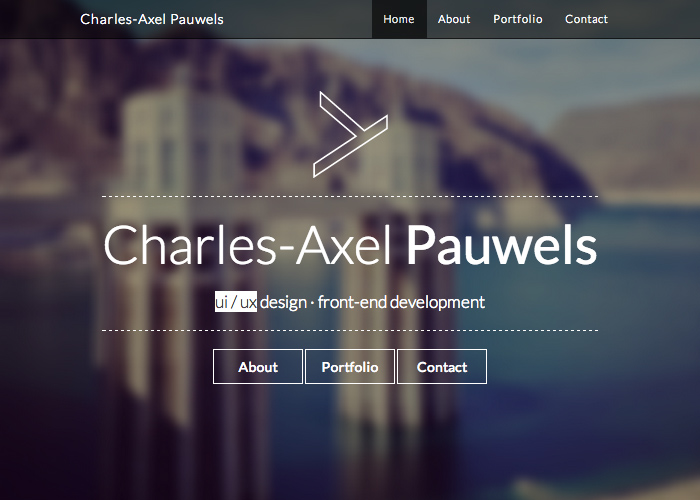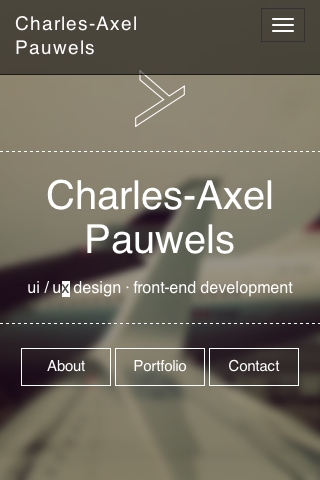 Twitter

Facebook

Stumbleupon

Google +
Desktop version

Mobile version
Design
Usability
Creativity
Content
Average
Special Mention
The portfolio and website of Charles-Axel Pauwels, UI/UX designer and front-end developer.
PREV
NEXT
Sweet Punk

sweetpunk.com

France

Rebellious thinking for effective ideas. Creative energy to light up your projects.

weblounge

weblounge.be

Belgium

Web design & graphic design is our true area of expertise. We're on a mission to make you feel awesome...