Nobody has time to learn calligraphy, especially Copperplate, one of the hardest ones. On the other hand we have much more sources to do it than in the XVIII century. How was Copperplate born? And what is it?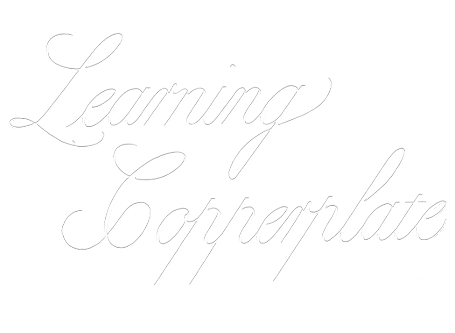 By the beginning of the eighteenth century, the age of the English writing masters was in full bloom, and thanks to its power and its economy the country could get a better education system. The best masters of calligraphy were in every school teaching how to write beautifully. But what I want you to discover is this impressive and very cheap manual about how to write
Copperplate
.
Eleanor Winters
wrote "
Master Copperplate Calligrapy
" in the 2000, and
Dover
publish it. I consider this book one of the most complete and exhaustive manual on the calligraphy culture, with a beautiful introduction, some practice sheets, drawings, and all the glyphs in one book. If you want to get closer to the calligraphy world, you need to buy just four things: A nib, a stick, good paper and indian ink.
Here
are some good products that you can buy, for a very honest price.