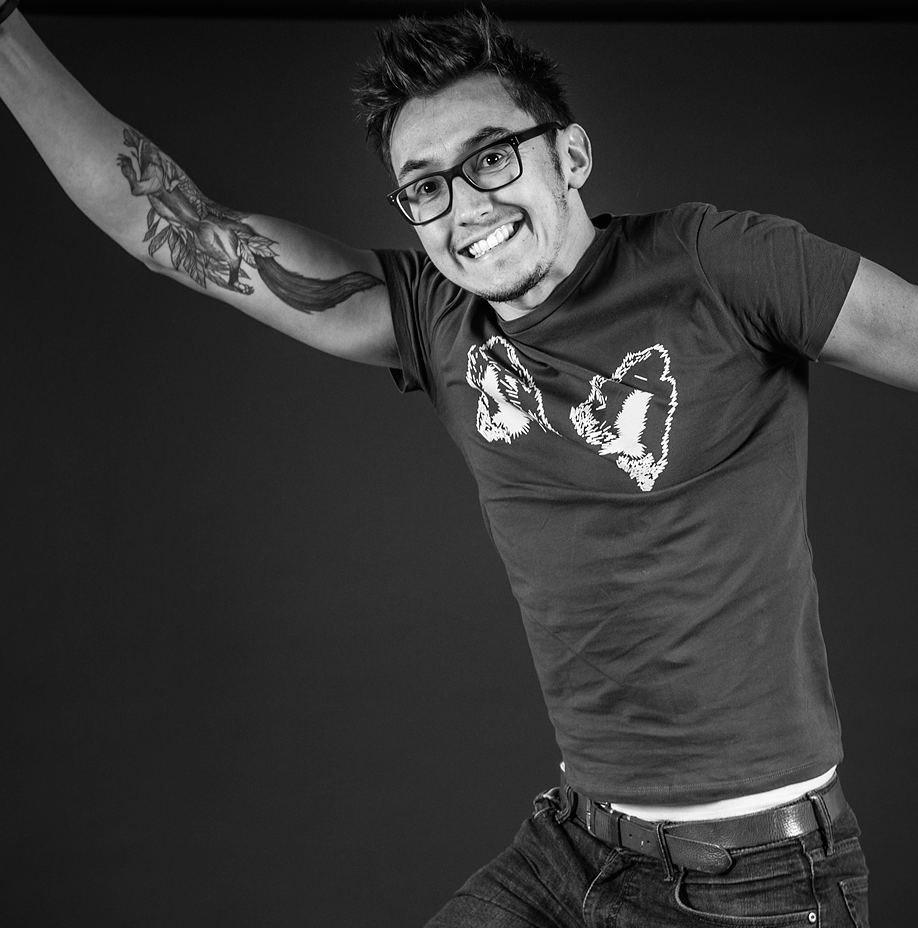 Henry Daubrez
I'm Co-owner and Creative Director at Dogstudio
I'm Henry Daubrez, a 30-year-old Belgo-spanish designer based in Belgium. I'm creative director and managing partner of Dogstudio, an award-winning Belgian digital agency.
Constantly curious about all existing kinds of design, I'm convinced that you can find inspiration in the most simple things.
Clients I've been working for include: Microsoft, Dragone, Nordeus, B-Reel, DDB Paris, Sony-Ericsson, Buzzman Paris, Bacardi, Philips, Ice-watch, L'Oreal, and many more...
10 questions for Henry Daubrez:
What did you do before becoming a designer/developer?

I think I always had a thing for art, graphic design, illustration, architecture, fashion and so on... In other words, it means that for as long as I can remember, I just drew on everything I could get my hands on but I never really planned on making a job out of it.

I think that one of the reasons was that at some point, I really got my parents scared because they really thought I would end with a poorly-paid job and as the youngest of a family of 4 boys, they had greater plans for me ( as most parents do...). The good thing is, that at some point, I decided to take my own decisions and choose the path I really wanted to follow.

After spending one useless year in university studying computer science, I finally decided to leave and went to a graphic design school. I don't have those kinds of stories where you tell everyone you were a butcher by day and graphic designer by night..my career path was much more straightforward ( until now at least )

Where do you turn for inspiration?

Everywhere! Except from the usual: Awwwards, Sitesinspire, etc. for web-oriented inspiration, I can find it in books, magazines, movies, electronics, other people and ....nature itself.

The most simple things in life are somehow often the most inspiring, and the most complex...to reach real simplicity in design is a really complex thing...I hope I'll manage to reach this point somewhere in the next 30 years.

Online, and except the ones already cited, I would say behance, graphic-exchange, changethethought, etc...

Which are your favorite studios, designers or agencies?

It really depends on the kind of production...I think I would start with Fantasy Interactive which really got me working and aiming for more and more quality over the years.

I still remember browsing their website 6 years ago where they only had one single office in Stockholm and already telling myself these guys were awesome.

Apart from them, B-REEL, Hello Monday, Unit 9 are gorgeous production companies with a lot of inspiring work coming through the years, North Kingdom for their technological and graphical skills..always bringing more to the game. Sid Lee for being such an awesome agency with people really involved and dedicated to their work and to the life in the agency.

I think there are the companies I always looked onto to get inspired and to get my motivation going over the years.

Apart from that, there are a lot of really really talented studio in France and mostly in Paris with Soleil Noir, Ultranoir, Les 84, Anonymous, UZIK, Area 17, ... If you're looking for diversity, crazy ideas and cool executions, there is RESN, Random Studio, Hello Monday, etc, etc..

There's so many insanely talented people out there that you just can't give 3 studios and say : "okay, this is this the whole game"

Who do you side with: Team Mac or Team PC?

Ex PC, and really happy with my Mac

Is your city a good place for designers?

I live and work in Namur (Belgium). First of all, Belgium is a great place for its artistic and cultural history and we should never forget it. Many great artists, writers and designers were born and lived in Belgium and it's a richness we should cherish. In the specific case of Namur, I can't say it's the best place for designers as there are fewer public initiatives to raise design awareness but nevertheless, there's one of the best digital schools in Belgium here in Namur. Before living here, I lived for 25 years in Liège which is much more into design and artistic events. I still hope there will be more interesting initiatives in Namur over the coming years.

One of the good points is the KIKK Festival which is organized by our teams from Superbe and Dogstudio. The KIKK Festival is a is a three-years old festival about digital, electronics, etc...Each year we get more and more people coming from all over the world and it's slowly getting really big. This is clearly the kind of project we would be glad to see more here in Belgium.

Which technologies are you excited about?

Currently, I would say I'm getting more and more excited by connected object as I'm convinced we'll be seamlessly integrating more and more of these in our daily life, to help us do stuff.

Haptic devices showed us how fast people can get used to change their habits and use new technologies as if it was a no-brainer and I think our daily lives and tools will change a lot in the upcoming years. Moreover these gesture-controlled devices coming out right now, like the MYO are really getting us to the last frontier : no device at all in your hands to control things...

Exciting !

How many hours do you work each week?

It depends on the weeks...I'm partner at Dogstudio, which means my work hours are really stretchable, so...I would say somewhere between 50 for usual weeks and 60-65 for really big weeks

Do you listen to music while you work? Describe your playlist.

I get up with music, go to work with music, work with music, get back to ....you understood. I'm a real music addict... The other thing is that I'm quite eclectic: I can listen to Indie rock, Alternative Rock, Metal, Electronic music, Classical, Movie Scores, Hip Hop, French singers, etc...

It really depends on my mood on a particular moment.

As long as I feel something in my bones with a song or a music, I'm happy.

What is your favorite book?

Not really original but "The Lord Of The Rings"...I think I read it like 4 times when I was younger and the richness in the descriptions really got me to dive head first into Tolkien's universe. Imagination is such a great tool :)

What is your favorite sport?

Hu...I played soccer for many many years but I'm interested in a lot of different sports...fascinated by really talented guys doing skateboard and snowboard, but personally I just suck at it.