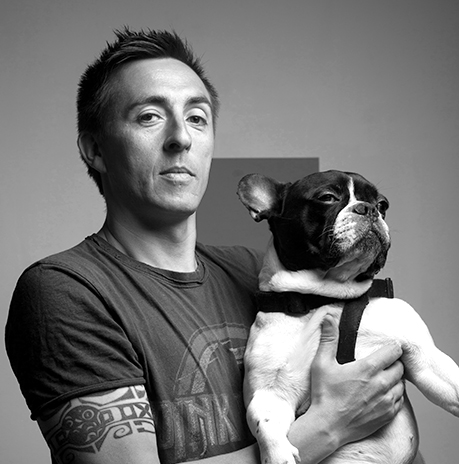 Richard Boiteux
I'm Richard and I co-founded the multi-award winning studio www.akaru.fr in 2007.
Over fifteen years' worth of experience in web, mobile and digital communications. I'm passionate about visual design, front-end development, useful content and marketing.
10 questions for Richard Boiteux:
What did you do before becoming a designer?

I attended business school and I discovered the web during my studies by doing an internship in a web marketing agency. Since this course I never left this universe.

Where do you turn for inspiration?

Awwwards, FWA, CSSDA, Pinterest, Art Spire…

Which are your favorite studios, designers or agencies?

Ultranoir, hello monday, Anonymous, Rezo Zero, Benjamin Guedj, unit9, Shiftbrain and many others.

Is your city a good place for designers?

Lyon is a perfect city for creativity, an ideal location, with an always-on-the-move ecosystem.

Which technologies are you excited about in 2015?

More WebGL and interactive experiences mixing media (videos, photos, audio...).

Do you listen to music while you work? Describe your playlist.

Music is very important to stay focused and concentrate. I listen to hardcore, heavy metal and stoner music like Vision of disorder, Strife, Slayer, Kyuss, Botch, Fu Manchu…

What are you cultural influences? (Music, books, films, ideologies, etc.)

90's Music: Faith no more, Alice in chains, Pearl jam, Cypress Hill, Snot, Shootyz Groove, Living colour…

Horror movies: evil dead, massacre chainsaw, zombies...

Videogames.

Have you got an academic background or are you self taught?

Master degree in ecommerce and licence of expert in commercial engineering (marketing and sales strategy).

What do you do in your free time?

Enjoy my family, hangout with friends, go to concerts and festivals, and play sports (downhil skiing and & snowboarding).

Where do you see the industry in 5 years?

A society with more and more connected objects.

Are you working on any personal projects?

I creating a sound design society with a friend.

If you could give one piece of advice to newbie designers, what would it be?

Focus on quality, innovation and don't try to copy what is already done. Create your own style.