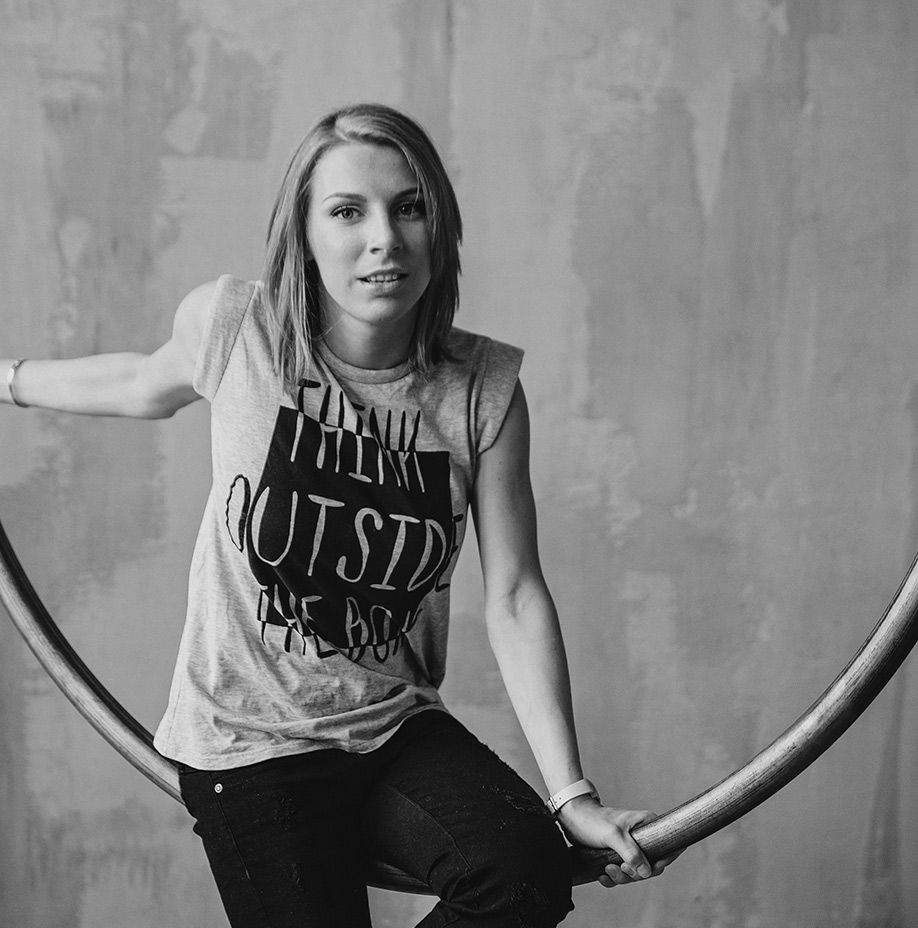 Olga Shevchenko
I am the art director of Vintage Web Production in Kiev, Ukraine. I've been working as a designer for around 5 years.
Since school, I have had a passion for computer graphic and design, but went on to study another specialty. I started to work as a freelancer with Russian and Belarusian agencies, and in 2010 started to work in Vintage Web Production as a junior designer, in 2012, I became art director. My work has received numerous international awards at various festivals and competitions.
10 questions for Olga Shevchenko:
What did you do before becoming a designer?

I studied at the Mechanics and Mathematics Faculty. I was thinking about becoming a CFO, but thank God it didn't happen and my friend knew that I could draw; they advised me to try my hand at design. After that I registered myself as a freelancer and began to work in this industry.

Where do you turn for inspiration?

Awwwards - I check in on a daily basis; looking what is appearing now on the market and where the technologies are striving to go. I also follow Behance for inspiration.

Which are your favorite studios, designers or agencies?

My favorites are Good Morning Interactive, Tool of North America, Watson D/G and B-Reel.

Is your city a good place for designers?

Yes, Kiev is good because there is a very large field of activity for designers - there are a lot of things to improve upon and develop and lots of opportunity to integrate new things into the infrastructure.

Which technologies are you excited about in 2015?

I am interested how far can we go with Canvas and what will become of mobile development.

Do you listen to music while you work? Describe your playlist.

Of course. Everything depends on my mood - if I need to work for a long time at night and create a new concept - European cheerful music hits. If it is just routine tasks - lounge and chill out music is great.

Tell us your funniest anecdote related to your work.

We have a lot of funny things that are going on with us, but probably the most funny situation was where we did an incredibly hard project for about a few months, and after it was completed, we realized that we could have completed in just a week if we had noticed the accidental mini mistake we made at the beginning! It was very funny and very sad at the same time.

What are you cultural influences? (Music, books, films, ideologies, etc.)

Books! I love to read a lot. My taste in literature is quite diverse - from business books to artistic fantasy.

Have you got an academic background or are you self taught?

I am self-taught. But when I realized that design - it's mine, I received additional graphics education.

What do you do in your free time?

I enjoy going to restaurants and meeting with friends. Also, I like to dream a lot.

Where do you see the industry in 5 years?

You will see a lot of ready-made solutions. The average designer will simply disappear because any user will have an ability to create his own site by himself. At the same time, we will still have a class of innovators and designers who will make one product from another completely different one, a different level of quality.

Are you working on any personal projects?

Some time ago I created a line of my creative T-shirts, I have a weather website, and this year we want to start a new project about good habits.

If you could give one piece of advice to newbie designers, what would it be?

The most important in any innovation or idea is to do. You just need to make an effort and do, to try and do and there will be progress.