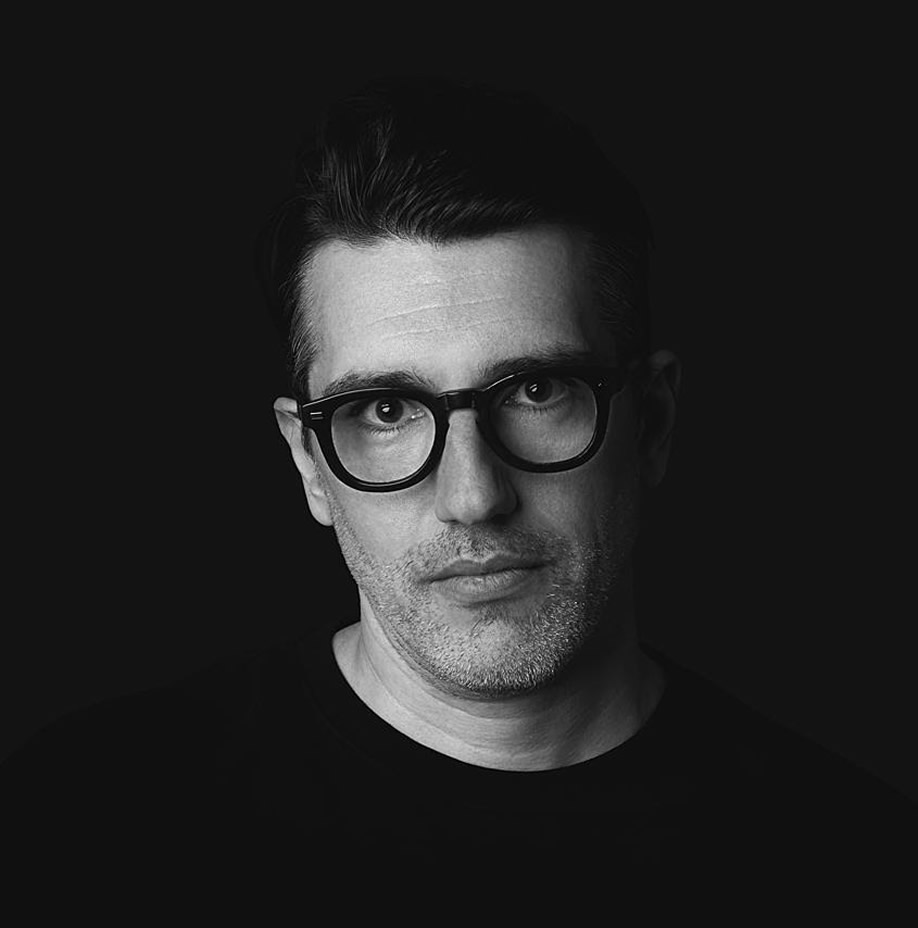 Michi Del Rosso
Co-founder, together with the other three partners of Awd Agency
Awd Agency, a reality driven by creativity and totally dedicated to Made in Italy. Besides being Creative Director and UI/UX Designer, I love following all the creative activities that we perform in the agency in a constant manner. I dedicate most of my time, together with all the AWD AGENCY staff, to research and personal study in order that our ideas and "creations" could improve and facilitate our customers' experience as it happened with the international star Laura Pausini.
10 questions for Michi Del Rosso:
What did you do before becoming a designer?

It's my first job, after my university training course in Communication Sciences. Our reality has been created almost from scratch together with my partners & friends.

Where do you turn for inspiration?

I find inspiration from real life, from books, from music... From everything around us. I believe that being curious is the true source of everything.

Which are your favorite studios, designers or agencies?

Our favorite agencies are HELLO MONDAY, FIRST BORN and B-REEL.

I would add to this short list MEDIAMONKS and UNIT9 too.

I think all these agencies have dictated the new trends to follow in the last few years.

Is your city a good place for designers?

Absolutely. Our aim was to have a creative setting where we could express ourselves according to our true potential. Our office is very close to the sea, and here we have everything, we do not miss anything. Big cities have always their charm and can have their positive aspects but here we found the right balance between creativity and relaxation.

Which technologies are you excited about in 2015?

There are many technologies that are entering and imposing the market of Web and digital in general. What makes me more excited is definitely the greater user's participation and interactivity. An interactive video and a simple and effective design are good starting points.

Do you listen to music while you work? Describe your playlist.

At AWD AGENCY music is an integral part of our daily lives. We listen to any kind of music. Every musical genre hides something amazing that we always try to transfer in our projects.

What are you cultural influences? (Music, books, films, ideologies, etc.)

I always try to be influenced by everything that is culture. The entire world of Design, Music, Cinema and Art in general is a source of influence and inspiration. The hardest part is trying to "carry" these influences into our work, but every day we try to improve ourselves for it.

Have you got an academic background or are you self taught?

My university life and my education in Communication Sciences have definitely helped me but I think that in each one of us there must be a "self-taught" person who should evolve as best as he can day by day.o

What do you do in your free time?

All my (little) free time is dedicated to my family, to travel and to the discovery of all the new things that could help me in my work.

Where do you see the industry in 5 years?

Our sector is constantly evolving especially with the current transformation and evolution of mobile industry. Digital domain and technology will be more and more available and created specifically to improve our lives. I hope and believe that the Web follows this direction.

Are you working on any personal projects?

As one of the AWD AGENCY Co-Founders and Creative Directors, every project I manage is never personal but it belongs to the entire agency. I don't like following personal projects because I absolutely believe in the team spirit and in the results that creative people can reach and achieve together.

If you could give one piece of advice to newbie designers, what would it be?

The unique advice I can give it's the same that every day I give to myself. Do what you do with passion, always have those will and ambition that allow you to create something excellent... and above all never stop in research and study. There is always something more to learn; every day, in every project.