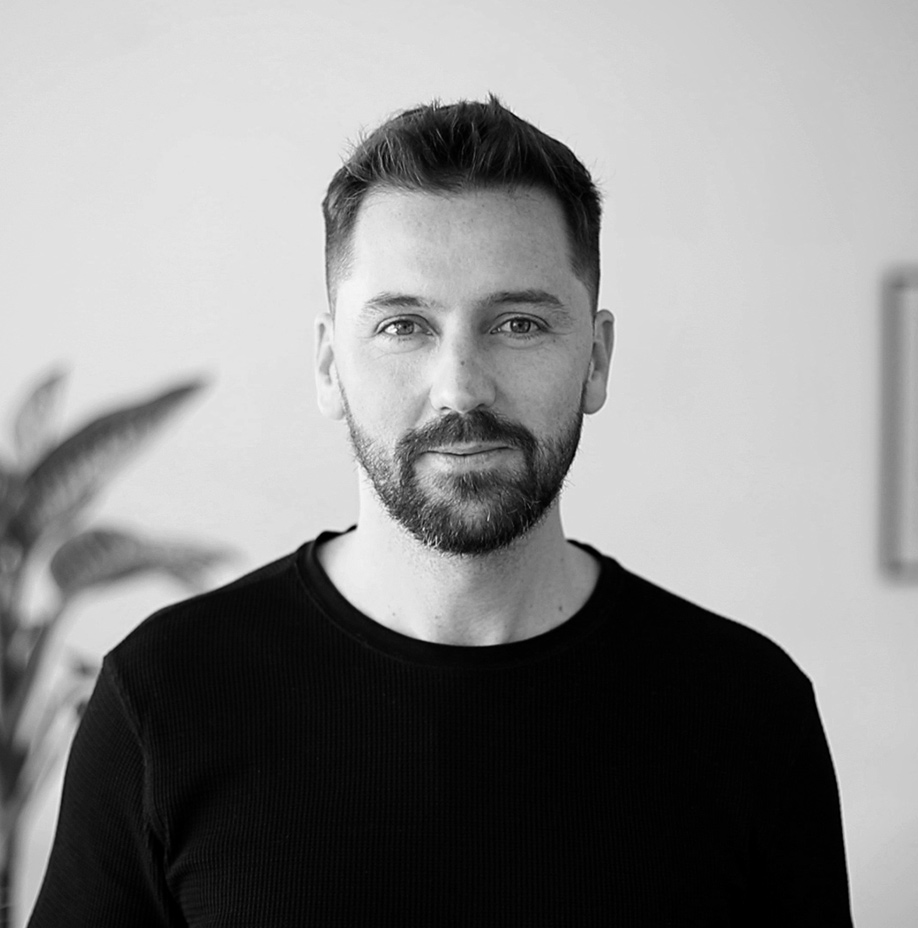 Lucas Nikitczuk
My name is Lucas Nikitczuk, Graphic Designer, born in 1985 in Buenos Aires, Argentina.
From an early age I was interested in all areas of visual expression, especially those related to art. This motivated me to start studying in 2002 Graphic Design at the University of Buenos Aires
During the academic phase, I worked as an apprentice in small studies like Fase2M, IntermediaSP and 360 Interactive. Once this first stage was fulfilled and being already a designer I was in agencies such as Zetenta Digital and WebAr Interactive, where I had the honor of being part of the team that worked on the project "SPRITE SAYS: you just accept anyone in the messenger," Which Obtained in 2008 the awards: "Eye of Latin America" and "Silver Tooth".
By 2009, as Director of Digital Arts, and in charge of the entire creative team, I was developing strategies for local and international clients.
Meanwhile, I started to develop my own design studio, which I decided to appoint Estudio NK Interactivo taking as reference the first two consonants of my own name.
This venture not only helped me to grow professionally but also to get to know colleagues and professionals of the highest level, interact with agencies and expand my business skills.
For two years I was Creative Director and partner DEDO agency where I worked for accounts such as Netflix, Revlon, Peugeot and others. To return to our first love, the NK Studio, where I am now Director.
10 questions for Lucas Nikitczuk:
What did you do before becoming a designer/developer?

Since I was a kid I had interest in whatever concerned to visual expression, I think at the age of five I had already done something that could be called 'decent' for that age, hahaha.

Where do you turn for inspiration?

Usually inspiration comes from internet, blogs, sites, and of course, it also comes from the "Awwwards". I still keep those books that have accompanied me during all my training. The essence of the design and the projectual tasks are the same. Nowadays, the processes are further known, to cite an example, the grids that are common today would not be anything without the book by Müller­Brockmann "Grid systems and reticles". So inspiration is everywhere, we just have to observe instead of just looking.

Which are your favorite studios, designers or agencies?

Wow! There are many! Just to name a few I could mention: Fantasy Interactive, Ultranoir, R/GA, the guys from EgoArgentina, and I cannot fail to mention my study NK.

Who do you side with: Team Mac or Team PC?

Both are just tools, I'm a MAC user.

Is your city a good place for designers?

Buenos Aires is design!, Wherever you look, throughout the area of Palermo, absolutely everything is design: people, streets, facilities, wherever you go you breathe design. Even when you take a subway, or ride on the motorways (where you can see projects designed by my admired Ronald Shakespear of Shakespeare study). Actually Buenos Aires was named by UNESCO as the first City of Design on August 24, 2005, quote: "The city of Buenos Aires captures the essence of diversity and creativity to develop one of the most viable and productive design industries in South America." (Unesco)

Which technologies are you excited about?

Without any doubt I'm excited about the projection that responsive html5 now has and how it's gaining ground against (the almost dead) Flash. I have produced most of the campaigns in the region for Netflix and several banners have already been developed with this technology that is constantly advancing. Today it is common to see the extent it has, but 10 years ago it was almost crazy to think that something could be done with HTML.

How many hours do you work each week?

Normally 40 hours which can be more depending on deliveries. My hours are are divided between production management, client meetings, status meetings, administrative balances, and searching for inspiration.

Do you listen to music while you work? Describe your playlist.

It's almost my right hand when it comes to work. I have a pretty wide taste that goes from Avicii, house music, to rock bands, passing by the Rolling Stones, Beatles, Ismael Serrano (yep that too!! haha), Reggae and many other rhythms.

What is your favorite book?

From the latest I've read I could say it's Signal Design by Ronald Shakespear; a book that has these super interesting little stories about design, and, as the author describes, is a report on the practice.

What is your favorite sport?

With my 6' 5" feet inches of height and a childhood full of jumps, blocks, and slam dunks, it makes me happy to say that it's "basketball".

Tell us your funniest anecdote related to your work

This story is not as funny as if it was to me. An agency called me to realize a project for a radio station, of which I did not get any more information. By knowing who their customers were, I suspected for whom I might be working to. So I accepted the job and when I received the materials it was indeed what I had thought it was, the project was about a redesign for the site of the famous radio program "Cuál es" that was being transmitted by the Rock and Pop 95.9, a very well known radio station in the country and was hosted by Mario Pergolini, Eduardo de la Puente and Marcelo Gantman. If by that time I was already motivated for whom I might work with, when I already knew who they really were I was even more motivated. Pergolini is a super charismatic host and was always at the forefront of what digital is (in fact, today, is the creator of Vorterix, a totally new concept of radio stations that put together the auditory with the visual experience through streaming).

What's fun here is that for several days prior to the launch, it has been being announcing on the radio the launch of the new website, until the day of the final 'start online', the host went into jokes like: "I really hope all this work…"and similar funny phrases. On the other hand the thrill of knowing that I had been part of "that" that they were going to put online, plus the nerves of knowing that in any online project something may go wrong and that can cause a lot of serious exposure. Luckily all went well and the site was online long enough. It was a super rewarding and interesting project.