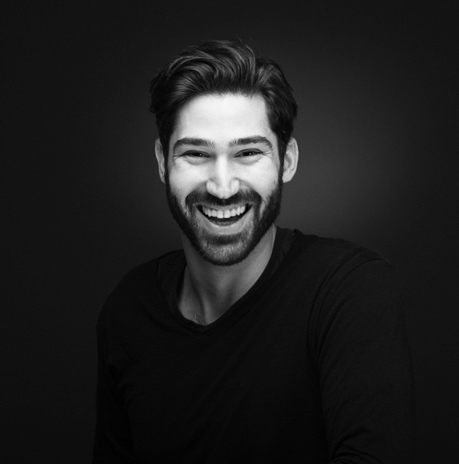 Kosmas Apatangelos
I am a graphic and web designer and I have been working in the creative industry for almost 10 years.
I love custom typography and I am obsessed with details. I still love to do design for print, such as Brand Identities and Package Design, but over the years I found shelter on the amazing world wide web! Nowadays I am the founder and creative director of Kommigraphics Design Studio (www.kommigraphics.com), an award-winning visual communication studio based in Athens – Greece.
We specialise in effective branding and design paired with integrated marketing communication strategies and implementation, across a wide range of markets and media. Our strong belief in the power of creativity goes hand in hand with our strict conviction that a deep understanding of the market environment is vital to successful design and communication.
We have a varied project portfolio that includes branding, packaging, website design and implementation as well as online & offline marketing services. We see all projects in a holistic way, so that we deliver effective, worthy and memorable results that stand out.
10 questions for Kosmas Apatangelos:
What did you do before becoming a designer?

Since I remember I have been messing around with design! I have never done any other job in my life and I feel really privileged!

Where do you turn for inspiration?

I guess most of it comes from online sources. Let's face it, Awwwards, Behance, Dribbble and Pinterest are some of the most popular mediums. The web provides us with a huge amount of inspiration on a daily basis! We only need to use it in the correct way. Besides that, inspiration also comes from fields that have nothing to do with design.

Which are your favorite studios, designers or agencies?

I really admire the work of Valleeduhamel, David Lachapelle, Hi ReS, Alex Trochut, Violaine & jeremy, Fantasy Interactive.

Is your city a good place for designers?

Athens is a city with an intense cultural and multicultural scene. Being a designer you can get inspiration anywhere and at anytime. Τhere are many appreciable design agencies in Athens - it seems like the market needs good design, a need which has grown rapidly over the last few years.

Greek Design has proven itself over the last 10 years, it has won the attention of the rest of the world's design community. The economic crisis, though, has shaken things up a lot in terms of job opportunities in the creative industry in Greece, and not only in Athens. The competition has grown and especially those who want to become part of the digital creative industry have it a little harder now.

Which technologies are you excited about in 2015?

New possibilities in terms of coding that can turn our creative dreams to reality! WebGL on canvas, CSS3, HTML5, and SVGs and anything else that can add value to the final outcome.

Do you listen to music while you work? Describe your playlist.

It depends on the project. While I am researching, or trying to understand a creative brief, I never listen to music. While designing though I do listen to music (no specific playlist - anything and everything) but not too loud ;) since I don't want to focus on the playlist but on my design work!

Tell us your funniest anecdote related to your work.

A client refused to pay for the deliverable work of a package design and instead he suggested sending us a large quantity of Extra Virgin Olive Oil.

What are you cultural influences? (Music, books, films, ideologies, etc.)

David Lynch, Radiohead, Egon Schiele...

Have you got an academic background or are you self taught?

My studies have always been focused on Graphic Design. I finished my BA at the Technological Institution of Athens at the Graphic Design Department and then I continued my studies doing my MA at Camberwell College of Arts of the University of the Arts in London. However I have also found that self motivation and self initiative projects can teach you more that you might think.

What do you do in your free time?

I think I am constantly research new stuff. Not just in the realms of design; I like to discover anything that's new! I also watch a lot of movies and enjoy photography on an amateur level.

Where do you see the industry in 5 years?

In terms of coding, there will be tonnes of new stuff that design will use constantly. In terms of design, we might not have responsive web design… we might call it something else! We might also design templates to adapt on smart watches… who knows?

Are you working on any personal projects?

Not at the moment. On the other hand, all of my company's projects could be considered as personal projects… :)

If you could give one piece of advice to newbie designers, what would it be?

I would say, never lose the passion behind what you do. Never copy the work of others but learn from their techniques and tactics. Learn to be detached from your initial ideas Try to create your own style. Set milestones with desirable goals. And finally, never forget to exercise! ;)