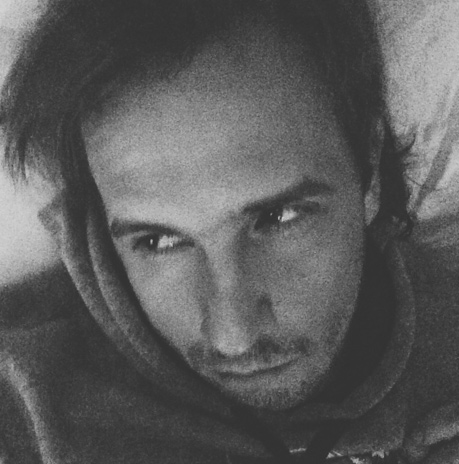 Andreas Shabelnikov
Art Director and founder of Workfilms, working for clients like Disney and Microsoft
Originally from Latvia, but used to travel a lot, until I have found a place that I would live in. Currently I reside in Nice, France.
Within more than 10 years of experience by working as a graphic designer for various agencies around the world, I have started my own agency - Workfilms. Now we are 4 people, working for clients like Disney and Microsoft. When I do have a free time, I try to spend it on more or less on learning new things and educate myself. Filmmaking, yes, that's where I'm going to.
10 questions for Andreas Shabelnikov:
What did you do before becoming a designer/developer?

Somehow my life was always tied to artistic things and I was always creating something. I loved drawing and spent a lot of time to that.

Where do you turn for inspiration?

Everything that surrounds me, the nature of course. I love being out on the mountains or on the beach with my small camera. Photography and films, that the second resource of my inspiration.

Which are your favorite studios, designers or agencies?

I think there are plenty of them, I don't really follow the industry much now.

Who do you side with: Team Mac or Team PC?

Both! I've recently got the PC into the combination of several Macs. Macs are still better in terms of interface and design, though. But yes, longer and more expensive in service.

Is your city a good place for designers?

Of course, if you fee-lance, you can live in any place in the world. Sun, sea and almost always summerish weather cannot be bad to anyone. For those, who like snow, it's 1.5 hours drive. More or less like California I guess?

Which technologies are you excited about?

Film making + web. I think the better content you produce offline, the better result is online.

How many hours do you work each week?

I'm always online, and almost always working. I think I'm online even more than normal, I mean I need to go out a bit more.

Do you listen to music while you work? Describe your playlist.

Completely different.

What is your favorite book?

Hard question. To be honest I cannot mention any, and all of the recent books were educational.

What is your favorite sport?

I run 10 miles almost everyday, that gives me the power to live. When it's on TV, I watch everything, except for chess.