Nov 20, 2014
Web UI Design Best Practices: FREE eBook
Web user interfaces are much more than buttons, menus and forms for users to fill out. They are the connection between the user and the experience; the first impression and a lasting impression that either makes a website feel like an old friend or a forgettable passerby.
Web UI Design Best Practices by UXPin explains techniques spanning visual design, interface design and UX design.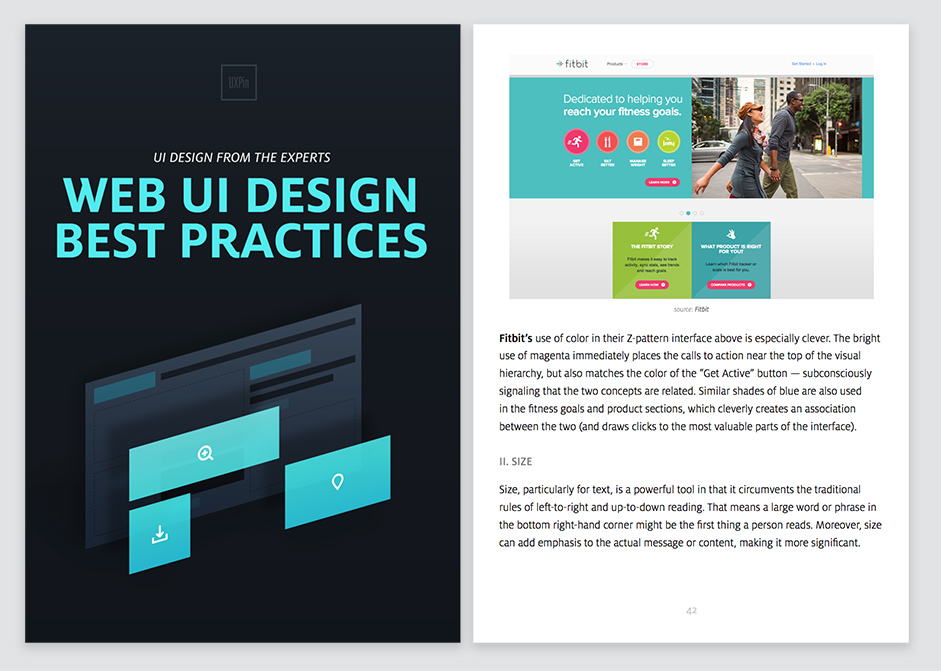 The 109-page guide includes:
Advice from UI & UX experts such as Luke Wroblewski, Jakob Nielsen, Jared Spool, and many others;
In-depth discussion and practical tips for UI elements such as color, visual hierarchies, spacing, navigation, typography, input controls and more;
Analysis of UI design examples from 33 companies including LivingSocial, Spotify, Skype, Apple and Skullcandy;
And much, much more...
For 63 UI patterns explained in a simple problem/solution format, check out Web UI Design Patterns 2014.
Check out this great read now and feel free to share if you find it helpful.