Apr 20, 2018
The Wandering Designer: Discovering India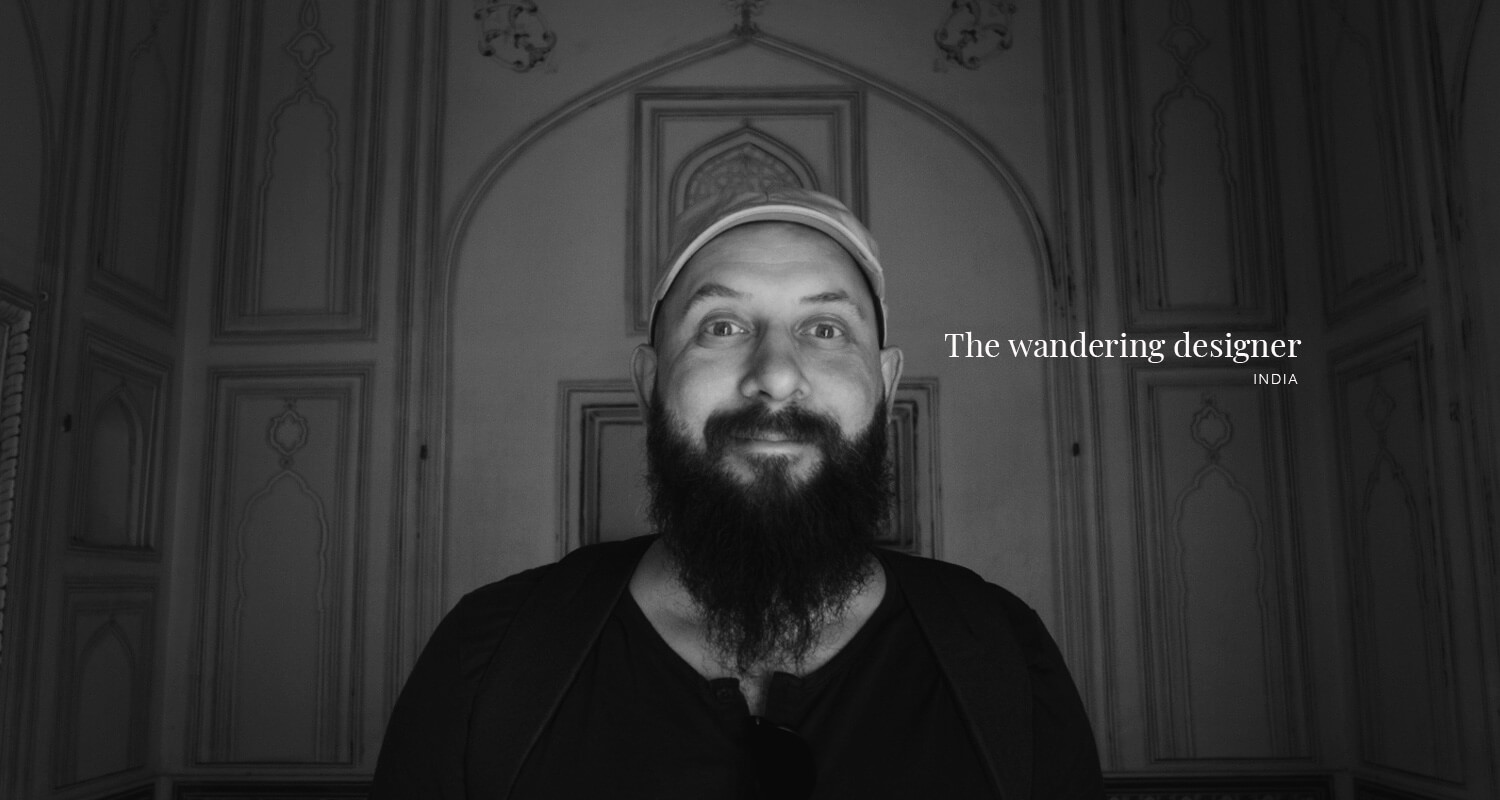 At the beginning of the year, my girlfriend Sara and I "left" our lives in London to travel the world for a six-month journey. We wanted to get away from the 9 to 5 life for a bit, to reconnect with the world and its beauty. I would describe myself as a curious person so alongside my personal aim to meet new cultures and people on this long trip, my never-sleeping designer side is interested in seeing how this global industry works in the countries I will travel to.
My never-sleeping designer side is interested in seeing how this global industry works in the countries I will travel to.
As a curious designer, I have always been keen to meet new people from other countries that do the same job as me. I love to understand their vision and to learn their point of view. That's one of the reasons I decided to move to London a few years ago from Italy, and it's also one of the reasons I love being part of the digital community.
I've been lucky enough to be part of the Awwwards jury for a couple of years now and I am struck by how most of the names and countries featured and talked about (not only there, but on every blog, award or podcast), are often the same. In some ways, this means that the sources of inspiration for everyone are somehow quite similar and this is reflecting in the final products we see every day. I know I do this too, often.
I understand this is how every industry works, but I feel that we might find some unique perspective and fresh air from those countries that are less featured on this side of the world.
I want to see what's outside my usual beaten path, so I've decided to try meeting other designers during my trip to bring together my desire to understand local cultures and the curiosity to find new paths of inspiration.
We started our journey in India, and we'll be visiting Thailand, Cambodia,Vietnam,Singapore,Fiji,New Zealand,Chile,Bolivia,Peru and Argentina. Who knows what or who I will find along the way? If you happen to read this and are from any of the countries mentioned, it'd be great to hear from you.
The journey begins in India
Our journey started in Mumbai and took us to places like Jodhpur, Jaipur, Varanasi and others. I've been lucky enough to meet professionals in the digital and advertising industries on our way. They were very welcoming and willing to talk to me about their perspective and visions of the digital culture in their own country.
I met with Akshay (Senior Creative Director), Anoop (Digital Designer & Company Owner) and Ashish (Photographer and Company Owner), three different backgrounds sharing the same strong passion for their job.
I interviewed them, and this article is the summary of what I got from our conversation.
My perception is that digital is playing an increasingly major role in the advertising industry and, based on what my interviewees said, there is no doubt it will only continue to grow. As a huge country in constant evolution, the digital business in India has a lot of potential. Local clients are approaching this market slowly, but they've started to understand the opportunities it can bring. Adding to this, India is becoming an exciting destination for some global businesses, which is helping this process.
Indeed, tech companies are growing in number and India is actually one of the best countries in the world to find scientists, engineers and developers. Because of this, many big digital companies open branches here to hire local developers - where productions costs are cheaper than in their home countries - and keep the design process in their headquarters. I feel that, in the long run, this doesn't help design culture in India to grow. When I asked Ashish if it's common for agencies to work with clients outside the country, he said: "It's not common at the micro level, but the few that are doing it are very satisfied with the results." This is a good signal.
People in India are great workers. Design is taught in art schools, but many designers deepen their skills or learn graphic arts by themselves.
People in India are great workers. Design is taught in art schools, but according to Ashish many designers deepen their skills or learn graphic arts by themselves. Confirming this, Akshay said: "There are people in the industry who are without a degree, and that what's makes this field unique".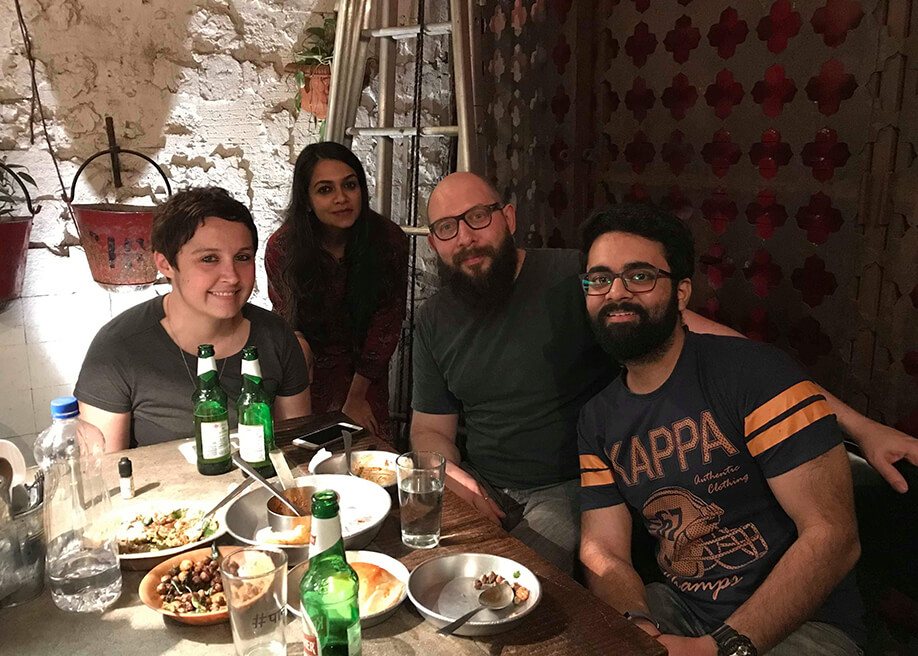 Like most cultures, India's rich art forms find their way into graphic and digital design. With every state having its own unique art forms - Warli, Kalamkari and Madhubani to name a few - are reflected in different design fields. Ultimately though, many designers, says Anoop, are also trying to move towards a more western direction.
Good design is extremely important in India like everywhere else. As Akshay says: "Design is the backbone of everything". For example, most designers in Mumbai are working on a lot of conceptual illustrations or personal series.
I asked them to tell me more about the designer community. Ashish and Anoop agreed saying that it is quite scattered, probably as a reflection of the market. There aren't too many seminars, meetings or festivals. But the few that do exist are trying to help people of the digital industry to connect, collaborate and educate each other. For example, said Ashish: "Talent House India was doing a pretty decent job in connecting artists to each other along with connecting them to clients."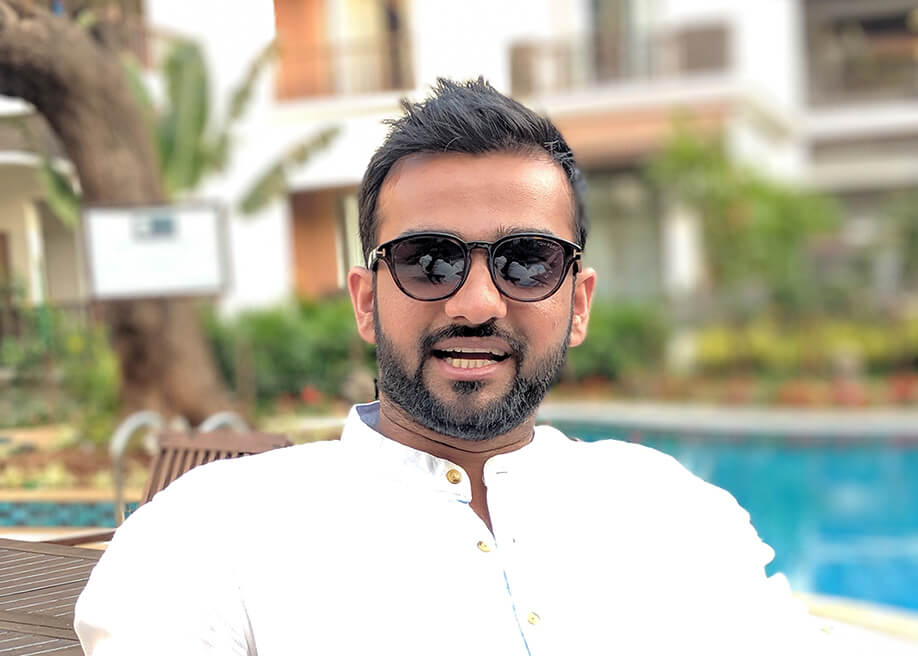 To sum up, what I got is that this country is fertile land for both the developing local digital designer community and international ones, with a lot of opportunity to share knowledge and visions. There are many passionate people ready to work hard to improve their skills and businesses here. I hope that the perception of this huge growing country could change from it being a cheap option for big networks to cut production costs, to a new inspiring place for the international design community.
Interviewees
Akshay Seth - Senior Creative Director at Ogilvy & Mathers
Ashish Gurbani - Fashion & Advertising photographer
Anoop Menon - Digital Designer
Interesting Links
AFAQS | CAMPAIGN INDIA | DESIGNING INDIA | CREATIVE GAGA | INDIA DESIGN ID | POOL MAGAZINE
Share your knowledge about India
What is your opinion? Would you like to add anything about the state of digital and web design, training, opportunities and challenges in India, please comment below.
To read about the next stop on Matteo Rostagno's tour, check the next article in this series, Part 2 - The Wandering Designer: Cambodia, a growing market.