Feb 25, 2022
The Unconventional Gallery by makemepulse and Ruinart x David Shrigley wins Site of the Month January 2022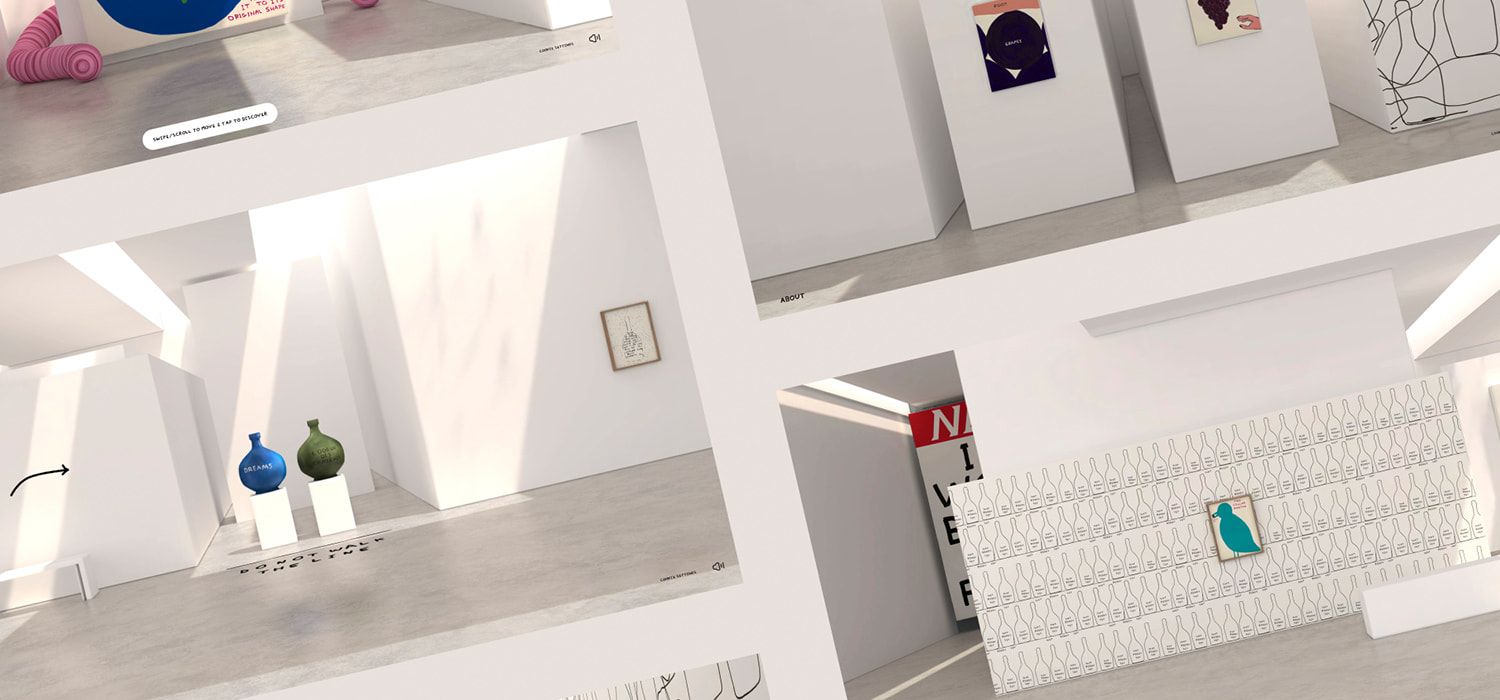 Massive congratulations, The Unconventional Gallery by makemepulse, and Ruinart x David Shrigley for winning Site of the Month January 2022, thanks to everyone who voted, the winner of the Pro Plan can be found at the end of the article.
For the presentation of their collaboration with artist David Shrigley, Ruinart, France's oldest champagne house, is embracing the post pandemic world with 'The Unconventional Gallery'; an experience which helps fuse the virtual and the real of the art world that sits alongside the in-person fair making art accessible for all.
Virtual Gallery
The experience was created to be as true to being at an art fair as possible. The virtual walk through leads us through photo-real open spaces, with vast bright white wall space and concrete style floor. With pieces of art on the wall, we can even see the natural light shining through the ceiling windows.
Art Direction
We did a branding exercise for this experience. Taking a leaf from David Shrigley's world, we wanted to preserve the hand-crafted look and feel, and a natural atmosphere. Whilst keeping to Ruinart's brand identity, the colour of champagne, mostly white and some beige, we used Shrigley's very own artisanal typography in bold black. The transitions, layouts and icons looked as though they were created with a pencil or a brush on a piece of paper, to appear fresh and playful.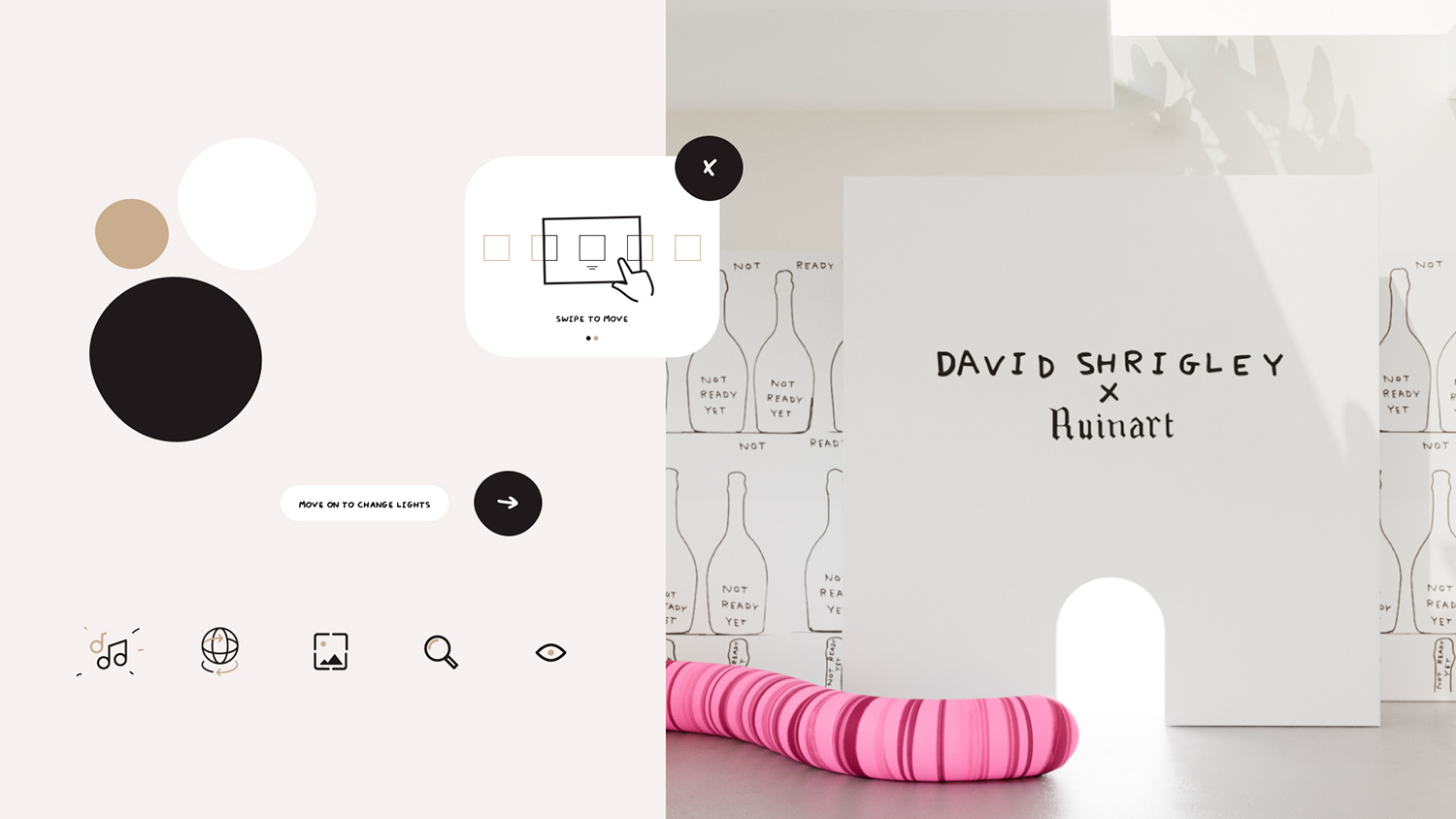 You get to zoom in for a closer look at each artwork when you click on them. As with real life pieces in a gallery, they are accompanied by a label about the work. This is presented alongside a curated selection of key pieces exhibited at the Ruinart lounge touring globally, providing an opportunity to participate in the full experience.
Discover David Shrigley's work in a virtual space beyond the boundaries of an art gallery.
David Shrigley X Ruinart
This unconventional gallery acts as a scenography designed by the artist: playful, surprising and participative. A gallery that pays homage to the artist's statement by giving life to the infinitely small, making the invisible visible. A gallery whose host is an earthworm. Playful and meaningful: "Worms are important. They help create the soil that is vital for all life. We take the soil for granted and we take worms for granted but we should remember how vital they are. In terms of saving the planet you could say quite unequivocally that worms work harder than us... I don't think there are any rules to making art; there are just opportunities. Technology is another opportunity to make something different; to see things differently and hopefully to learn something. I'm happy to have the opportunity."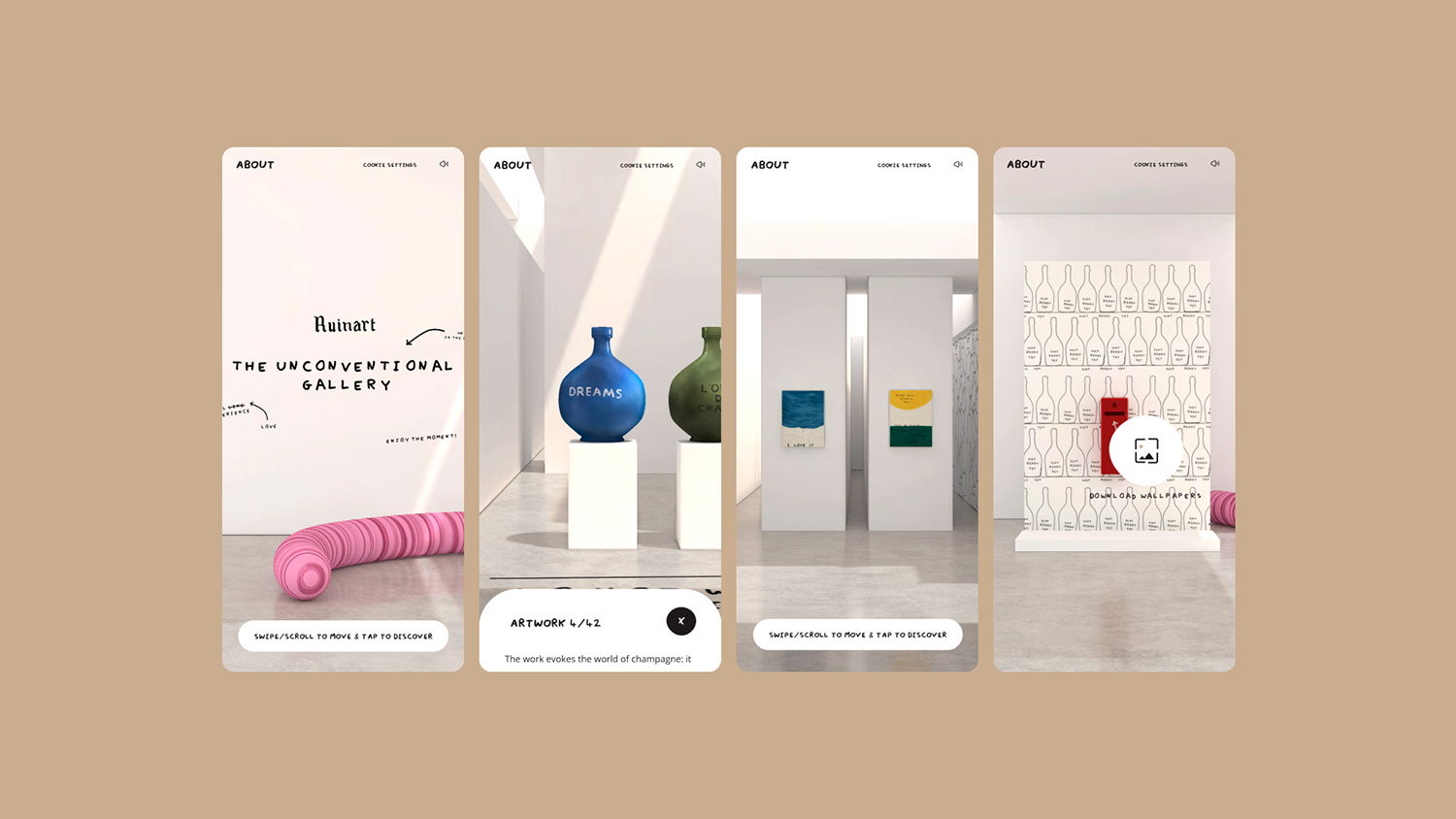 Technologies
The challenge was to utilise the latest technologies and be as faithful as possible to the experience of a physical visit, making it incredibly enjoyable for the viewer. By leveraging real-time interactive 3D in the web browser (WebGL) an avant-garde technology borrowed from the world of video games, Ruinart innovates once again by making art accessible to all. This unique carte blanche allows for a tangible bridge between art and technology.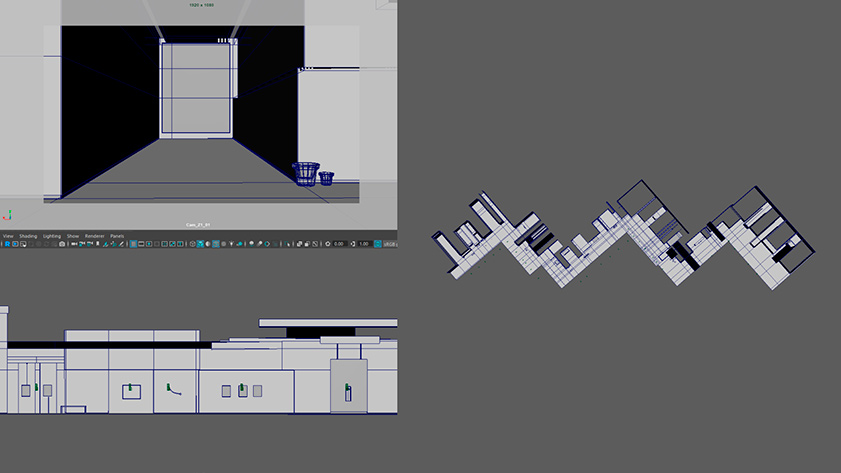 Backend Technologies: N/A
Server Architecture: N/A
Art Fairs exhibition all around the world
The unconventional gallery has been on display in the Ruinart Salon at every International Art Fairs all around the world, but it was not until Frieze London from October 14-17 that the full collection was on display.
Alongside collections in other locations, the digital experience remains an additional means of discovering the entire collection through touch screens.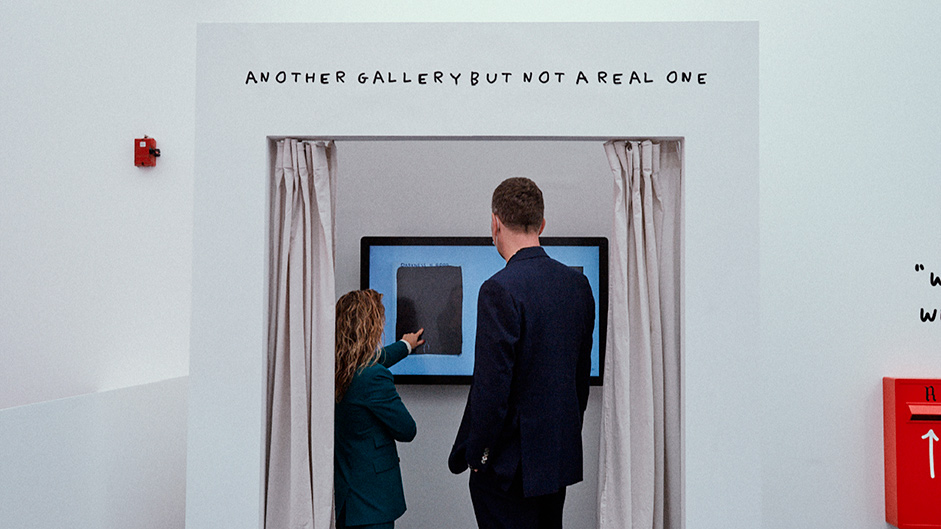 I don't think there are rules for making art. There are only opportunities. Digital experiences are another opportunity to do something different, see things differently and, I hope, learn something new." - DAVID SHRIGLEY
Company Info
makemepulse is a global interactive production studio that partners with global brands striving to make authentic connections. We turn aesthetics into experiences. We bring standout immersive experiences to everyone, everywhere.
Thanks to everyone who voted and tweeted, the winner of the free year's Pro Plan in our Design Directory is @sergeyioffe_, please send us a MD to collect your prize!