Sep 8, 2014
The Site of the Month for August goes to...
The nominees for August's Site of the Month were all strong competitors for this month's award, but one site stood apart from the very beginning: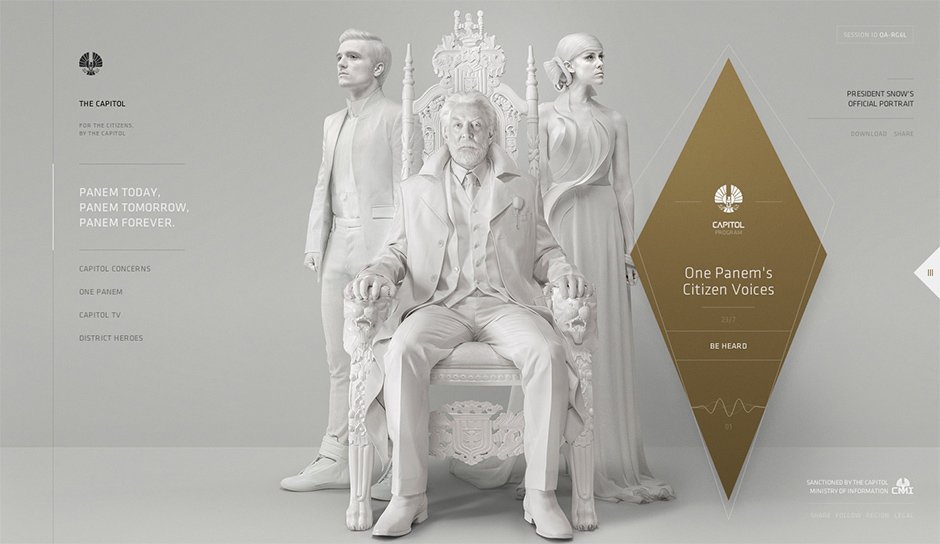 To preserve a peaceful and prosperous Panem, Watson/DG created TheCapitol.pn as a touchstone for Lionsgate's Mockingjay: Part 1 digital campaign. The Capitol's main hub focuses on the citizens of Panem, projecting unification and empathy through visual and textual cues. The site is almost entirely white, complete with video broadcasts from Snow, interactive WebGL content, and regularly updated content on Capitol TV.

The goal of President Snow's "One Panem" initiative is to project an air of unity through a blanketing spirit of collaboration, manifesting in a number of interactive ways. TheCapitol.pn is an entirely seamless integrated combination of several technologies including HTML5, Canvas, and WebGL used seamlessly through the site's many sections. The site was also broadcast to an international audience, having been localized into 17 different languages.

As the campaign progresses, TheCapitol.pn will undergo a series of updates and evolutions to keep up with campaign milestones and keep users engaged.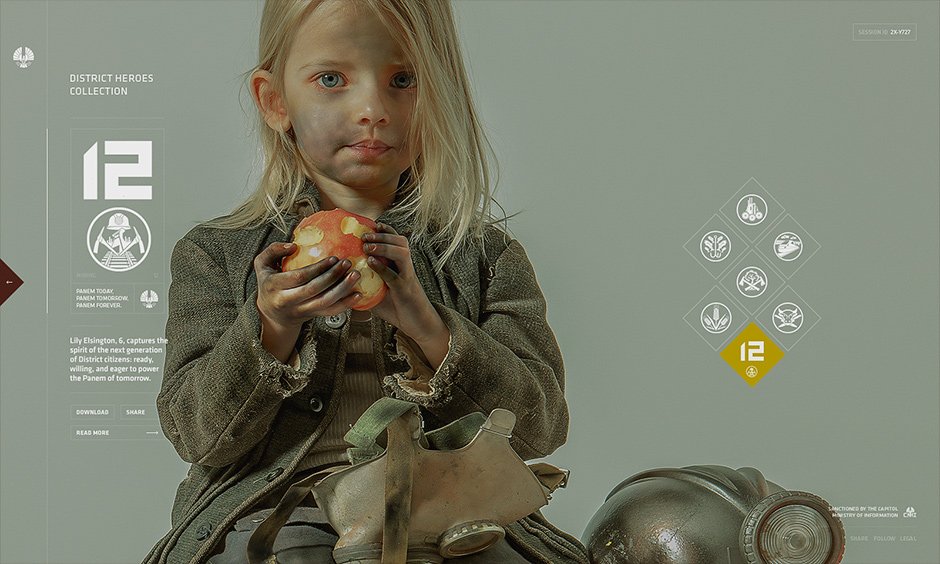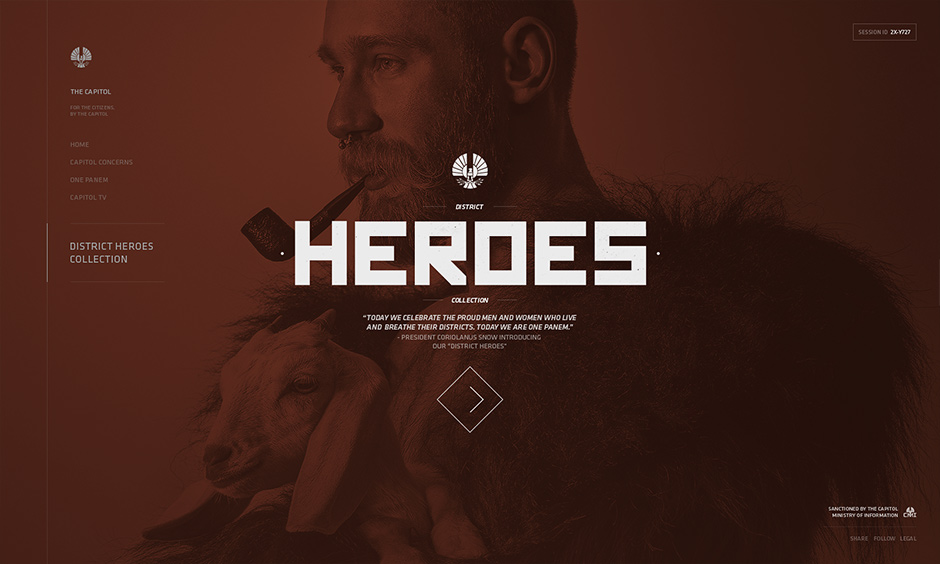 Each month we give away exclusive design prizes just for voting for your Site of the Month, the lucky winners of two awesome stencil prize packs from MOBILESTENCIL worth $75 each are @VivienWack & @brainra. Congratulations!!