Jun 9, 2014
The Guide to Wireframing For Designers: A Free Ebook from UXPin.
One of many free ebooks by UXPin, this is a mustread reference for product teams.
100+ pages of examples, comparisons, frameworks, references and insights to help you better utilize wireframes in your product design and development process. Save it, print it, share it with friends, colleagues and product peers.
Wireframing is commonly misunderstood, misused, and underutilized.
That's why The Guide to Wireframing takes off from basic concepts like who uses wireframes, what's their purpose and how you can use them. Within the following 6 chapters, this book is going to guide you through what makes a great wireframing workshop: digital and analog tools for wireframing, web and mobile design patterns sources, all concluded with design principles for people who build products. And be sure to peruse the "Fresh UI Design Patterns" chapter for wireframes of trending designs that you can upload and use directly in UXPin, a popular webbased wireframing and prototyping application.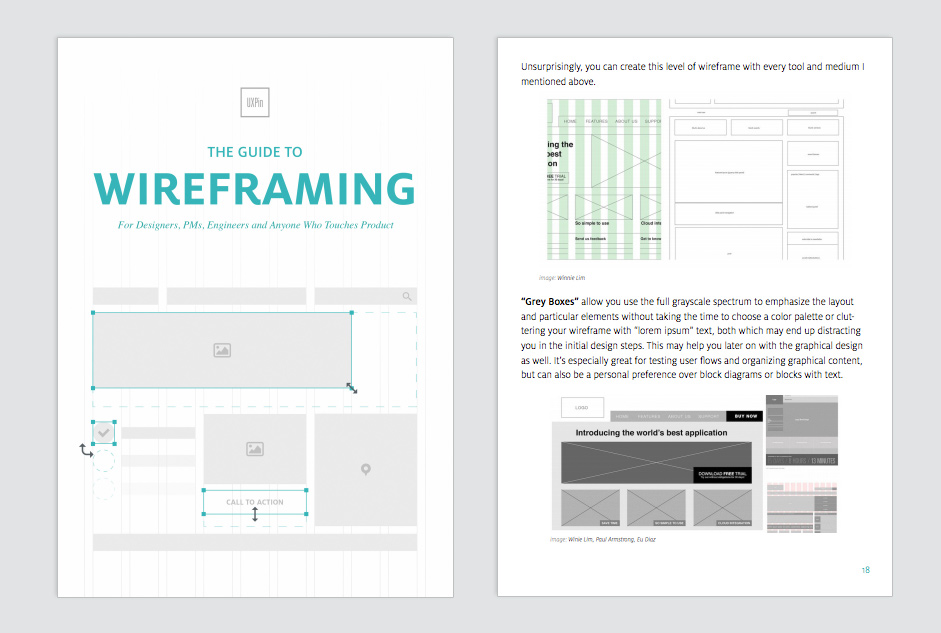 "The Guide to Wireframing For Designers, PMs, Engineers and Anyone Who Touches
Product" by Chris Bank is available for free download here: