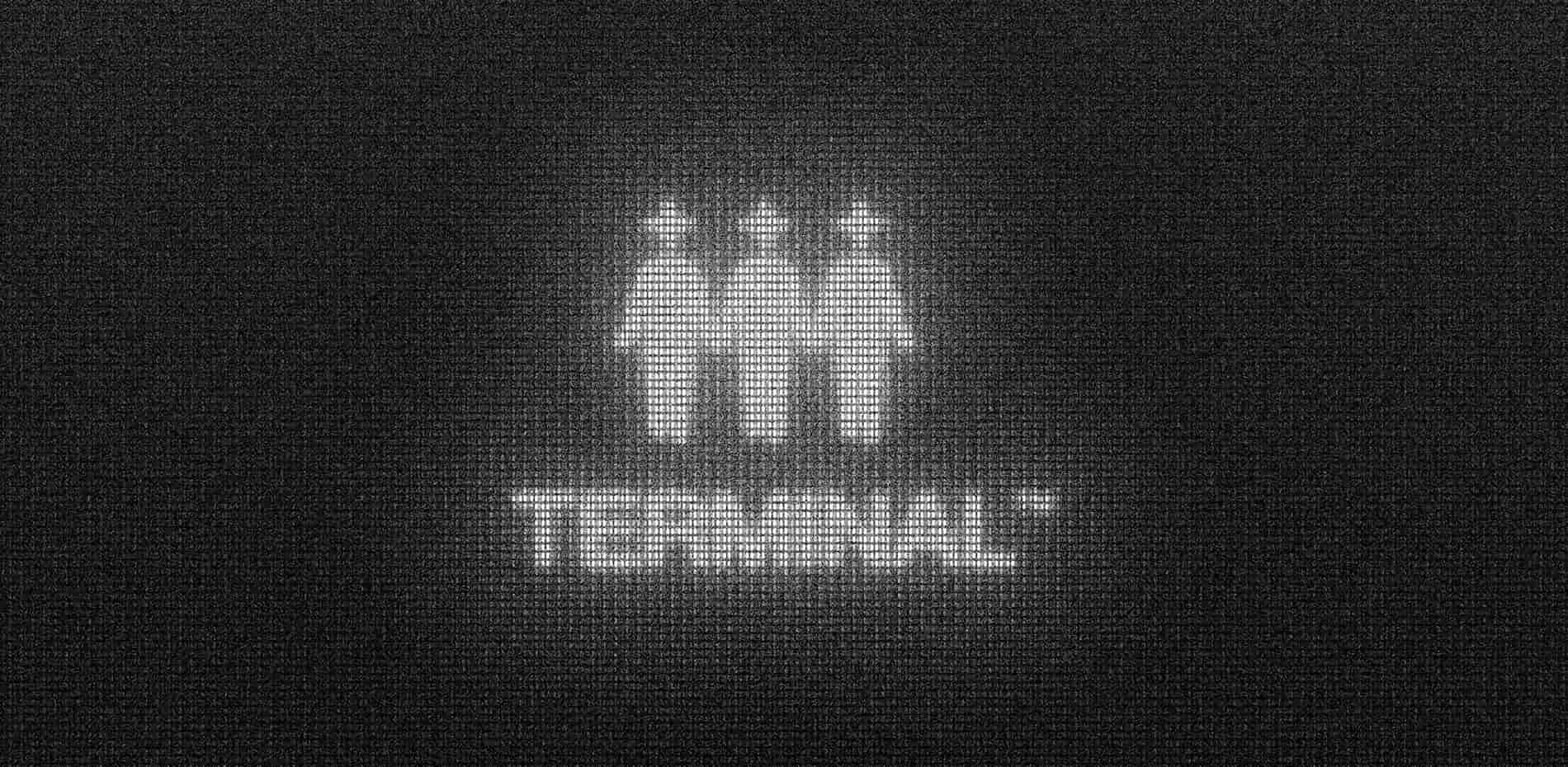 To most people, the words "blockchain" and "crypto" elicit strong imagery. I would wager that the great majority of you immediately think of stuffy cold finance and almost none of you see a boundary pushing fashion boutique, but Mason Rothschild and Ericka del Rosario move to the beat of their own drum.
Terminal 27 isn't just a place to buy cool clothes, it's a Clubhouse for LA's Crypto Cool Kids; a brand that has wrapped fashion, gaming, events and the future into an ethos so visceral that Vogue deemed the 3,000-square-foot space one of the best fashion boutiques in America.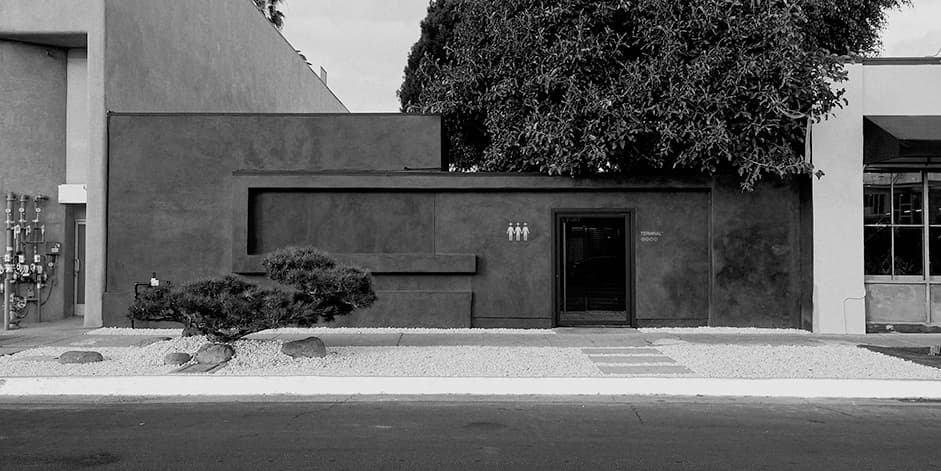 A Physical Digital Brand
For Mason and Ericka, participating in crypto culture offers a sense of belonging, not unlike being part of sneaker culture, and they've wrapped Terminal 27 in amazing collaborations and some of the most sought after parties in LA. They came to CTHDRL because they wanted to take the energy they had bottled up and unleash it with a visual identity to match the future of the boutique in a world where collecting and transacting with digital assets is at the center.
Terminal's goal was to build a platform and community ecosystem that helps bring together lifestyle brands, creatives, musicians, & artists, all under one roof.
Terminals Are Everywhere
Our goal with Terminal's branding was to create a strong yet elegant system that evokes a global confidence which can be felt and recognized in all areas of their ecosystem, whether that be e-commerce, IRL parties, or the ever evolving landscape of Web3.
The underlying concept was to create a brand system that acts as a "presentation stage" for the content, art, and brands that Terminal curates. The kinetic layouts show the brands personality through the way they move and interact with their environment and the content they house. Like the blank walls of an art gallery, the framing creates a minimal, yet identifiable layout, that allows the subject to shine through.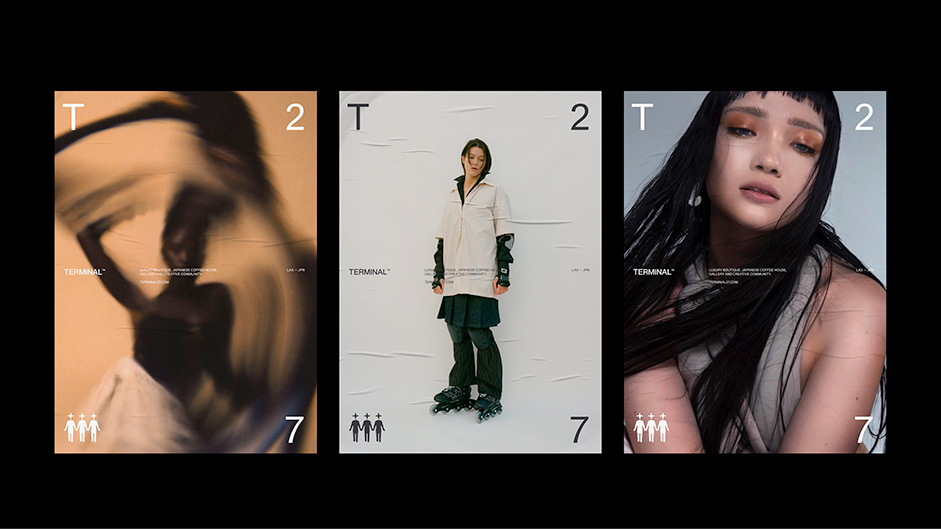 Cradling with Type and Color
We took a similar strategy with the neutral color palette, and neo-grotesk typeface Syndicat Grotesk, picking supporting elements that would let the Terminal branding take a back seat to what's being presented.
While the system's palette is neutral, Terminal needed a mark with personality that could be used as a cryptic identifier for their global ecosystem. What came out was the "star people", a subtle nod to airport terminal signage, and a human representation of the network of creators and artists that comprise their community. The human-like quality of the mark also helps to balance out the stark, structural nature of the rest of the system.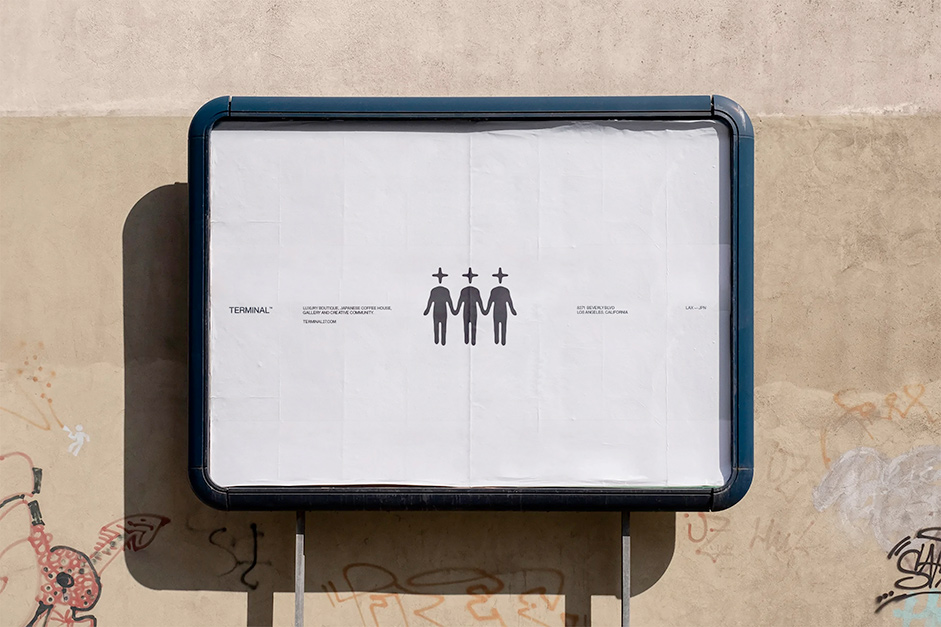 Interactive Community Hub
We rethought their website as a community hub, leaning into the lifestyle of the brand rather than trying to "sell you clothes" first. We used the homepage to bring the "presentation stage" concept to life, and built an interactive cultural news feed that allows users to surface content, video, and live streams on hover.
The stage concept also informed the remaining structure of the interior pages, where we used it to showcase products, events, and editorial articles. The independent free scrolling columns used throughout the site help further enhance the hub-like quality to the navigation experience, and allows users to quickly find what they are looking for whether they are shopping, reading the editorial archives, or RSVPing for events.
Token-Gated E-commerce
We crafted a first-of-its-kind e-commerce experience that integrates seamlessly with web3 technology. Users securely sign-in or sign-up by simply connecting their ethereum wallet to the site. Once connected, they can manage their account, orders, sign up for events, and get access to exclusive sections of the website. The Terminal27 content management team is able to easily gate certain products, collections, event RSVPs, and even articles based on what digital collectibles the user has in their wallet. They're also able to easily spin up new ERC721 or ERC1155 NFT collections that all get their own fully customizable mint page.
"A first-of-its-kind e-commerce experience that integrates seamlessly with web3 technology."
The site uses a custom combination of Firebase Auth, Shopify APIs, and serverless functions to make it all possible. When the user connects their wallet for the first time, they are asked to sign a secure message and nonce proving they are the wallet owner. Once the signed message is cryptographically verified on the server, they become authorized in Firebase Auth and can remain securely signed in on the site without needing to run the signature process again. Although the user can optionally add an email address to their account, one is not needed to manage their orders, addresses, account information, and access all the exclusive content.
Terminal 27 is truly "A real life boutique built on that crypto shit" and they wear it proudly.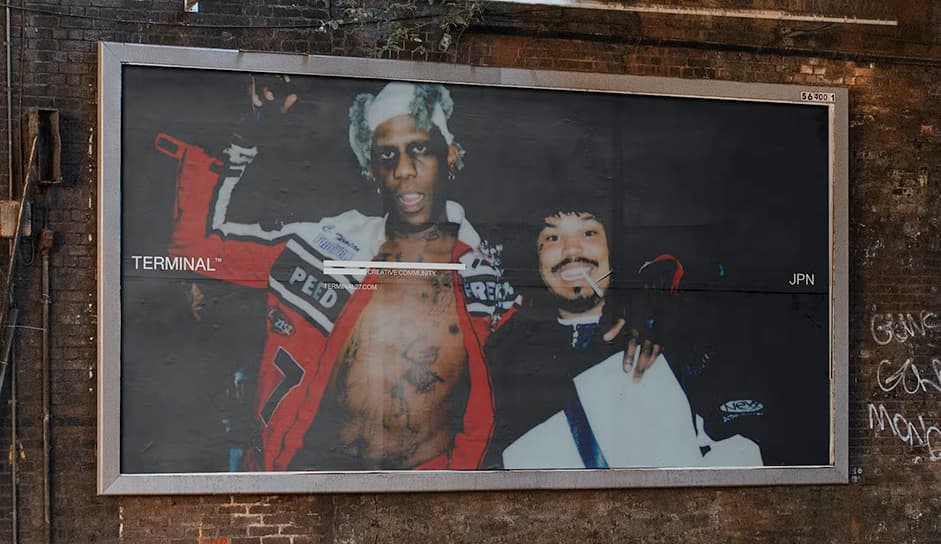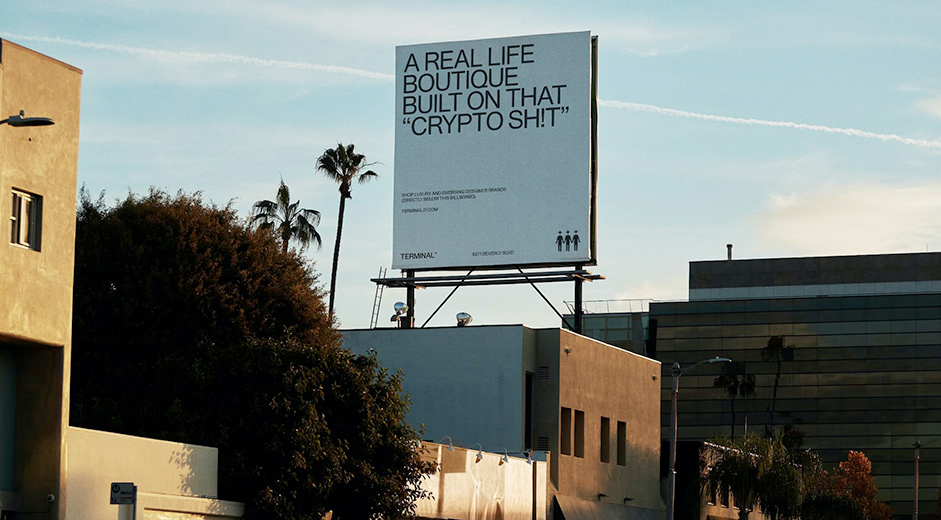 Technologies
Frontend Tech:
Vue.js, Nuxt, Sass, Ethers.js, Popmotion animation
Backend Tech:
Firebase: Serverless Functions, Authentication, Database; Node, Netlify
Content Management/Data:
Company Info
CTHDRL is a digital design and experience studio navigating cultural currents in a digital world.