Apr 9, 2013
Site of the Month March 2013: Escape Flight
We can now announce the Site of the Month for March 2013! After another month of high quality projects, the public and our jury have agreed this time to recognize the joint project led by B-Reel, along with the Belgian studio Dogstudio and online magazine website Nuok: Escape Flight.
Escape Flight is a perfect last-minute flight search service offering inspiring and fresh trip ideas. Using an exclusively developed search algorithm it allows you to search for combinations of dates, prices and other preferences such as weather and cultural offerings to suggest the destinations best suited to you. A website that removes the stress from deciding where to go.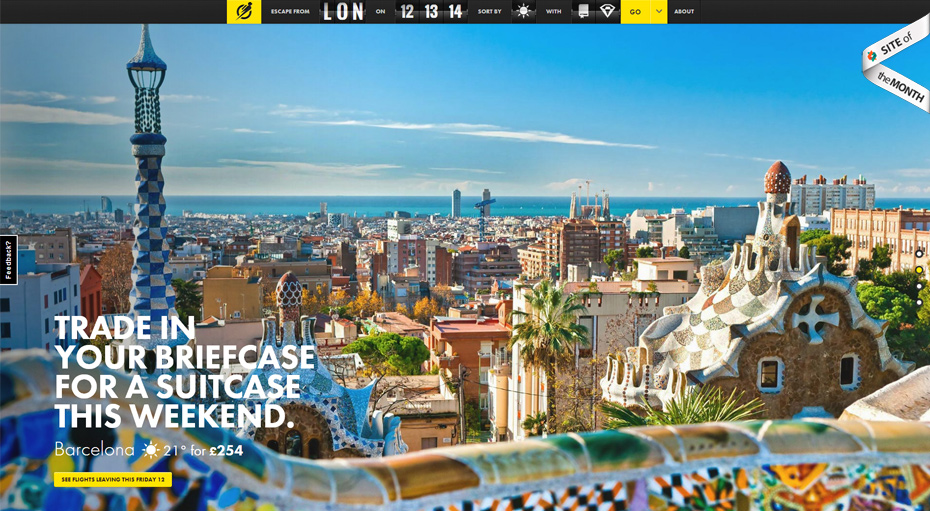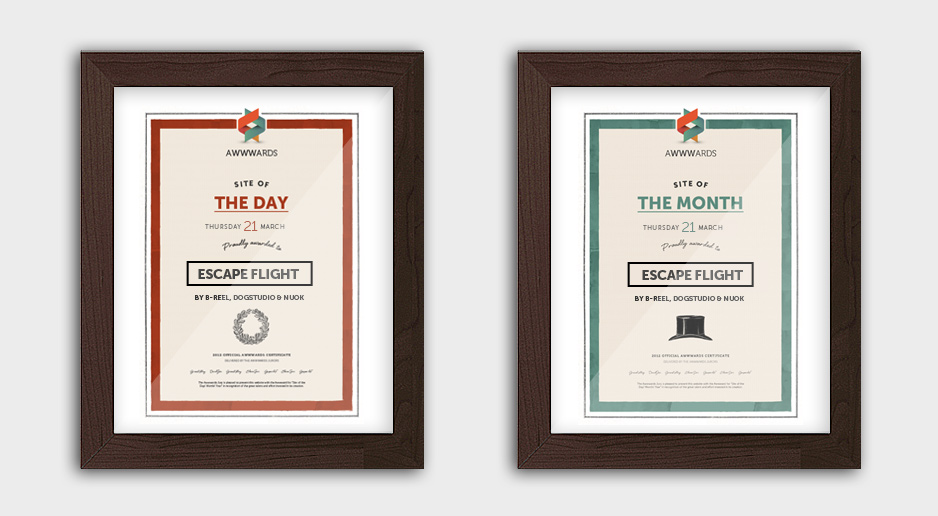 A smarter flight search service that has been specifically designed to inspire people in the big cities, who are looking for a last-minute, sunny getaway.
The website is flexible and developed in full screen in HTML5 and CSS3, with Javascript widgets and jQuery snippets. Its aesthetic is clean and clear, with great pictures that fill the entire screen, all of which, in conjunction with its ease of use, favors a very nice user experience.
Today, we are proud and excited to launch our latest, very own product. It's called Escape Flight -- a website that has been specifically designed to inspire people in the big cities, who are looking for a last-minute weekend getaway.

Sometimes, after a long busy week, all you want is to get away for the weekend to somewhere nice and sunny. But it can be hard to find the right solution in the online flight search jungle: Where should I go? What is the most convenient place? What events are happening? You can spend hours clicking through flight search websites and compare hundreds of different flight options without finding a good solution. Frustrating, isn't it?

So we came up with the idea of Escape Flight, a one-stop provider that focuses on making your weekend getaway a no-brainer.

We have cherry-picked more than 100 great destinations all over Europe, from Barcelona to Pistoia (a hidden gem in Tuscany), Amsterdam to Setúbal (a picturesque fishing town not far from Lisbon). Every day, we find the most convenient direct flights to those destinations, but we only choose those leaving on Friday after work and returning on Sunday, so you don't have to worry too much about planning the details. In addition, we also check for the weather to make sure you don't end up in the middle of a snow storm.

All you have to do is to set your preferences, and then our algorithm will do the rest: We combine timings, price, weather and your preferences in a super-computer, and filter only the good bits.

Instead of overwhelming you with hundreds of available flights and destinations, Escape Flight presents only a few getaway suggestions to make it easy and convenient to escape the big city without the hassle.

Whether the goal is to soak up some sun, try culinary treats, visit a music festival, or something else, you'll find some inspiration on Escape Flight. If you see something you like, then your escape flight is only one click away.

Introducing Escape Flight, via B-Reel blog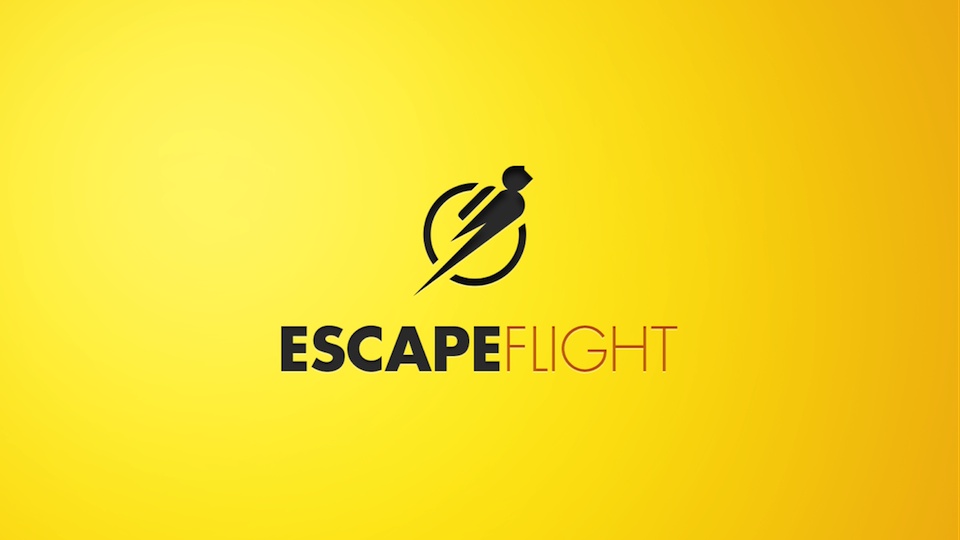 Book Winners
We are also pleased to announce the winners of the 5 copies of our book "the 356 Best Websites of 2013" for voting by Twitter the Site of the Month March 2013. They are: