Jul 20, 2015
Meet Born05: An Utrecht based digital agency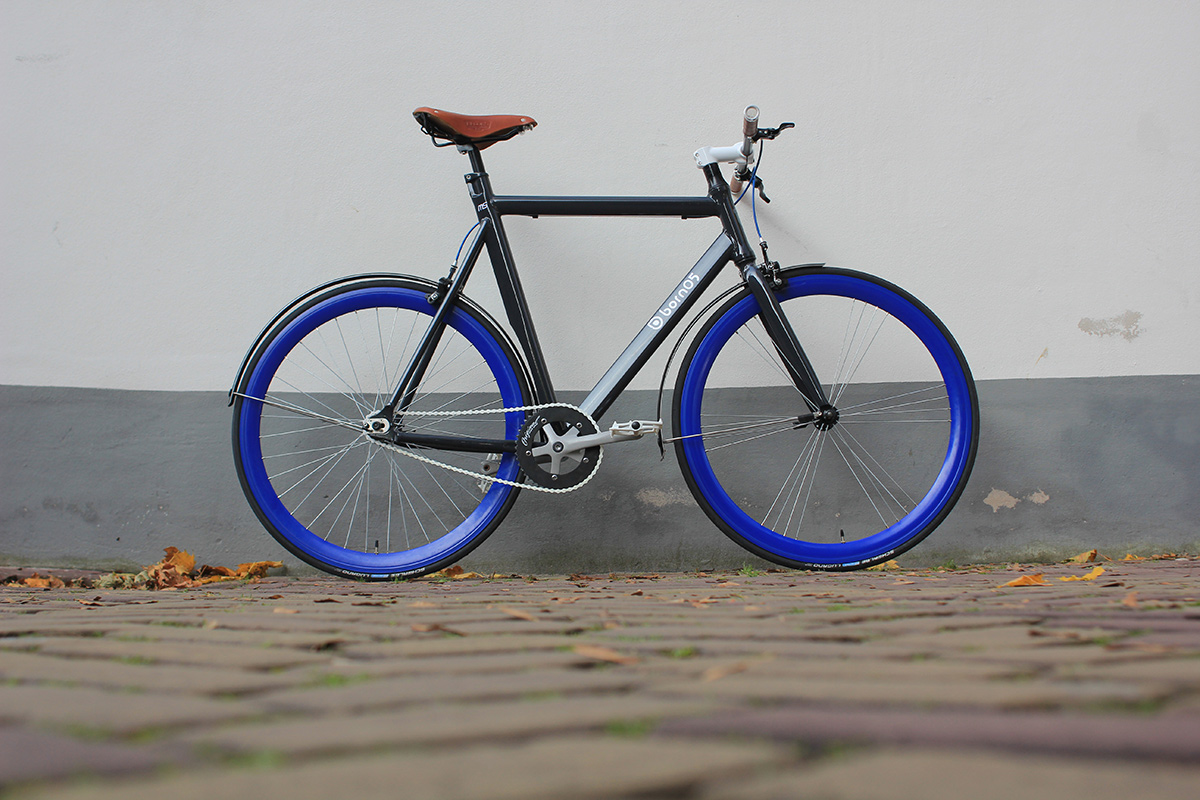 Every agency wants to be unique, not like the rest. But in trying so hard to do this, we all end up exactly the same (no exceptions).
The question is: is this such a bad thing? No. At Born05, we embrace those similarities instead of denying them. So we thought: Let's use 5 of the biggest agency clichés to introduce ourselves...
Cliché #1
It's like Steve Jobs exploded in here
Lavishing in a sea of sleek Macbooks, as far as the eye can see, while tripping over miles of extension cords, leading to a world of docks and connectors. And of course: do not leave your hdmi adapter unattended in here.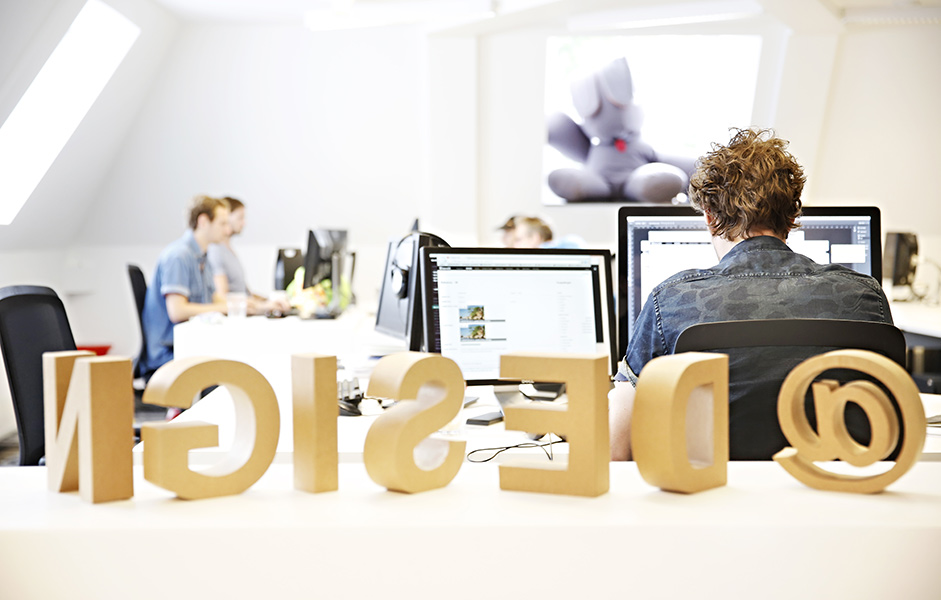 Cliché #2
Surprise! We have a foosball table
We too like to kick back and let off steam from time to time. Hell yeah we do sports! The sound of testosterone explosions around our trusty table is a familiar soundtrack to the day And yes you guessed it, there is a Playstation.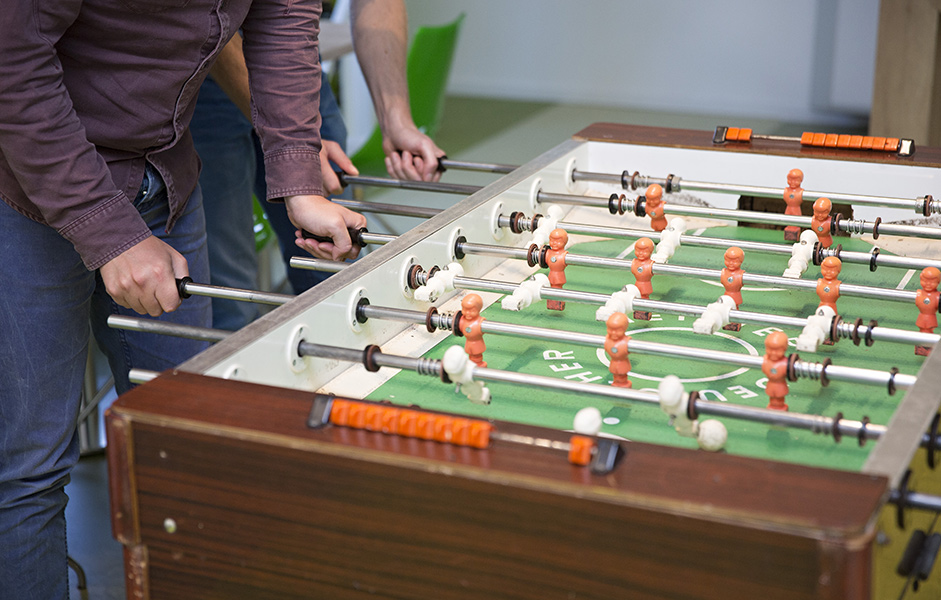 Cliché #3
Talking about things normal people just don't get
Ever found yourself at a dinner party regaling the guests with the delights of vertical scrolling? Er, not if you want another invitation! In the safety of the Born05 cocoon we can discuss the possibilities of Star Wars tech becoming a reality - we all want a speeder bike of our own - or get into serious debates about fonts. Release the geek, it feels good!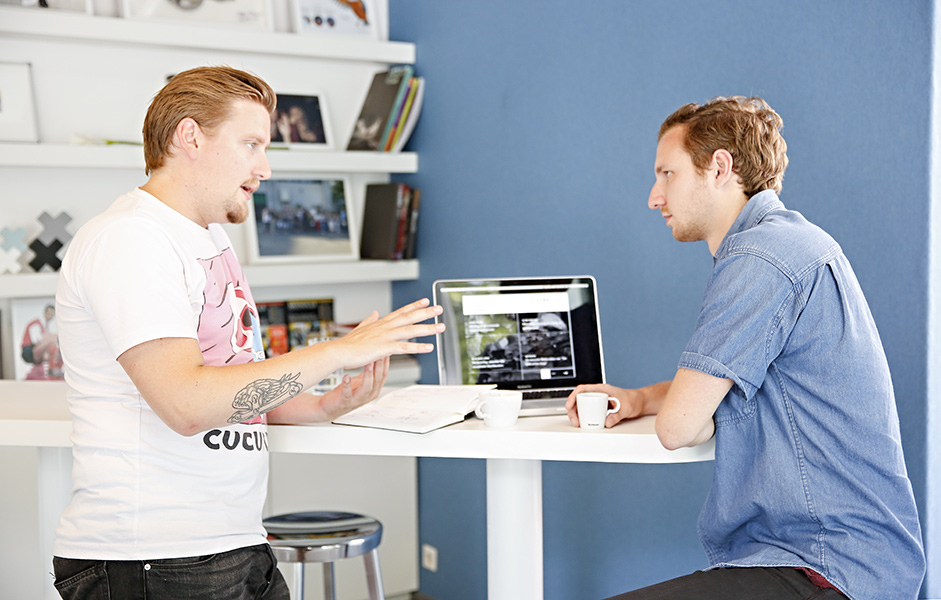 Cliché #4
The writing's on the walls
Post-it notes are our friends. But most of all, we really like to have everything out in the open by scribbling all our ideas, considerations, concepts, sitemaps and brainwaves on the walls. Warning, walking around with a permanent marker is punishable offence.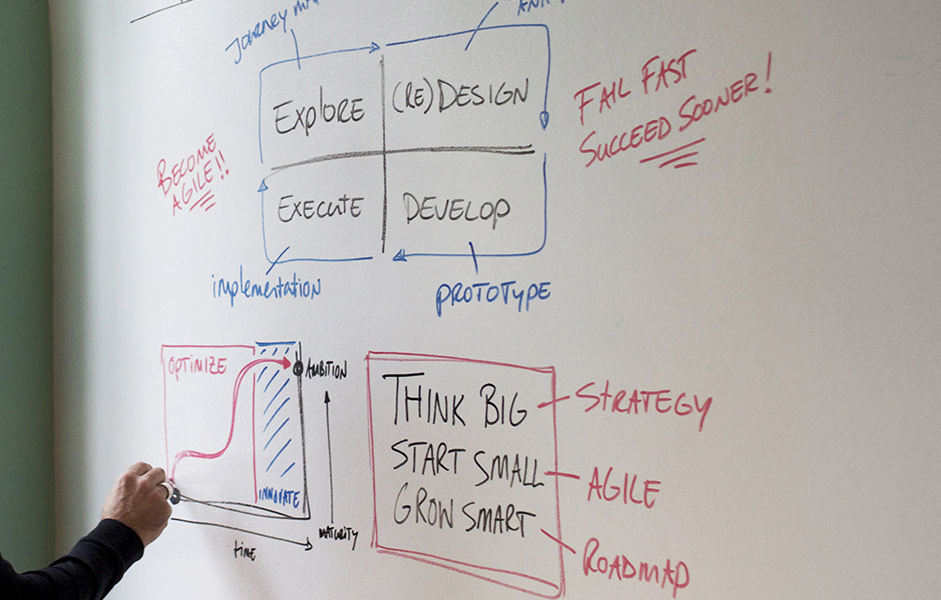 Cliché #5
There are no hipsters here
Yeah right, who actually admits to being a hipster?. But why does it feel like we're stocking oversized eyewear then? And what's with all the custom fixies outside? Who needs brakes and gears when you have style!?
We have beards and tattoos a plenty, joined by mumbling coders who have perfected that extra scruffy look. What's wrong with looking like you've been glued to a screen for 73 hours? Headphones the size of space stations anyone?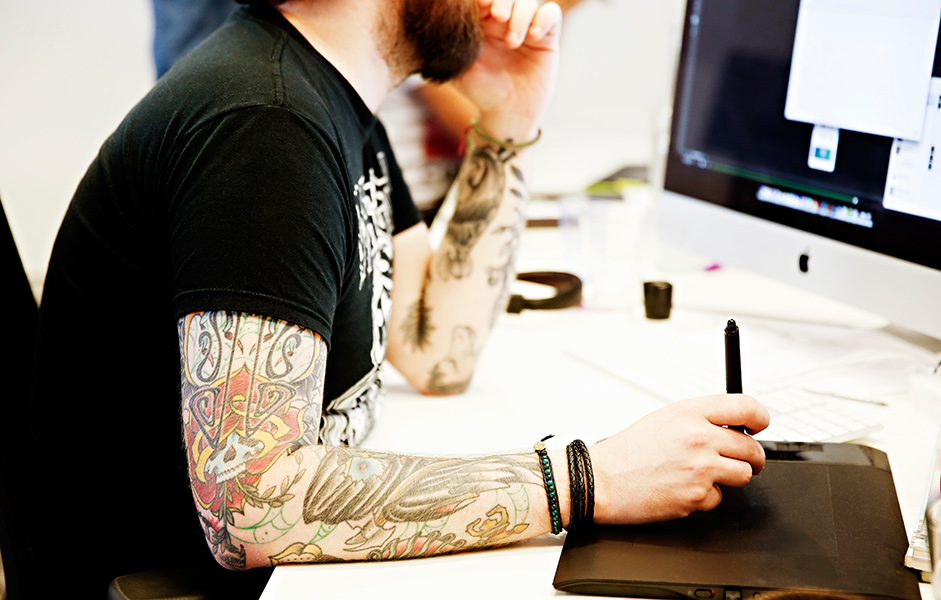 But hey, clichés aside
Born05 is an aw(ww)ard-winning Dutch creative agency. We design and create journeys using digital storytelling techniques to optimize customer communications. We are strategists and storytellers, craftsmen and pixel lovers, creative professionals, game geeks and everything in between.
Check their portfolio in our Directory