Jun 29, 2015
Mattia Cacciatori: The visual web is here, and here to stay.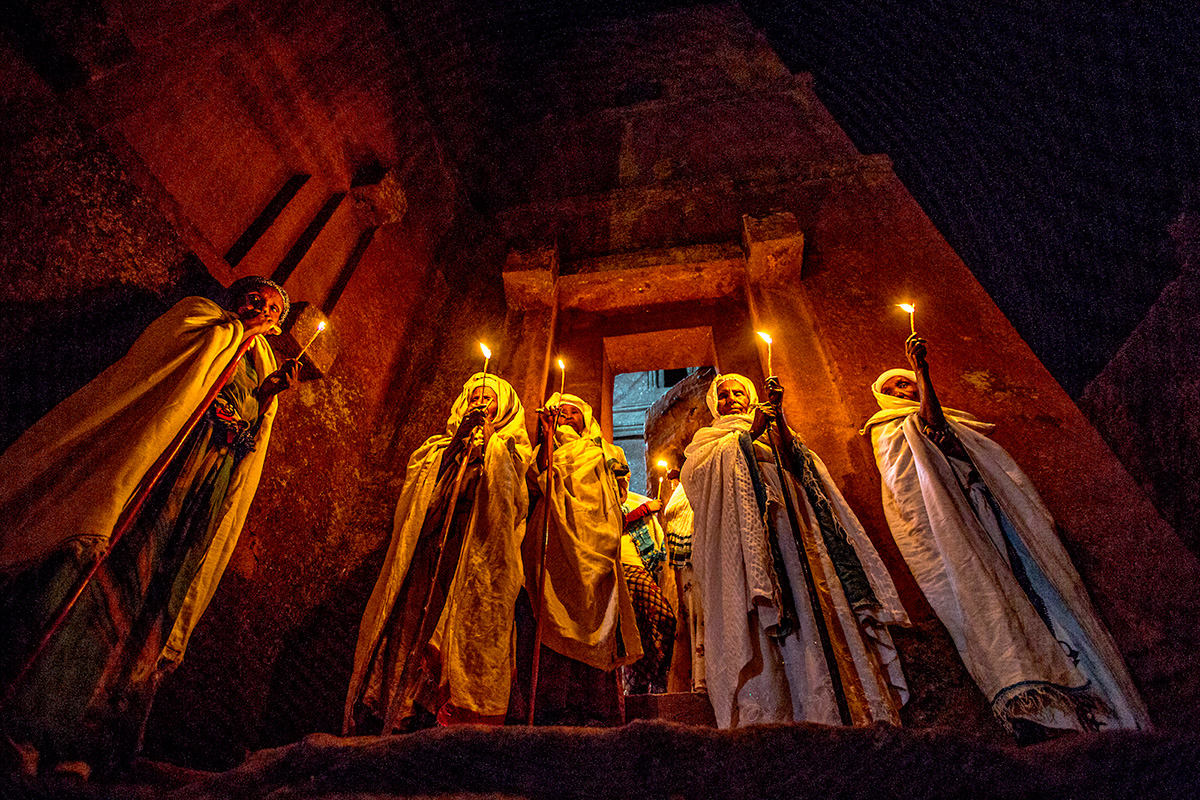 Mattia Cacciatori is a talented young photographer from the creative digital agency AQuest.
At the beginning of 2013, the prevailing view of many people working in digital was that the emerging trend of a 'visual web' was just little more than a passing trend: a fad that wouldn't stick around. Today, however, we look out across a digital landscape rich in imagery that incorporates photographic work, interactive video and futuristic graphic creativity that fires imaginations. The visual web is here, and here to stay!

We wanted to dig deeper into this web evolution, and who better to speak to than someone well versed in creating visual beauty, possessing an eye trained in bringing originality to the everyday surfing experience. Mattia Cacciatori is a talented young photographer from the creative digital agency AQuest. He lives and works in the beautiful Italian city of Verona. Despite his tender years, Mattia's portfolio already reflects a life less ordinary. He has travelled and worked in far flung places, taking in destinations from Mongolia in the East to the continent of Africa, the Middle East and old Persia.
We caught up with him recently to sound him out on a range of topics, discussing visual creativity, working on the web and much more besides.
So Mattia, today it seems everyone has a camera and the potential to capture images. How would you say this has affected your work as a professional photographer?
Well, there are several interpretations of this emergence of 'citizen' photography! Some say 'look, it's destroying the real craft of the professional photographer!' On the other hand there are those who think that it's the march of time and technology. It's a period of natural evolution. As human beings we are constantly moving in sync with the shifting tectonic plates of emerging technologies, and that has a knock-on effect. With more people able to tell stories thanks to the proliferation of devices, we're now getting a much wider reportage on society and the world at large. The ease with which people can create images and capture memories makes the visual form more popular than the written one. So our visual language is becoming evermore image-focused as time moves forward.
Social media is an image-abundant medium. There are 2.5 billion likes on Instagram, over 40 million active Pinterest users monthly, and 75% of all Facebook brands' content is image-related… so how did we get here?
Because it's simpler, and people react to things that make their lives easier and richer. Looking back we can see how the moving imagery of television ousted the static written word, so that books were no longer the 'go-to' entertainment format. Next, we had the computer, and how that has increasingly marginalised television, simply because of the increased interactivity and engagement factor that they bring to the user. Each of us can sense the belonging that comes with being part of an easy-to-use and easy-to-access expanded reality, a very visual reality. You go online, and become a different character, you expand your life experience. It's a richer, more involving experience and people react well to that, they warm to it readily. There's little obvious pressure, it's something everyone can do when they want and pretty much how they want.
Beyond the individual, then, how is it that brands can benefit in these image-focused times? How can they adapt to the age of 'visual culture'?
Brands are already reacting, everybody's reacting! Society itself is immersed in this visual culture, and thanks to visionary people pushing boundaries and creating new ways to capture and use imagery, brands have realised they need to be in the middle of this. They must invest their creative energies examining how the visual age can work best for them. I think it's really positive for those of us working creatively, and of course brands themselves.
In your experience, what are the common mistakes brands make when looking to represent themselves visually, when they look to create that jaw-dropping website experience?
Obviously, it depends on what type of brand we are talking about. But let's say that any web site is a kind of mirror of what the brand represents. And the most communicative language in this mirror is imagery and photos. What is important is that brands understand its power, and with that comes a responsibility to find this quality, to make sure that the impact is maximized. Getting the message out there about who you are and what you do Is an immense challenge amidst the clutter of the web. So getting the quality right – even if it costs big money! – is a wise investment. Brands can sometimes be short-sighted in this regard, definitely.
So what examples can you give of projects that created hugely improved brand images? work where a strong visual emphasis makes a real difference?
I would point here to two AQuest projects, I'm thinking of CANTINA VALPOLICELLA NEGRAR and RISOTTERIA MELOTTI NY as two rich examples. These are quite small brands globally speaking, but we worked to develop high-quality imagery that took people into their worlds, showing them the quality and traditions inherent to their brands. Our work here, I think, can really show how much influence outstanding image-capture carries in the digital world.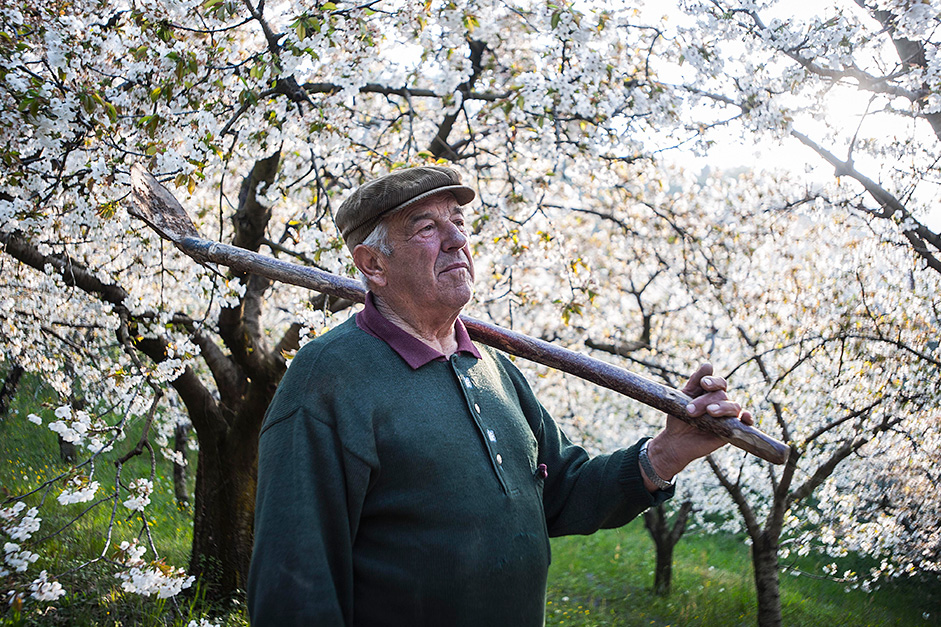 It seems that recently everyone is talking about 'storytelling' as the way to transmit emotions and feelings across to the user. What is the role of photography in it?
Storytelling is part of the human psyche, it's in our DNA! It has always existed. We as human beings tell stories in our everyday lives. What photographers and video-makers need to do is be able to encapsulate these words, these tales, in one significant image or a small, moving collection of images. For brands we need to get across concepts, values, represent services and business offerings, all in the blink of an eye. It should be a visual message that is so strong it influences perceptions and shapes opinions. Our work must be seductive! It's something of a revolution of traditional storytelling, still somewhat in its infancy but definitely ongoing and a sign of things to come.
Can you give us an example of a photo-storytelling you like?
Inferno, a book by James Nachtwey, always stands out. In my opinion he is probably the best photographer ever, and a huge influence.
You've just returned from Africa, where you participated in a project focused on food and diverse eating habits from around the globe. Can you tell us something more about it?
Sure. The project is 7 Mila Miglia Lontano, and it features photography captured from around the world. Myself and forty other people divided into seven teams took part in this amazing adventure over thousands of miles. Along the way we captured pictures and videos about food and the different eating habits found across the many different cultures and societies we encountered.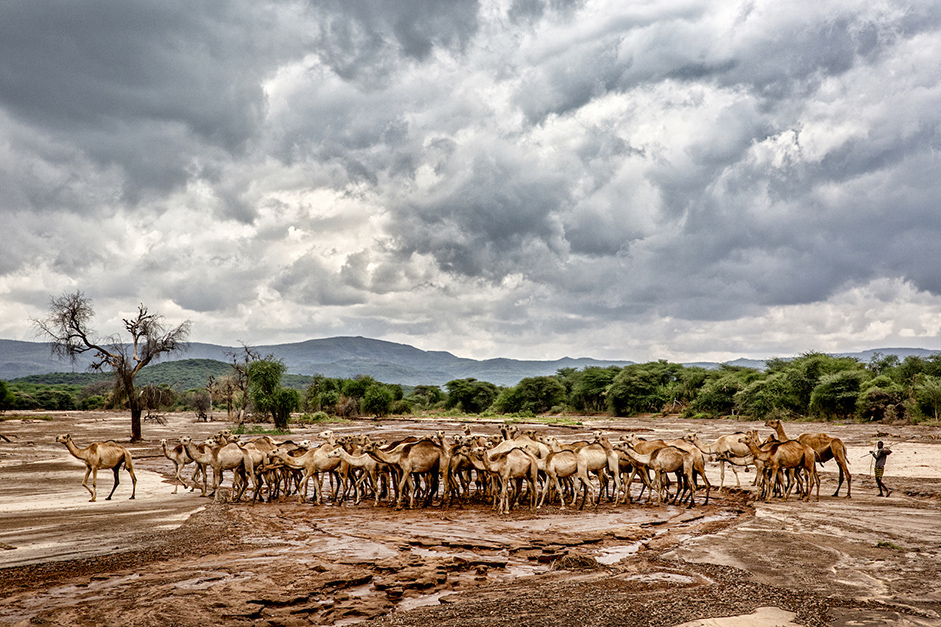 The main purpose was to create a story - we're preparing a book, actually – that will document our individual experiences as we expressed them creatively through our images. We're also working on a video documentary about the journey.
When you work on a project, where do the ideas come from? what steps do you move through to get where you want to be when you are working?
I need to immerse myself in a project, to 'swim' in it! Only then I can say I'm happy with all the information I've collected. I have to know my subject as well as possible in order to choose the right approach to take. Here's an example. Three years ago I decided to go and live in the Gaza Strip for a few months. I had been studying the situation there, and striving to understand the political and social realities from a distance. The logical step for me, then, was to take all I had learnt and delve into the reality of life on the ground there. I could only get that real experience by moving out there.
How do you prepare projects that demand a high-level of consistency, of 'on-message' work?
Again, I need knowledge! For me it's always the first step. Studying every single aspect of a brand you work for allows you to understand it better and create a story, a package that will truly relate to that brand. To be honest you can be as technically proficient as you like in photography, but if you can't work from the perspective of, say, an anthropologist or someone always questioning and answering the five 'Ws' of 'who', 'why', 'when', 'where', 'what', then you're fighting a losing battle. We need, as photographers, to empathise constantly because our communication must capture emotions, not just pictures. That's what makes the real difference for brands.
Coming back to you, what have you learnt that you wish you knew when you started out?
I've learnt that you have to walk alone sometimes, without friends or people helping you out. You need to be strong. I wake up every single day with this approach to reality: act like a child, because you always have something new to learn. We can never know it all!
Well all that remains is to thank you, Mattia for speaking with us today. before you go, where can people find you online if they want to get in touch?
You can find me on Facebook as Mattia Cacciatori and of course, at AQUEST. I'm always pleased to meet someone new and chat over a lovely Italian espresso! It was my pleasure talking with you today, catch you soon!
Check their portfolio in our Directory