Apr 8, 2015
In Pieces by Bryan James wins SOTM for March!
Awwwards users and jurors have made an almost unanimous decision awarding March's Site of the Month title to In Pieces by Bryan James. Congratulations!
In Pieces Project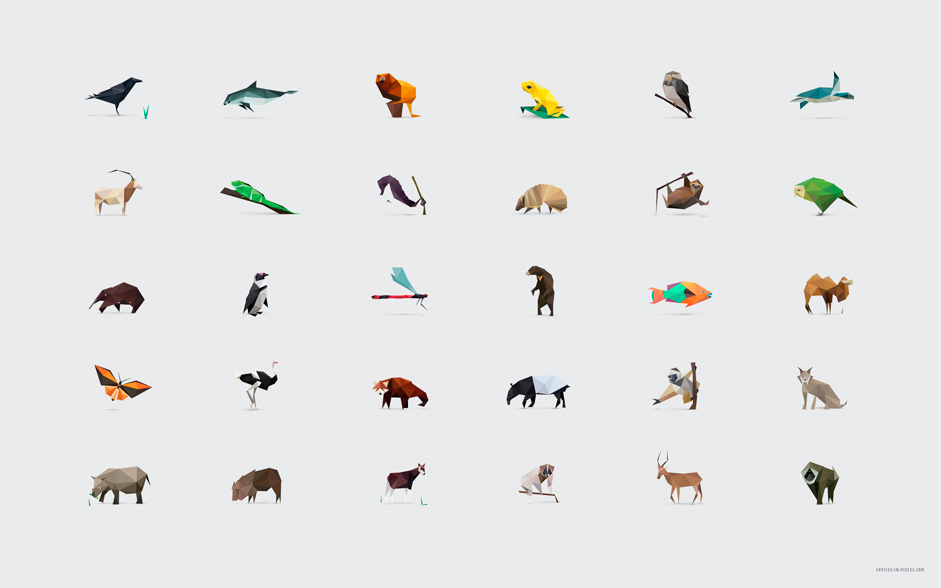 In Pieces is an interactive exhibition of 30 of the world's most wonderful, unique and lesser-known creatures which are also sadly sitting on the brink of extinction. The project takes advantage of an underused line of CSS to deliver a serious message and attempts to be a lasting reminder of the beauty and wonder we risk losing every day, in an educational way which doesn't attempt to preach but rather to connect to people by being an enjoyed and sharable learning resource.
Experimenting with the CSS clip-path property
The project was rather unconventionally, one which had no initial brief or purpose but grew through experimentation. Tinkering with the CSS clip-path property to see if it would speak with CSS transitions, one endangered species illustration made from code quickly spiralled into a fully-formed idea and a gigantic undertaking which spanned a 5 month period within my own personal time.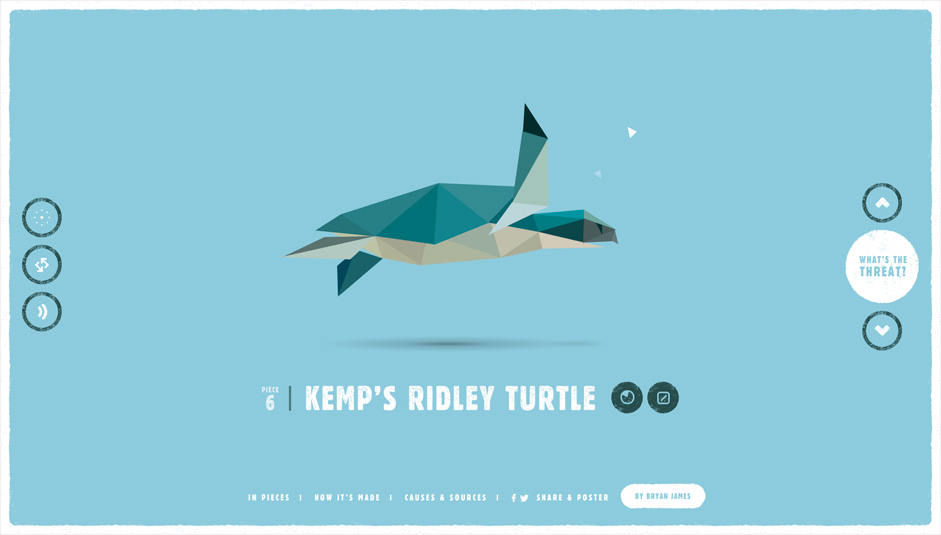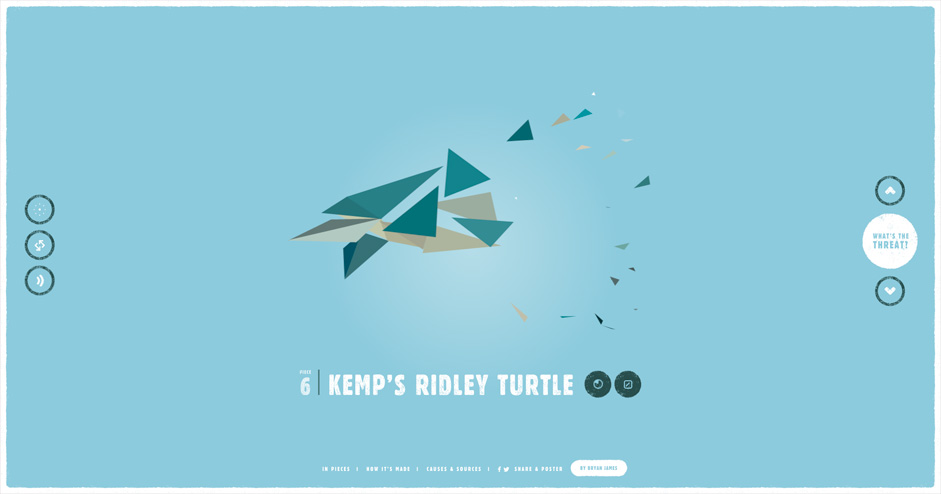 30 CSS polygon pieces drift and flow between 30 species with a bubbly and fluid motion style, reinforced by playful but subtly haunting movements and twitches of the species. The experience is then darkly juxtaposed by the crashing reminder that the survivals of these species unfortunately lay 'in pieces' with a transition befitting of their plight.
Each species is represented by one of the 30 individual pieces within a 'main menu', in essence being made out of one-another to represent their common struggles and fragmented survivals.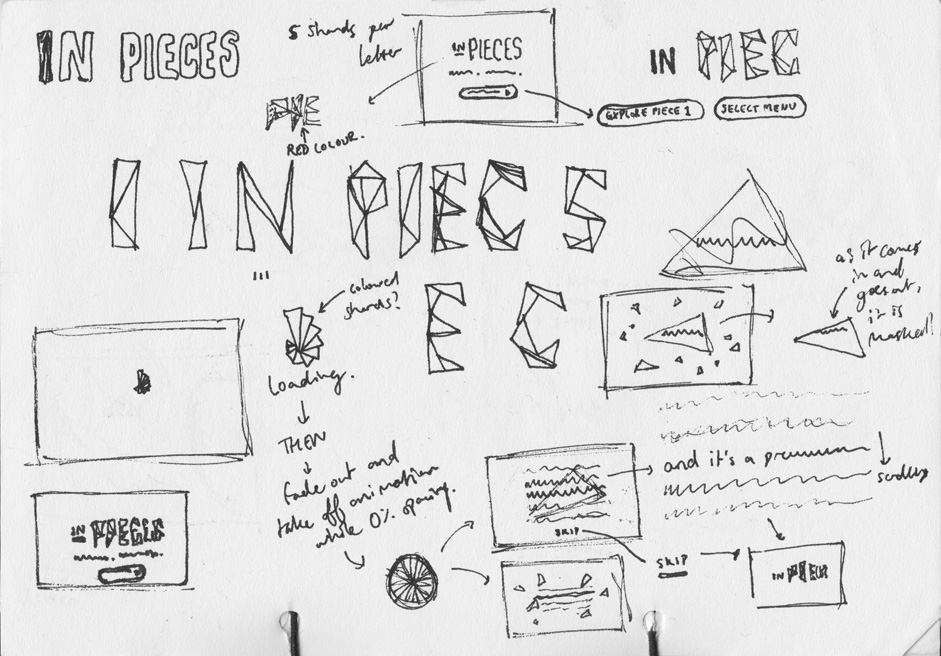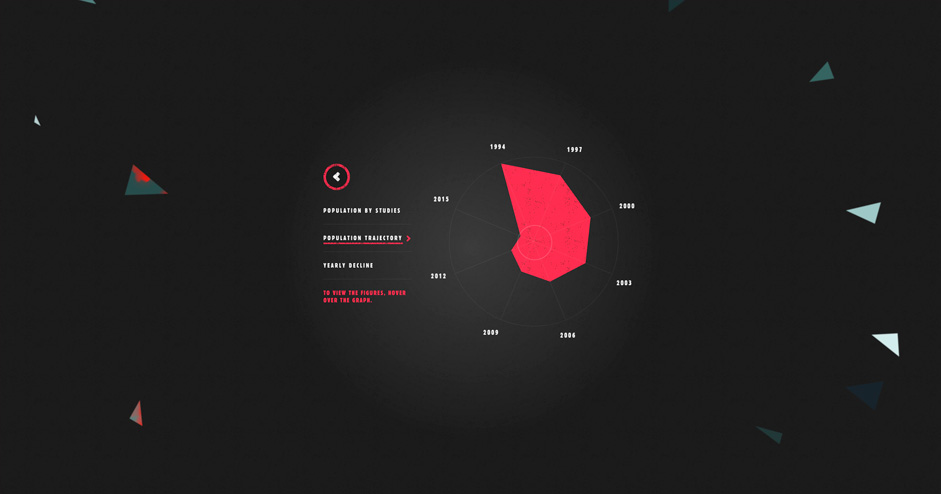 Conceptually, take the potential extinction of a species one has never heard of before – as stark as it sounds, there is no pre-connection mentally, so though it may sound sad, it will never have the impact that the loss of a greater-known creature may be. It's my belief that awareness of the existence of particular species in the first place can be an important step to raising the profile around this topic – and digital can play a great part.
Winners!
Each month we give away exclusive design prizes just for voting for your Site of the Month and sharing them on social media. The lucky winners of 3 One year Webydo Pro Plan licenses are: @Nichols_RJ, @Maldesign and @ndybyntr.