Apr 6, 2016
iFly50 by Born05 Wins SOTM for March
March's #SOTM takes us on a photographic tour of some of the most special locations in the world. Thanks to everyone who voted and tweeted - Check if your name is at the end of the article to see if you've won 1 of 5 WLOKs nature bundles.
Born05 and KLM present the iFly50 : Prepare to fall in love
To celebrate the iconic fiftieth edition of IFLY KLM Magazine, Born05 and KLM created the ultimate travel collection, presenting the 50 most beautiful, surprising and mesmerizing destinations from all over the world.
Be aware: love-struck driven spontaneous travel plans are just a gentle swipe away.
The iFly50 should come with a warning label. Because from the first moment you start to swipe through this immersive and impressive collection of breath-taking destinations, you will develop an irresistible urge to get up, pack a bag and catch the first flight outta here.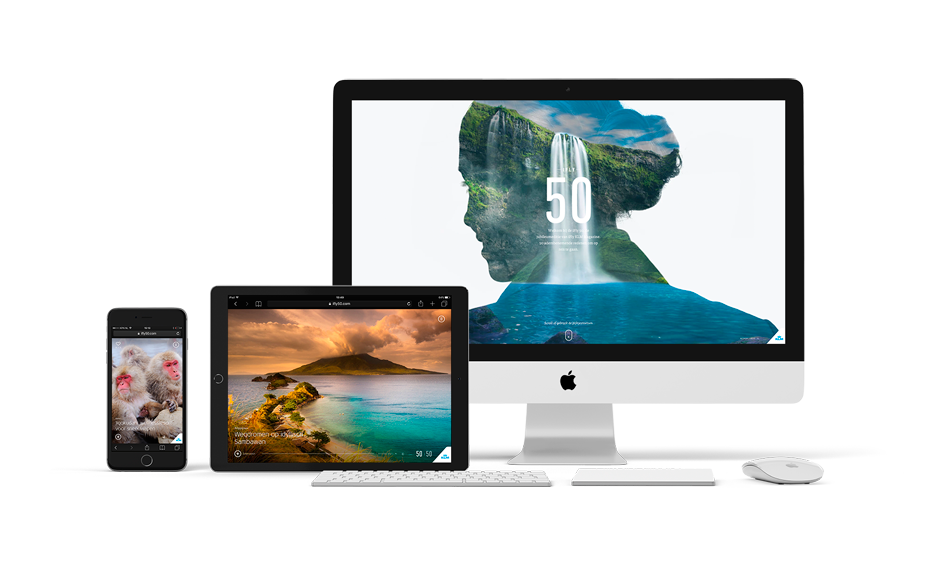 The original iFly KLM magazine is an online inspiration magazine. The iFly50 can be best described as an online book, to put on your virtual coffee table. - Sjors van Hoof, Creative Director and Co-Founder Born05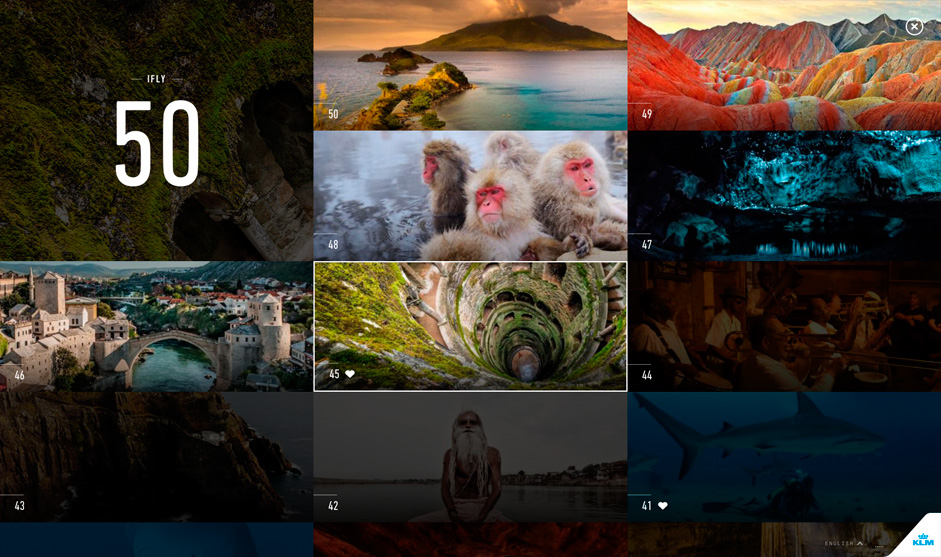 River deep, mountain high
Swim with sharks in the St. Maarten Sea, climb the icy peaks of Tanzania's Kilimanjaro, take a spiritual boat tour down the Ganges or stroll through the surreal Stockholm subway system.
It's a mesmerizing countdown through the fifty most beautiful destinations in the world.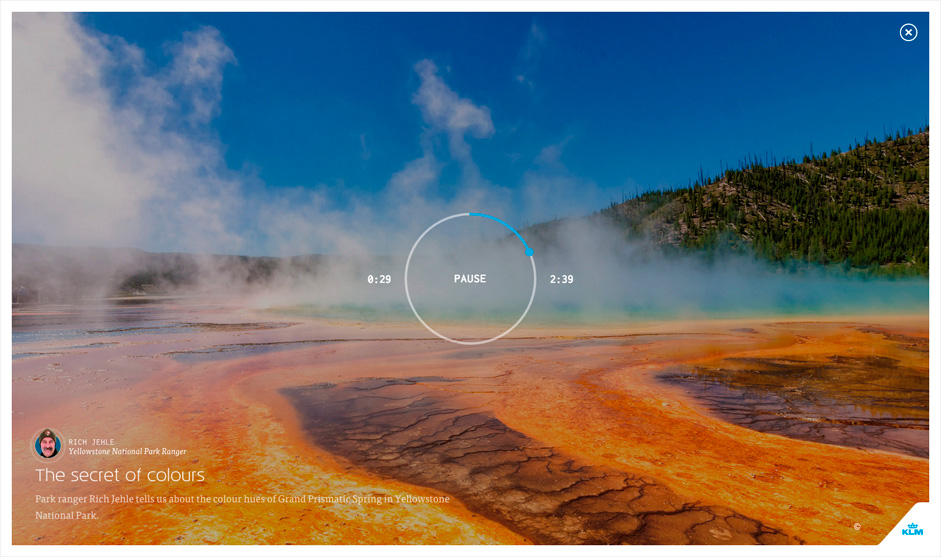 Turbulence free content consumption
For this very special occasion we created a completely new interface and structure, allowing the user to smoothly scroll through all 50 destinations, offering special space-bar-induced-sidesteps along the way (but only if you want to).
You can unlock immersive 360° video footage, listen to unique audio files featuring local heroes, or just sit back and take a long look at the never ending stream of stunning photographs.
We're very proud that we've been able to create an immersive experience using a very clean interface. We call it sophisticated simplicity.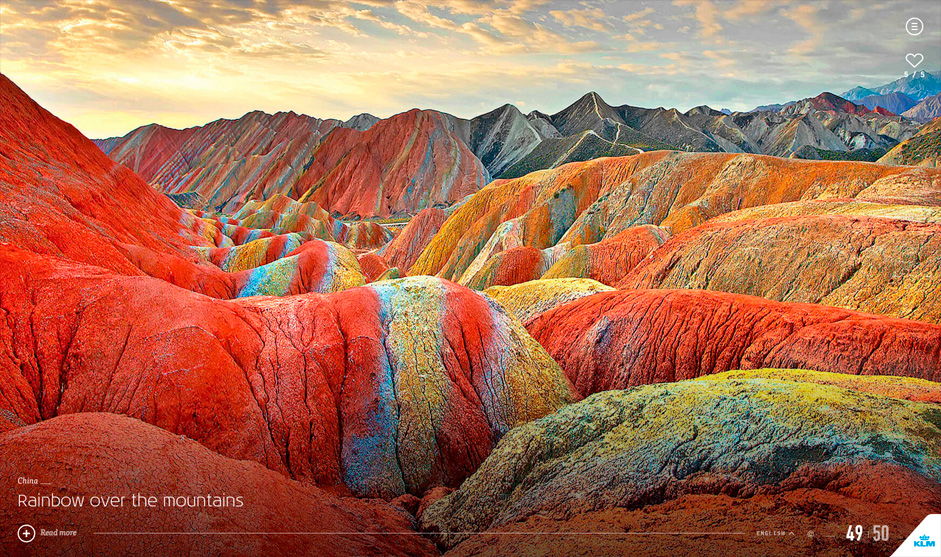 From Iran to Indonesia, from China to Cuba, from Namibia to Norway, you decide where you want to go.
Enough said, just take a look at the IFLY50. And don't say we didn't warn you.
Winners!
We are offering WLOKS nature bundles to 5 lucky voters. These bundles of graphic resources for artists contain: 53 icons, 49 mockups and 51 photos, the winners are below.
@VincentBlachere
@parag150
@FelixMontana88
@maaikebo
@arjankruithof