Sep 7, 2017
Google and Awwwards Present the Mobile Excellence Award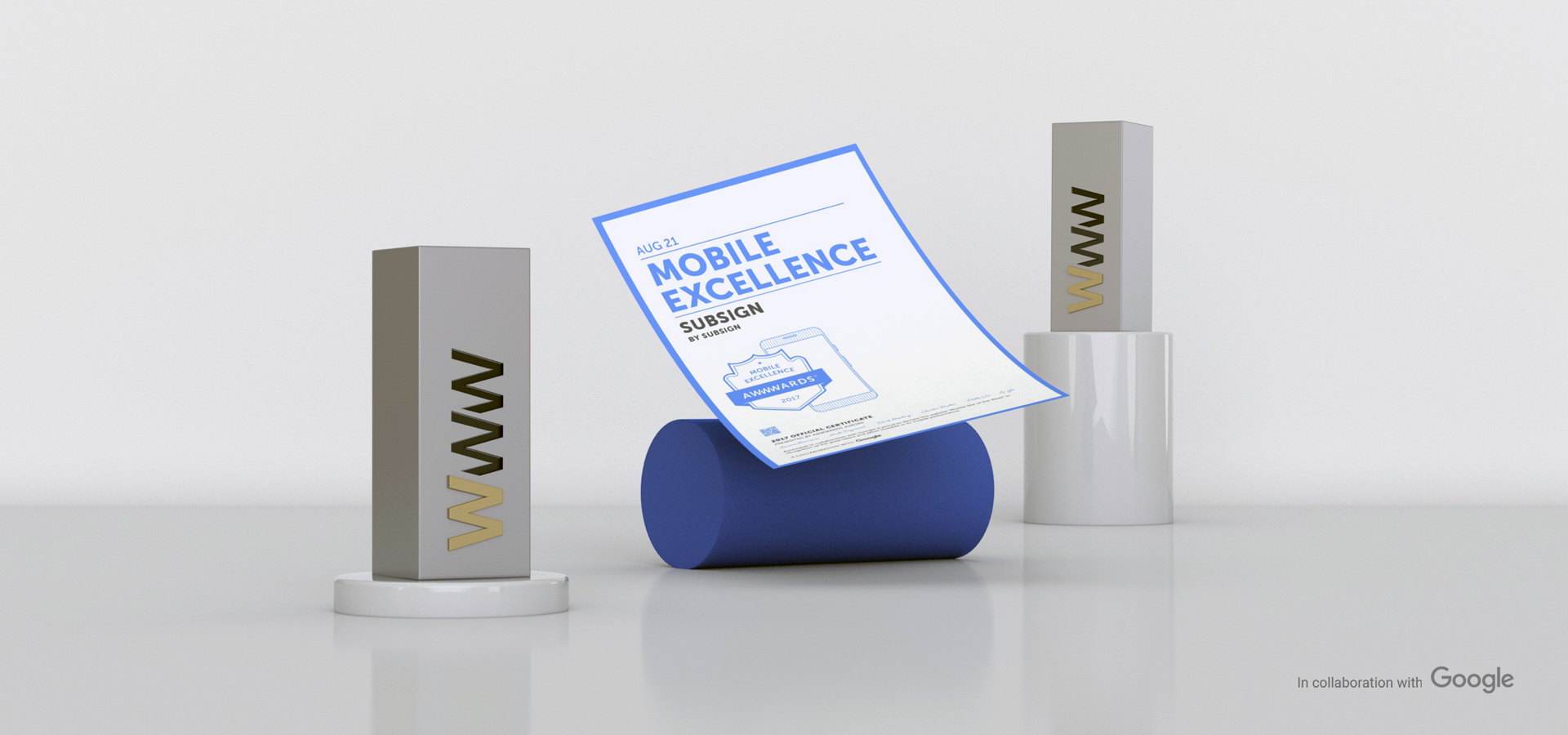 Recent studies have revealed that 53% of mobile site visits are abandoned if pages take longer than 3 seconds to load, despite the explosion of mobile usage, the standards of performance and usability of existing mobile sites remain poor and are far from meeting those expectations.
Currently the average page load time across the globe is 22 seconds, which represents a massive missed opportunity for many companies, bearing in mind the impact of speed on conversion and bounce rates.
To embark on a new era of mobile excellence and push the digital design industry forward, Awwwards and Google are joining their areas of expertise to create a Mobile Excellence Badge for sites submitted to awwwards.com which win the Mobile Excellence Award.
Get the recognition your mobile site deserves and show it to the world
Independently from the classic Awwwards recognitions, Site of the Day, Developer Award and Honorable Mention, all projects submitted to Awwwards.com will be evaluated for and have the opportunity to win the Mobile Excellence Badge.
How does it work? Every single submission, once approved, will be sent to a special panel of Mobile Experts in collaboration with Google. These Mobile Experts will evaluate the site following the Mobile Guidelines and sites scoring 75/100 or over will be awarded with the Mobile Excellence Badge, regardless of whether it wins Site of the Day.
Evaluation Process
Discover the evaluation process that your mobile site will now go through when you submit your website.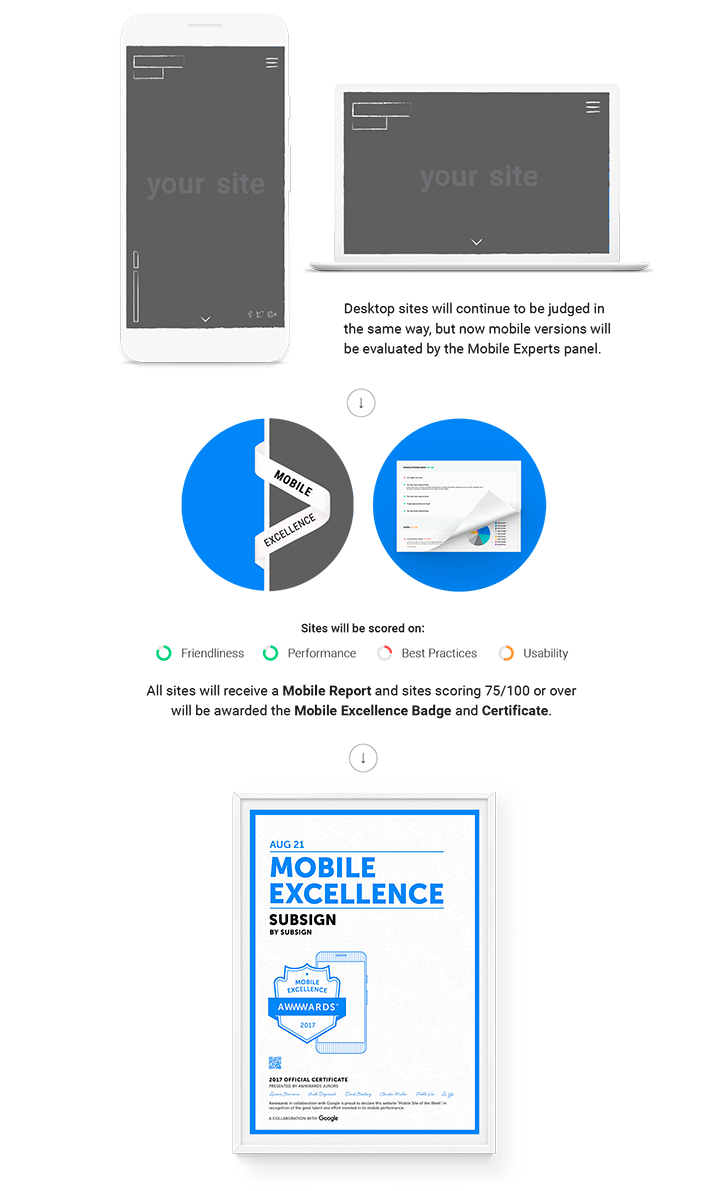 Awwwards will send the Mobile Excellence Badge winners a notification via email and they will receive a complete report detailing useful tips on how to improve their developments.
The site with the highest score will be Mobile Site of the Week and will be featured on the Awwwards homepage as well as receiving a special certificate.
After winning Mobile Site of the Week, winners will be evaluated using the Responsive Web Design criteria of the Developer Guidelines and the chosen site will be awarded Mobile Site of the Month.
Mobile Site of the Year at Awwwards
The 12 Mobile Sites of the Month also be nominated for Mobile Site of the Year. In the final stage, the candidates will be sent to the Awwwards Design Jury for them to apply the 4 criteria: Usability, Creativity, Content and Design, and choose the winning Mobile Site of the Year. The winners will receive a trophy at the Prize Giving Ceremony on the last day of Awwwards Conference Berlin which will be held on 7-8-9 February 2018.