Jul 28, 2015
Free eBook: The Guide to Interactive Wireframing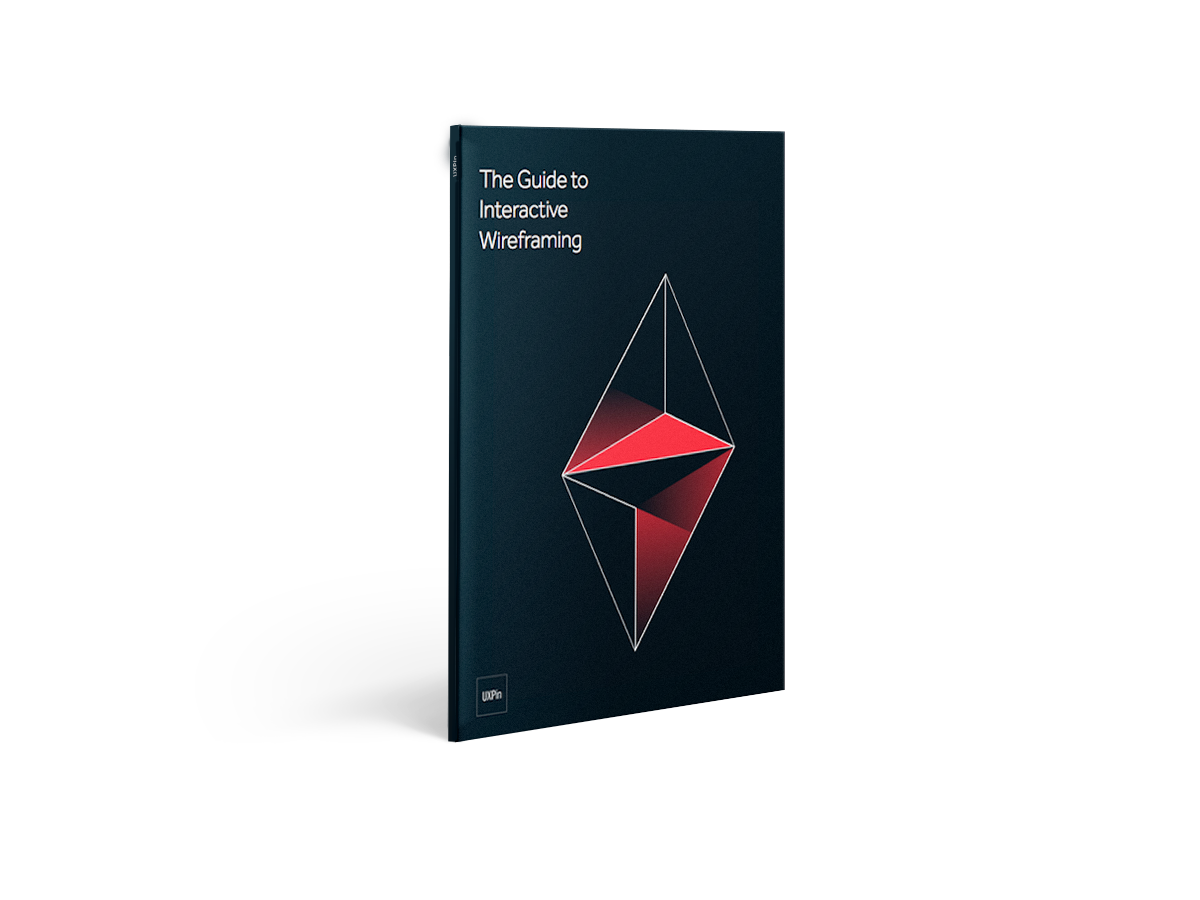 One of the dozens of free design e-books by UXPin, this guide explains everything you need to know to build simpler yet more powerful wireframes and prototypes. It's great reference material for designers and product teams.
With rapid prototyping becoming a required design skill, interactive wireframes are becoming the best new method for preventing usability issues as early as possible. By bridging the gap between static and interactive design, they offer the speed of wireframing with the power of prototyping.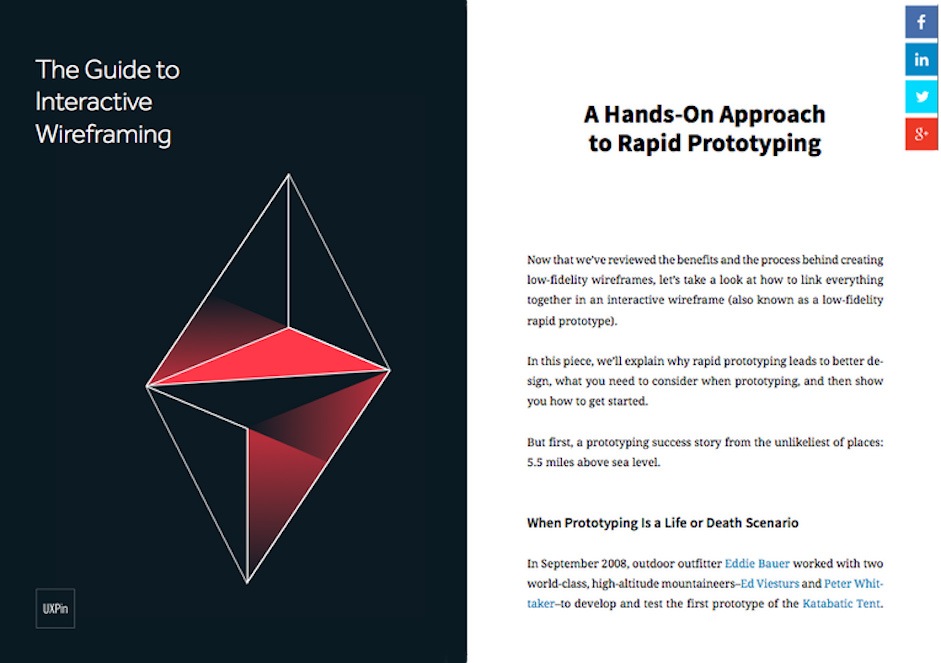 The Guide to Interactive Wireframing provides best practices and tutorials for designers to explore interaction design as early as possible. This book is written by Tom Green (Professor of Interactive Media at Humber College & Adobe Education Leader) and Marek Bowers (UX Designer with over a decade of experience).
The free 79-page e-book teaches you:
The role wireframes, mockups, prototypes play in the UX design process
How to wireframe content for responsive design
How to create animated wireframes for complex designs
Step-by-step tutorials for creating quick wireframes & prototypes
Screenshots to illustrate all the best practices
This free ebook is available now. Download it here.