Jun 10, 2015
Free eBook: Principles of UI Design Consistency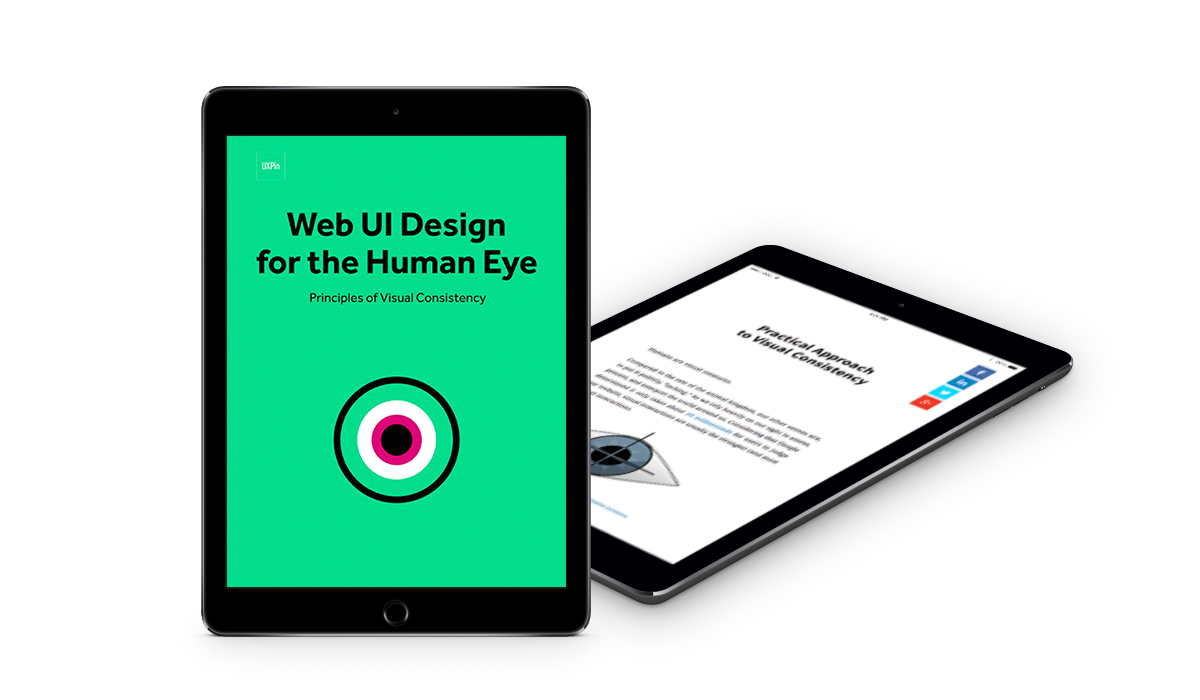 The Principles of UI Design Consistency by UXPin explains how to strike the difficult balance between a creative design and a highly usable design.
As the third standalone book in the Web UI Design for the Human Eye series, this eBook explains why users crave consistency and how you can build it into your designs. This book explores the areas that deserve the most attention for consistency, easily forgotten by the designer, but not the users.
Citing advice from modern experts, this guide also explains how apply touches of inconsistency to make your interfaces stand out from the competition.
This pragmatic and comprehensive eBook teaches:
Practical takeaways from analyzing examples from sites like Jukely, Wunderlist, Squarespace, Redhat, and others.
The art & science behind how visuals affect the brain and influence opinions.
The most troublesome UI areas that require careful attention.
Anticipating and satisfying user expectations.
Applying insights from user research into your UI design.
Why affordances and signifiers are indispensable to UI design.
How to find the right UI patterns for any design.
...and much more.
This book is available today. Download the free eBook