Feb 11, 2019
Everest Wins Site of the Month January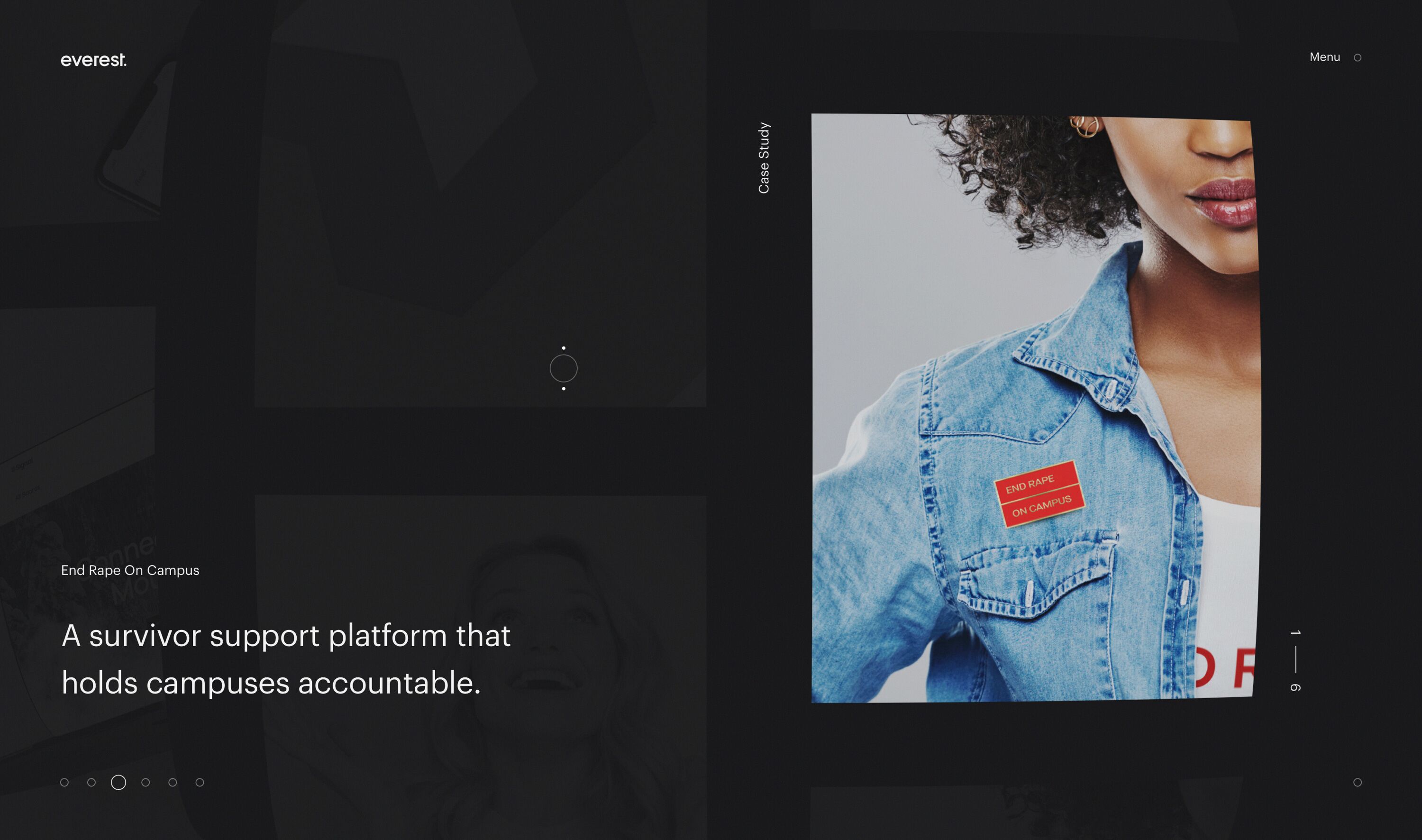 Thanks for all the votes and all the love shown on social media, we are proud to announce that Everest, a collaboration between Everest Agency and Aristide Benoist has been awarded Site of the Month. See the winner of the Directory Pro Plan at the end of the article, and read on to hear about the making of their winning project.
We wanted to commemorate Everest's 1st birthday by taking a small break from our clients to finally create a proper home for our work. Our objective was to design and experience that feels fairly consistent with what you'd expect an agency site to be, but to put our own spin on how you explore our case studies, and to refine the fluidity of the interactions.
When we first shared our idea for the site and what we call the "canvas loop" with Ari, he immediately signed up to partner with us on the development. We gave ourselves a 2 week window to design the site, write all new copy, and design the 3D scenes we used for some of the case studies.
Navigation (aka The Canvas Loop)
We started playing around with the idea of an infinitely draggable canvas comprised of tiles of our work. Initially this worked on an X & Y axis but ultimately was narrowed down to just the Y axis in order to best support the curve deformation you see on the homepage tiles as you drag (or scroll if you're into that).
Transitions & Interactions
Our primary concern for the interactions on our site was a feeling of fluidity. We took this a little too seriously by actually creating wave deformation effects as you transition from the homepage to a case study, and then from one case study, to the next, creating a seamless transition. The other really delightful interaction is the canvas cursor trail that gravitates towards links as you mouse near them. We also created a variety of different sliders for the site, I think there's 8 different styles of sliders in total, which was a fun touch.
Technologies
All of the front-end is JS and WebGL. There are zero frameworks or tools used on the site, it's all built from scratch. The back-end which powers the Services pages and Insights, is PHP & MySQL, and we're hosting the site on a DV with MediaTemple for now.
P.S - We're hiring Senior Designers and Creative Developers in Chicago & Prague! Say hello - careers@everest.agency
Thanks for all the votes and love on social media, the winner of the year in our Professional Directory is @gilhuybrecht please DM us on Twitter to activate your prize!