"Creatividad" y "creativo" son términos que escuchamos y usamos en la industria de servicios; a veces para evaluar trabajo y otras veces como el nombre de departamentos completos. Nuestra industria celebra la creatividad pero en general las agencias hacen muy poco para entrenar esta habilidad o mejorar incluso nuestra capacidad de ser más creativos y creativas. Finalmente la responsabilidad acaba cayendo únicamente en el individuo.
El objetivo de esta charla de 30 minutos es cubrir los aspectos más básicos y menos básicos que pueden desbloquear tu creatividad en tu puesto de trabajo. La charla cubre los aspectos más importantes, barreras y oportunidades, para aproximar mejor tareas creativas que te puedes encontrar en tu día a día. Al final de esta charla habrás aprendido o reaprendido diferentes formas de enfrentarte a retos y cultivar tu propia creatividad.
17:00 Madrid - 08:00 San Francisco - 12:00 Buenos Aires
Bienvenida y presentación
17:05
Charla: Creatividad Digital - Liderazgo creativo de equipos
17:35
Preguntas y respuestas
18:00
Cierre - ¡Hasta la próxima!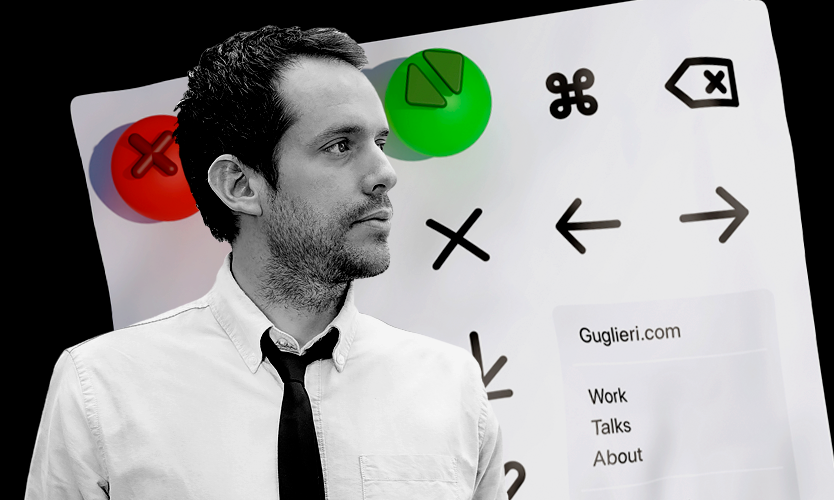 Creatividad Digital - Liderazgo Creativo de Equipos
By Claudio Guglieri
Spanish

Access on mobile and Desktop

Full time access
Speakers
Learn from the best
Claudio Guglieri

Group Creative Director at Huge

Claudio Guglieri is the Group Creative Director in Huge Oakland, responsible for the creative department in Huge's west coast office. In the past Claudio led the visual direction of Fluent Design, Microsoft's own design system and managed design teams that worked on future audio and video experiences for Windows. He has done extensive work at agencies in the UK and the US where he drove the design efforts for a variety of clients such as Lonely Planet, Apple, Oculus Adobe, CNN, Reuters, EA, Google and Viacom among others.