Oct 27, 2014
63 Web UI Patterns From Today's Hottest Companies
The Web UI Design Patterns 2014 e-Book by our friends at UXPin takes examples from today's most forward-thinking companies such as Pinterest, LinkedIn, OKCupid, Spotify, Amazon, Kickstarter, AirBnB and many more to demonstrate the newest and best UI design patterns on the web.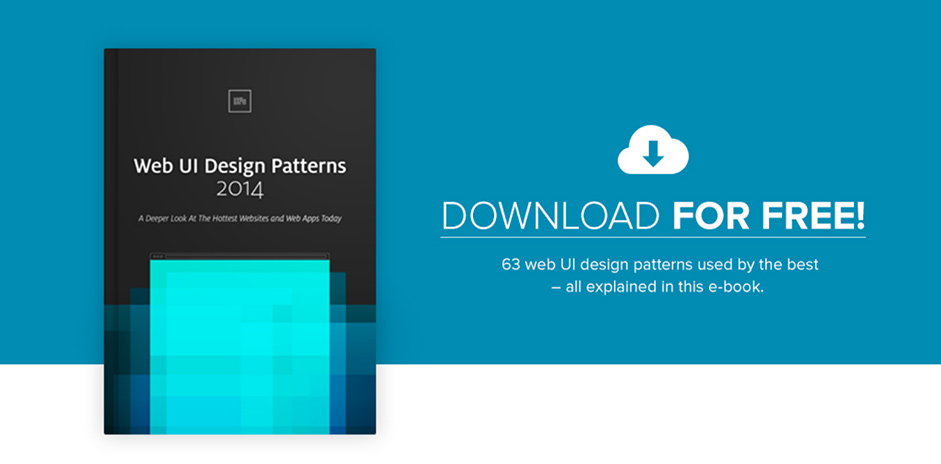 They take a very practical problem/solution approach with plenty of visuals to show why certain UI patterns are effective for certain scenarios. The guide is about 200 pages long and includes lots of screenshots and layouts.
Included are 63 design patterns/solutions to common web UI problems, including:
How do you make your web user experience as easy as possible for your user without sacrificing functionality?
How can you adapt your web UI to the emergence of touch screens and responsive design?
What are the key differences between large and small touchscreen devices that have led to new UI conventions, and what design patterns can you use to best address these new practices?
What specific UI patterns make for the cleanest and most intuitive web UI?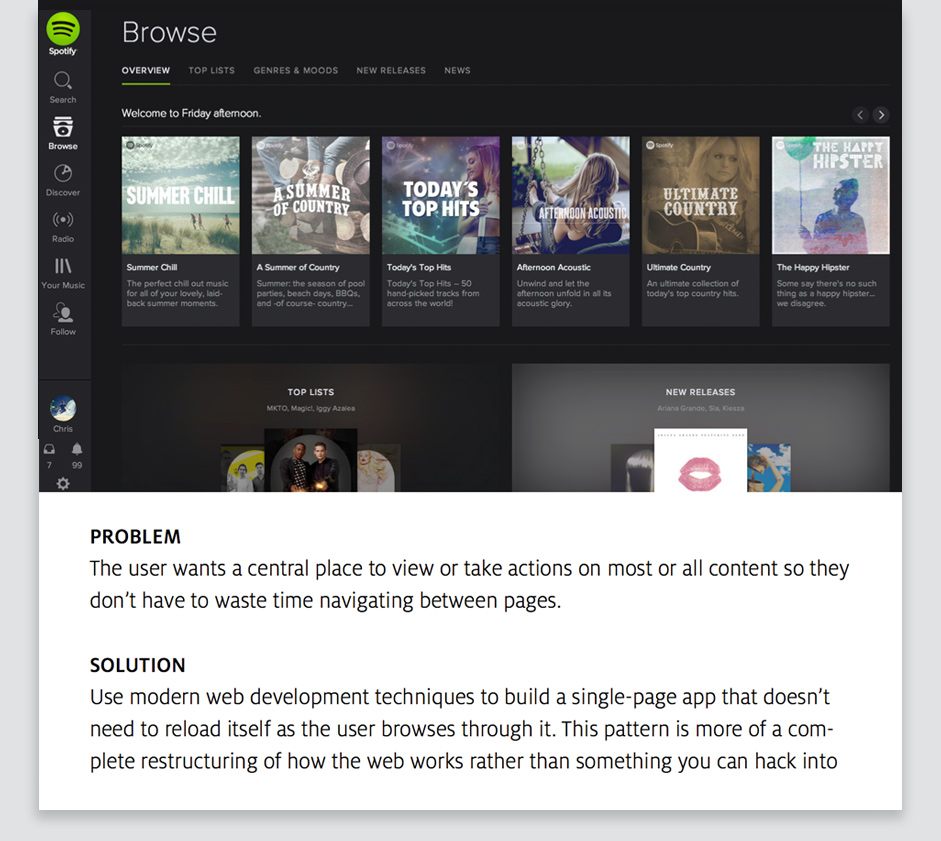 If you're interested in mobile UI, you can also take a look at the Mobile UI Patterns 2014 eBook.
So check it out, and feel free to share if you find it helpful.
Download Web UI Patterns 2014 eBook