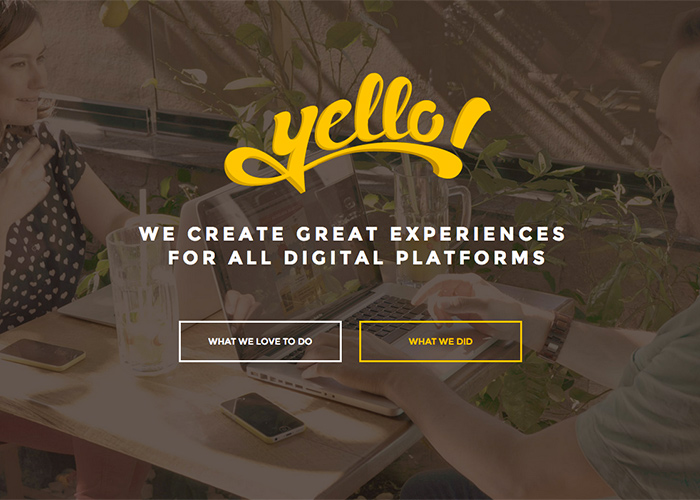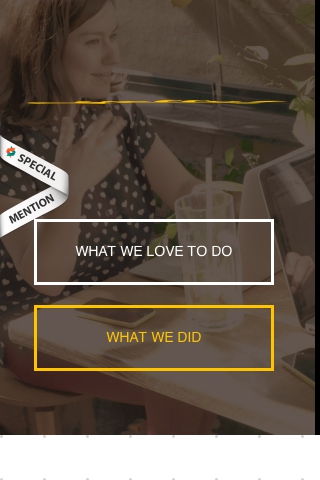 Twitter

Facebook

Stumbleupon

Google +
Desktop version

Mobile version
Design
Usability
Creativity
Content
Average
Special Mention
We are two freelance digital professionals working under the name Yello. 1 + 1 does not always equal two. We combine our knowledge and skills to bring out more. As Yello, we create value for your brand and marvelous experience for your customers in digital space.
PREV
NEXT
Resn

resn.co.nz

New Zealand

We are architects of experiential magnificence and creators of the online energy ball.

hidden depth

hiddendepth.ie

Ireland

Boutique design agency, based in Dublin, Ireland, providing web design, branding & photography.