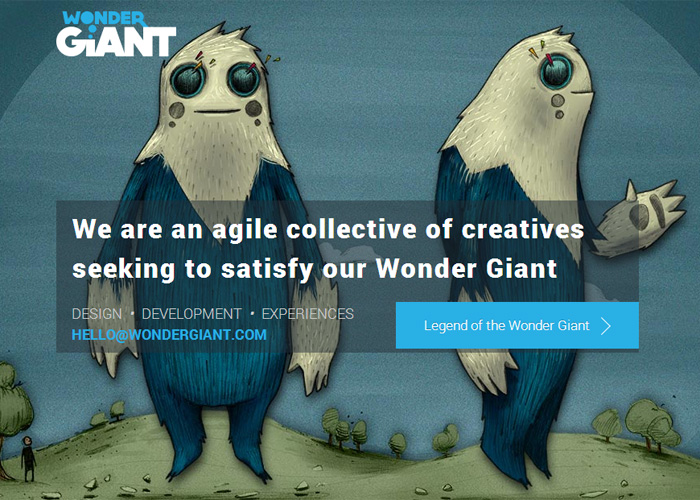 Twitter

Facebook

Stumbleupon

Google +
Desktop version

Mobile version
Design
Usability
Creativity
Content
Average
Special Mention
An agile collective of creatives seeking to satisfy our Wonder Giant.
PREV
NEXT
Bing Digital

Results focused Digital Agency looking after clients since 1999. We specialize in medium to enterprise...

Skybox

skybox.org

Netherlands

Skybox is a multidisciplinair design agency, experienced in strategy, design combined with both solid...

Squat New York

squatny.com

U.S.A.

Squat New York is a creative design firm that promotes products and services in innovative ways.