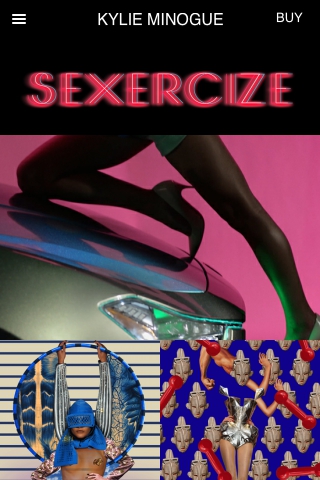 Twitter

Facebook

Stumbleupon

Google +
Desktop version

Mobile version
Sexercize By Kylie Minogue x Chandelier Creative View site
Design
Usability
Creativity
Content
Average
Special Mention
SEXERCIZE.TV BY KYLIE MINOGUE x CHANDELIER CREATIVE - Unique Interpretations of the new song Sexercize by Kylie Minogue
PREV
NEXT
Binalogue

binalogue.com

Spain

We love design & we love to design & we are binalogue. Binary + analogue = binalogue. Get it?

McMillianCo

mcmillianco.com

U.S.A.

We're a creative studio specializing in thoughtful and intuitive branding, web design and development.

Drew Templeton

drewtempleton.com

U.S.A.

Photographer, Graphic Designer, Web Designer/Developer, and Videographer. I also play pro paintball...