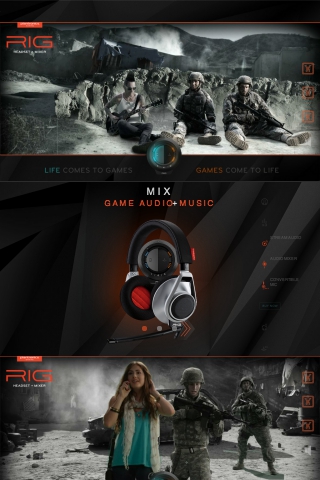 Twitter

Facebook

Stumbleupon

Google +
Desktop version

Mobile version
RIG Headset + Mixer from Plantronics View site
H.M

11

DEC
Design
Usability
Creativity
Content
Average
Special Mention
A gamer's immersive in-game experience is brought to life to show off the unique features of the new RIG gaming headset. Beauty shots of RIG showcase its cutting-edge design.
AWWWARDS CONFERENCE & PRIZE-GIVING
Live the Experience
Play
PREV
NEXT
Bürocratik

burocratik.com

Portugal

Hello, we are Büro — a digital branding agency. Established 2005 at Coimbra, in the heart of Portugal.

Viget

Strategy, Design, & Development. We make remarkable digital products and platforms. Vigorous since 1999.