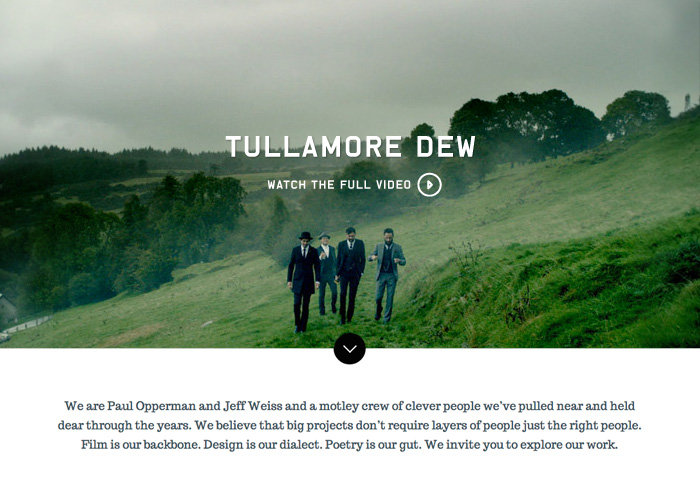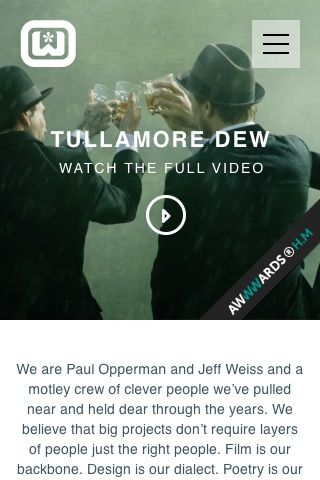 Twitter

Facebook

Stumbleupon

Google +
Desktop version

Mobile version
Design
Usability
Creativity
Content
Average
Special Mention
We are Paul Opperman and Jeff Weiss and a motley crew of clever people we've pulled near and held dear through the years. We believe that big projects don't require layers of people just the right people. Film is our backbone. Design is our dialect. Poetry is our gut. We invite you to explore our work.
AWWWARDS CONFERENCE & PRIZE-GIVING
Live the Experience
Play
PREV
NEXT
TD Labs

TD Labs is a Marketing Studio located in Windsor Ontario Canada. We specialize in Website Design, Application...

High Level Marketing

High Level Marketing's mission is to bring clients more customers through search engine marketing and...

harbingerlabs

harbingerlabs.com

U.S.A.

We are a small marketing shop that focuses on helping software companies.