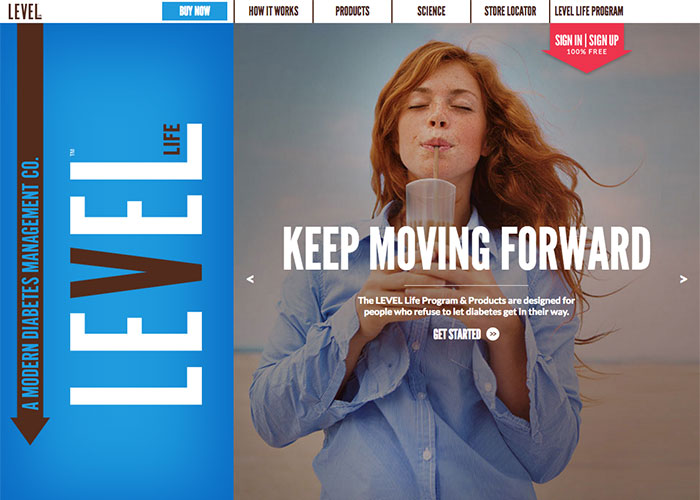 Twitter

Facebook

Stumbleupon

Google +
Desktop version

Mobile version
Design
Usability
Creativity
Content
Average
Special Mention
LEVEL Life believes that to control diabetes, you have to change — but you don't have to sacrifice. We helped LEVEL Life craft a plan available to everyone through the brand's new website.
PREV
NEXT
Cranial Ink

cranialink.com

Singapore

Utilizing cutting-edge technology, creative design talent and online marketing strategies to present...

Le Graphoir

legraphoir.com

France

Le Graphoir is a digital creative studio based in Montpellier, France.

interactivemech

An interactive user-interface, user-experience designer bringing a background in web and touch-screen...